Harbour Town Golf Links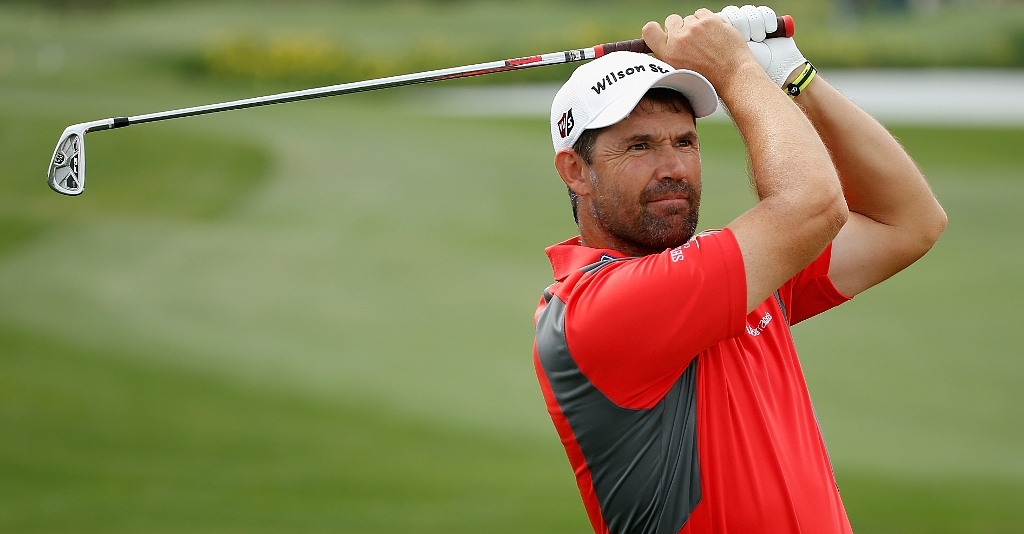 The scenic Harbour Town Golf Links, where the RBC Heritage is to be played this week, is one the favourite stops of the professionals on the US PGA Tour.
One of three courses at South Carolina's Sea Pines Resort – Heron Point and the Ocean Course are the other two – the internationally famous Harbour Town Links at Hilton Head was designed by Pete Dye in consultation with Jack Nicklaus and opened in 1969.
Harbour Town Links was established as the permanent home of the rechartered oldest golf club in South Carolina and possibly the United States.
Formed in 1786 by Scottish merchants, the club, the South Carolina Golf Club, notably celebrated its 200th anniversary in 1986.
Besides its historical significance, Harbour Town's championship Links course has won a mountain of awards, some of these being:
– Golf Digest Magazine's America's 100 Greatest Public and Private Golf Courses 2005-2006 and America's 100 Greatest Public-Access Golf Courses 2005-2006
– Golf Magazine's Top 100 Courses in the US 2005, Top 100 Public-Access Golf Courses in America 2004 and Top 100 Holes in the World 2000
– Golfweek Magazine's America's Top 100 Modern (post-1960) Courses 2005
Home to the Heritage Classic, since 1969, this distinguished PGA Tour championship course places a premium on finesse, imagination, and shot-making rather than brute strength and power
Here you can put your game to the ultimate test against a collection of par-threes ranking among the world's finest and a par-four 18th hole considered to be one of the most feared in all of golf – particularly when the wind is blowing off Calibogue Sound.
Heritage Tees: 7,101 yards; 75.6 rating; 147 slope; par 71
Now measuring 7,101 yards off the Heritage tees, with a rating of 75.6, a slope of 147 and a par of 71, Harbour Town has been ranked No 1 in South Carolina by Golf Magazine and down the years has attracted such legends as Nicklaus, Palmer, Greg Norman, and Davis Love III.
THE HARBOUR TOWN COURSE – HOLE BY HOLE
HOLE 1 (Par 4, 410 yds)
A straight drive is key to staying alive between overhanging branches in a passage only 20 yards wide, but the fairway opens up at the landing area. A short or medium iron should reach a green protected both by sand and grass bunkers.
HOLE 2 (par 5, 502 yds)
Big hitters can reach the green in two if they keep the drive on the left side of the fairway. Otherwise, the second shot should be played to the left side to open up the green for the third shot.
HOLE 3 (par 4, 437 yds)
Trees line both sides of the fairway, necessitating a straight shot off the tee. A large bunker guards the front of the green, with three more positioned to the right. A medium to short iron should get the job done, but the small green can be hard to hole on hot dry days.
HOLE 4 (par 3, 200 yds)
A classic Pete Dye risk/reward design. There is ample room on the right to bail out, and a hidden bunker behind the green can save your ball from a hungry lagoon.
HOLE 5 (par 5, 530 yds)
Aim right of the left fairway bunker, and then calculate your odds of making the green in two. The obstacles: a massive strategic bunker to the right, water and a greenside bunker left. A deep but narrow green falls off to the right and rear.
HOLE 6 (Par 4, 419 yds)
Devilishly difficult to master, this dogleg par 4 requires a precise drive to the middle right just left of the fairway bunker. Take advantage of the open avenue to the flag and try to avoid the bunkers flanking the green.
HOLE 7 (par 3 195 yds)
The green is surrounded by sand, but the real hazards here are the trees. They will reject any off-line shot and make a successful recovery very tricky. The green is narrow but deep, and pin placement can affect club selection.
HOLE 8 (par 4 470 yds)
Rated as the toughest hole on the course, No. 8 makes a well-placed drive essential to avoid water and strategically placed trees. Carrying the dogleg past the first two pines gives you a shot at one of the most elusive greens anywhere. Commend yourself for matching par, because you will have triumphed over a stubbornly resistant adversary.
HOLE 9 (par 4, 332 yds)
Placement is more important than power on this short but deceptive par 4. Drive to the middle of the fairway and avoid battling trees on your approach. The heart-shaped green is protected both in front and behind by sand.
HOLE 10 (par 4, 444 yds)
A wide landing area invites a big drive, but temper your gusto if you want to avoid the lagoon on the left. After a good drive, use a medium or long iron to get to a green nestled between woods and two strategically-placed bunkers.
HOLE 11 (par 4, 436 yds)
Plot your drive to stay within the chute, because a dangerous duo of trees and water lurks on both sides of the fairway. From the fairway, a long to medium iron must be rifled to the green, carefully avoiding the tree gracefully protecting the right side. The green is also flanked by bunkers.
HOLE 12 (par 4, 430 yds)
Reaching the dogleg off the tee is imperative for any chance at par. Then the green is in range with a medium or long iron, but a back pin placement can make as much as a three-club difference. Two bunkers stand as the final challenge to those optimists in quest of par.
HOLE 13 (Par 4, 373 yds)
The tee shot here must be positioned to the right side of the fairway to set up the approach to the green. Then the second shot will be a short iron between the two large oaks. But don't score your par until you've surmounted the two final obstacles – a large cypress-banked bunker and a natural bunker just behind the green.
HOLE 14 (Par 3, 192 yds)
This is a beautiful aquatic layout with water from tee to green on the right. Thanks to overhanging trees, the green is a small, isolated target with an adjacent, small pot bunker bound to act as a magnet for the unsuspecting.
HOLE 15 (par 5, 571 yds)
You could call No. 15 a thinking challenge, since this great par 5 demands careful deliberation and shot execution all the way from tee to flag. To avoid nightmares on the approach, keep the drive from the tee as close to center as possible. This will save you from the fate of water on the left and zealous bunker-guardians on both sides.
HOLE 16 (par 4, 395 yds)
The exclamation point of sand just about says it all on this interesting dogleg left. Avoid the left. But also beware the slalom-like pines to the right. If you arrive unscathed after that first drive, it's just a short iron to the green. Aim carefully. The cluster of bunkers to the right can easily humiliate par-seekers.
HOLE 17 (par 3 185 yds)
All the water on this hole means one thing: Make a bold iron shot and make it accurate! In this scenario, the 90-yard bunker is the next best thing to a friend, since it could save a slightly off-center tee shot from a watery grave. Still, the headwinds or crosswinds, which are the norm on this hole, can easily carry a shot into the lagoon.
HOLE 18 (par 4, 452 yds)
On the watery, final hole the Hilton Head's famed lighthouse becomes a beacon. A successful shot is one that tracks towards this landmark and lands on a fairway jutting into Calibogue Sound. But a warning to one of the sports most memorable holes – the long approach to the flag offers ample bailout to the right where the innocent-looking but insidious mounding has caused many a wannabe champion to lose a sought-after par.
PICTURE GALLERY:
To see pictures of each of the holes on the Harbour Town Links, click hereOTHER FACILTIES AT THE COURSE:
Some of the other features offered by Harbour Town Links to the public include:
– A full-service pro shop stocking a wide range of top quality merchandise
– A practice range offering driving, chipping and putting ranges
– Club rental
– Private lessons, clinics and exhibitions
– Preferred tee times and discounts through the Lighthouse Card on pro-shop items, for guests staying at The Sea Pines Resort.
RATES:
Rates vary depending on the time of year and whether or not you are a guest of Sea Pines Resort, the course owners, but right now in early April until May 19, it will cost $189 for guests and $209 for non-guests to tee-off in the morning at The Harbour Town Links and $149 and $159 respectively if you tee off after 12.00 am.
On a similar basis it will cost $134/R124 at the Ocean Course and $144/$134 at Heron Point for a morning round and $92/$86 and $99/$96 after 12.00 pm.
NOTE: For all the Sea Pines Resort golf rates, you should Click herePACKAGES:
There are a number of special packages, some including tennis, available at the Sea Pines Resort, but one of the best golf packages is the three course packages which will enable you to play Harbour Town Links, the Ocean Course and Heron Point.
OTHER FACILITIES OFFERED BY THE RESORT
Apart from golf, some of the other facilities offered by Sea Pines, a 5,000-acre resort located on the southern tip of Hilton Head Island, a peninsula between the Atlantic Ocean and the Calibogue Sound in South Carolina, include:
– A Racquet Club ranked among the finest resort tennis facilities in the world
– Five miles of pristine beaches
– Twenty miles of bike trails and nature paths
– 605 acres of Forest Preserve
– More than 500 suites, villas and beach houses
– Two conference centers
– The Lawton Stables Equestrian Center
– The world-famous Harbour Town Yacht Basin, which is home to the acclaimed,candy cane-striped Harbour Town Lighthouse.
CONTACTING THE RESORT:
Phone: Hilton Head Island, South Carolina 1-866-561-8802
Contact Website: http://www.seapines.com/contact_form/contact_form.cfm