Happy Couples keeps Tiger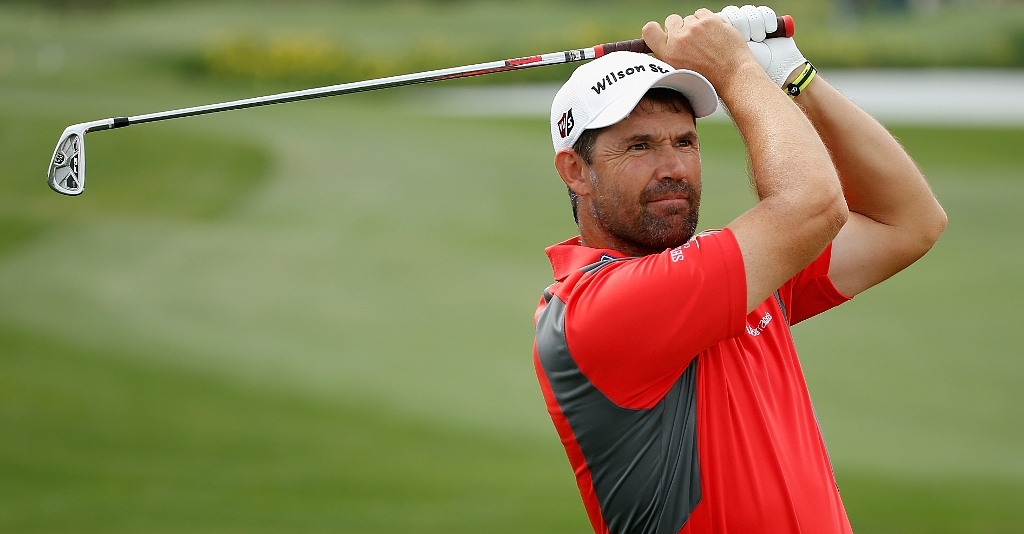 Both Presidents Cup skippers praised their men to the skies after Friday's "brutal" battle with searing winds.
Presidents Cup captains Fred Couples and Greg Norman both had high praise for their team members and for their bravery and tenacity in battling against Friday's "brutal "conditions.
"I'm proud of all 24 players," US skipper Couples told the media after the teams had shared the points 3-3 in the hot, searing Northerly winds that swept across Royal Melbourne for most of the day and to left the defending champions with a 7-5 lead heading into the weekend.
"It was not much fun out there, I'm sure, for any of them.
"Obviously there were three teams that won on each side, so they had fun. But it was brutal."
Having already proved challenging in Thursday's fine conditions, the Royal Melbourne course transformed itself into a monster with sharp teeth on the second day, notably on the rock-hard greens where a strong, hot, gusting wind from the north turned simple, two-foot tap-ins into frightening experiences.
Players watched open-mouthed and wide-eyed in sheer amazement as gusts of wind caused drives to plunge into bunkers and trees and gentle putts to sail past the cups, gather pace and roll clear off the green.
Norman said his Internationals had a "spring in their step again" after finding the courage and tenacity to reel in the Americans with three late wins when the defending champions were looking as if they were going to run away with the tournament for a fourth or fifth time in succession.
"We've got a huge amount of confidence in the room right now," Norman said. "Yesterday took it out of us, but today, we got it back again, and have a little bit more energy and gusto in us this evening."
Norman has opted to rest two of the teams three South Koreans, YE Yang and Kim Kyung-tae, for Saturday morning's foursomes after the pair were thrashed 6&5 by Hunter Mahan and David Toms in the opening day foursomes, but he has retained Ryo Ishikawa and Ernie Els partnership despite their second straight loss to Bubba Watson and Webb Simpson on Friday.
"Well, Ernie asked for (Ishikawa) actually," Norman said. "We talked with Ernie about it. We gave him other options, but at the end of the day, he has no problem, he's completely comfortable with him."
Couples has given Nick Watney and Steve Stricker a Saturday morning break, ensuring that there would be no repeat of the Woods-Stricker partnership that was blasted 7&6 by Australian Adam Scott and South Korea's KJ Choi in the opening foursomes.
But the American captain's greatest problem right now might well be Woods and the undertaking Woods has said was made to him that if he played at Royal Melbourne he would be picked for all four pairings events.
Right now Woods is the only US player not to have scored any points over the first two days.
On Saturday morning Woods has been paired with Dustin Johnson, his losing partner on Friday, in a slot that pits the US pair against Scot and Choi the men that demolished the Woods-Stricker combination on Thursday.
The US skipper drew criticism for choosing Woods as one of his two picks months before the cut-off date and despite the former world number one's improved showing in that one-up loss with Johnson on Friday, Couples's decision is still being widely queried.
"He laughed about it," Couples said, referring to Woods's barren run. "There are not many times where he doesn't win a point through a couple of rounds.
"But you know what, we are up by two points, and that's really all I care about at the moment. And I would say Tiger does the same."
The match-ups for Saturday morning's five foursomes matches are:
(International pairings listed first)
Match 13: Robert Allenby & Geoff Ogilvy (both Aus) vs Webb Simpson & Bubba Watson (both USA)
MAatch 14: Ernie Els (RSA) & Ryo Ishikawa (Jap) vs Bill Haas & Matt Kuchar,(both USA)
Match 15:Retief Goosen & Charl Schwartzel (both RSA),vs Hunter Mahan & David Toms (both USA)
Match 16:Adam Scott (Aus) & K.J. Choi (Kor) v Tiger Woods & Dustin Johnson (both USA)
Match 17:Aaron Baddeley & Jason Day (both Aus) vs. Jim Furyk & Phil Mickelson (both USA)
Not playing: Steve Stricker & Nick Watney (USA) and KT Kim & Y.E. Yang (Both Kor)