Hanson and Poulter the men to beat?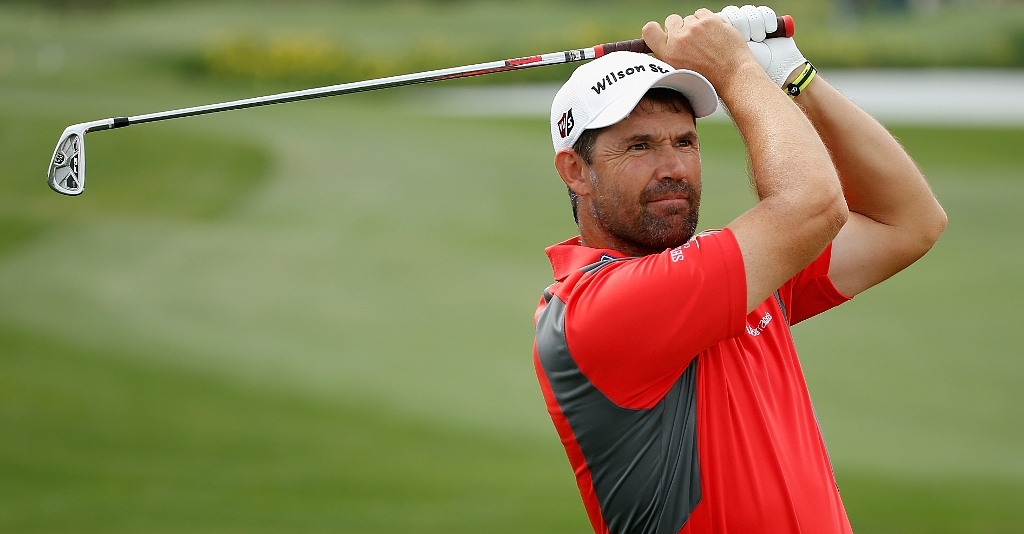 After their heroics at the Masters, Peter Hanson and Ian Poulter may be the men to beat in the Volvo China Open.
After their rousing performances at the Masters a fortnight ago, Sweden's Peter Hanson and England's Ian Poulter might well be the men to beat at this week's 8th Volvo China Open.
Hanson finished in a tie for third with Phil Mickelson, Lee Westwood, and Matt Kuchar at Augusta National and Poulter just one place behind them in sole possession of the 7th spot, and with the their confidence boosted and a week's break to regroup, the duo could well come out with all guns blazing in China.
Defending champion Nicolas Colsaerts would also be up there with them after his sterling win in this event last year – more notably so if the 2012 edition was going to be played at the same venue.
The problem is that this is not the case.
The tournament has been switched to a new venue, the scenic Binhai Lake Golf Course which only opened its doors a year ago and that rather alters the equation when it comes to singling out the likely winners, for no one is ever sure until they have played a new course if its going to 'suit their eye' and, perhaps more important, suit the kind of game they play best.
Colsaerts is not allowing this fact to deflate his hopes ahead of Thursday's tee-off, however.
In fact, he is hoping his return to the event will actually inspire the same kind of career-changing momentum that saw him break into the world's elite following his victory in it 12 months ago.
The 29-year-old's victory in Chengdu last year completely changed his approach to the game, he will tell you, and gave him the self-belief and confidence that his latent talent always warranted.
It also hoisted him into a ranking position that enables him to play in the Majors and the lucrative WGC championship events so it's no wonder he can't wait to get back to China.
"This is the first time I have defended a title so I am looking forward to it very much, even though the course is not the same one it was last year" Colsaerts told the media this week.
Designed by Schmidt-Curley Design with the help of the legendary American designer, Pete Dye, the Binhai Lake Golf Course near Tianjin, 130km south-east of Beijing, is long and wind-swept track with wide fairways.
There are 10 holes bordered by the lake and its small, undulating greens are protected by a number of Dye's trademark railway sleeper-faced bunkers so nobody is expecting the challenge it provides to be an easy one .
It seems that every one knows that length off the tee could be a key element and that driving accuracy is not necessarily all that important.
On the other hand Binhai Lake's small greens make accurate approach shots a must in conditions that should be windy and this might set Paul Lawrie, the last Open Champion of the 20th Century, firmly in place as a very real contender.
The seasoned Scot is having one of his best seasons in some time and handled wind-lashed Doha magnificently when winning the Qatar Masters earlier this year. He too comes to China this week fresh from a a fine performance at the Masters that was only marred by a closing 76.
Certainly he looks capable of making things tough for the bookies favourites – as might long shot Paul Casey.
Casey, who was in top form before injuring his shoulder in a snow boarding accident last winter, has yet to find that form since his return and indeed has missed the cut in his last three starts, but he hits the ball a long way and has always seemed to thrive in China where he has already won twice, once in this event in 2005
He could be a dark horse – but one of many for while this week's field lacks World Ranking leaders like Rory McIlroy, Luke Donald and Lee Westwood, it is certainly not short of some truly solid European Tour middle-to-higher-rankers who are quite capable of beating anybody on their day.
England's Simon Dyson, the winner of the Volvo China Open in 2000, is just one of them. Italy's Francesco Molinari is another.
The big Chinese hope will clearly be home favourite Liang Wen Chong who would says he would love to make the event part of a double celebration – his wife gave birth to the couple's third child a few days ago.
There could also be a lot of local interest in the Volvo China Junior Championship winner, Chen Ze Shan Chuan, a 15-year-old with great potential.