Hansen turns down US tour card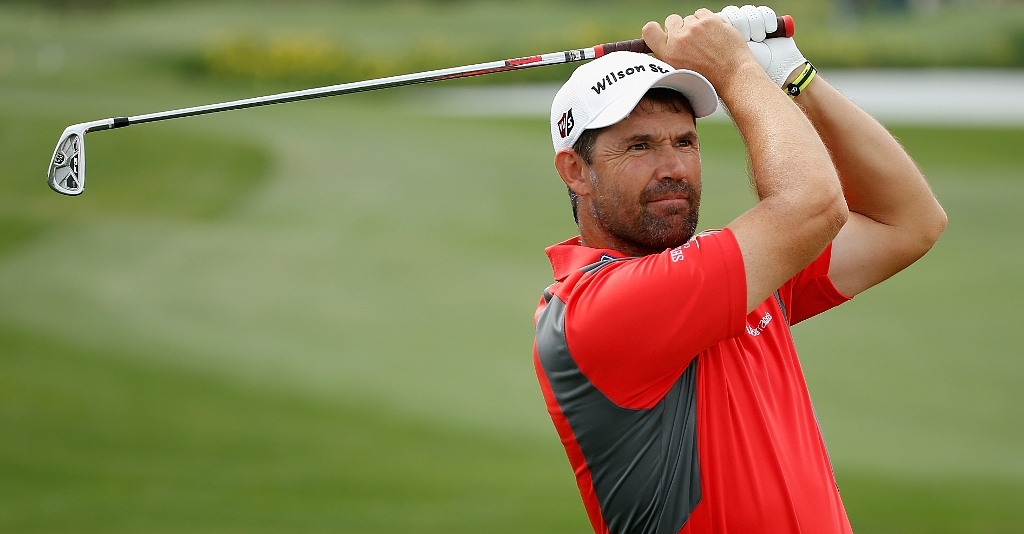 Anders Hansen has said no to the chance of playing full time on the PGA Tour next year to keep a promise to his children.
Denmark's Anders Hansen has said no to the chance of playing full time on the PGA Tour next year to keep a promise to his children.
The 41-year-old Dane won enough money in the US in just three events in July and August to finish well inside the Top-125 that qualified for the 2012 US PGA Tour, the world most lucrative golf circuit, but on Tuesday he told the media in China ahead of the Omega Mission Hills World Cup that he would not be taking on a PGA Tour card for a number of reasons, one of them being a promise his children he would not be doing so.
The Swiss-based Dane earned around $800 000 from his 16th place at the British Open, 29th spot at the WGC-Bridgestone and his third place, his best ever finish in a major, at the following week's PGA Championship in Atlanta.
"I was very tempted to take up PGA Tour membership and after finishing third in the PGA Championship in Atlanta, I had won more than enough money to qualify," Hansen said.
"But while I would have liked to play at least one season in the States, I just felt it would be too hard to play both tours as it's a lot of travelling back and forth.
"And in my private situation, that would unfair to my family and I feel I would just also wear myself out."
Hansen admitted age was also a factor that mitigated against a move to America.
"If I was maybe 26 or 27, or even 30 years old, then I would take up the membership, but being 41 is a little more difficult," he added.
"It would no doubt mean moving the family to the States and I would not want to do that. It's just too much of a hassle.
"And besides, my world ranking at present of 31 will get me into all the majors and World Golf Championships (WGC) events next year.
"I will try and obtain invitations to a couple of events ahead of the majors (in the USA) but playing the PGA Tour full time is something that I have declined to accept."
Hansen is returning to competition at this week's World Cup after a head and chest cold forced him out of last week's Iskandar Johor Open in Malaysia.
"I'm fine this week, but I had a very bad head and chest cold last week with my head spinning. It's something I picked up from being in and out of air-conditioning the week before in Singapore," he said.
Ironically, as he reports back healthy and ready to play against, Denmark's two-man World Cup team has lost Thomas Bjorn due to a recurrence of a neck injury.
Bjorn has been in great form this year and has won three times in Europe but has been forced ton opt out and has been taken by a promising but inexperienced 21-year old European Tour rookie Thorbjorn Olesen, who was runner-up at this year's Italian and French Opens.
"It's disappointing Thomas has had to withdraw but Thorbjorn is an exciting young player," Hansen added. "I have played this event seven times before and this is his debut for Denmark.
"So it would be good for him to get the experience."