HANG 'EM DRYS COMING IN NOVEMBER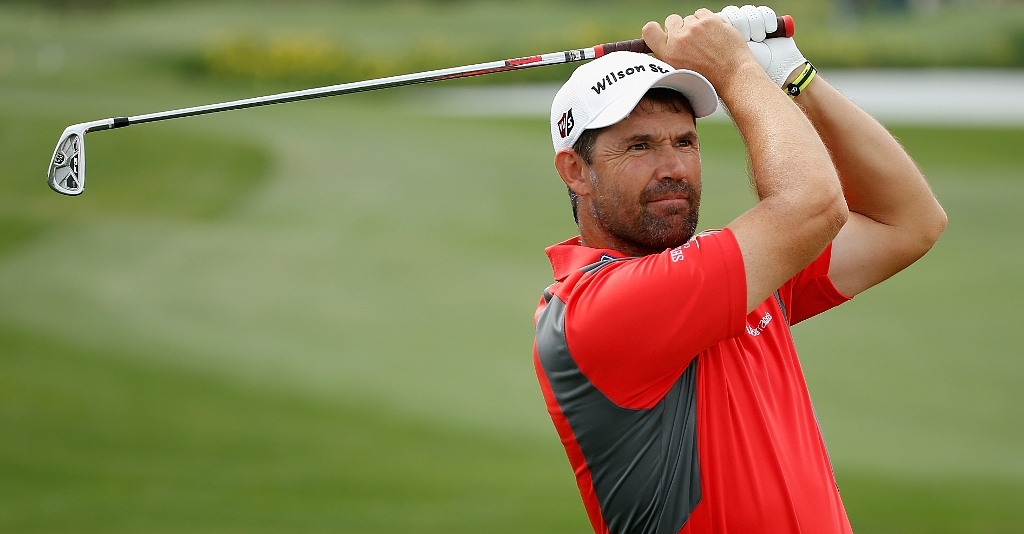 Looking for a great birthday or Christmas present? Watch out for the new Hang 'em Dry golfing gear coming out in November.
Tehama, the high-end sportswear company co-founded by Clint Eastwood and Nancy Haley, has announced the launch of a new 'Hang 'em Dry' luxury clothing range for men and women golfers.
The spring fashion line was first introduced at it's National Sales Meeting in July, when, staying true to Tehama's focus on luxury apparel and keeping close to the name of the Eastwood movie 'Hang'em High, Tehama introduced sports clothing in a fabric that has established them as an industry leader in moisture-wicking qualities and appropriately named it the Hang 'Em Dry sportswear range
For the active golfer, Tehama Hang'em Dry offers polyester and pima cotton/polyester blend fabrics that are lightweight, moisture wicking, antibacterial, and have UPF 30+ protection from the sun.
Tehama has tied this up-to-the-minute technology with it's legendary items like it's 'Incredibles' Polos and Mocks and promise golfers that they will see body mapping, color blocking, mechanical stretch and other new innovative details in the new Hang 'em Dry ranges.
"Tehama prides itself on this supreme technology," says CEO and co-founder Nancy Haley,
"Whether it's work or play, we want Tehama men and women to always be 'Livin' Life in their Luxury Performance."
One showcased item for men will be the 'Luther Color block Polo', created with Cool Plus® Polyester and topped off with an Antibacterial Finish.
The Luther Color block Polo is available in Oriental Red and Black, and will retail for $64.
Another grouping features hues of Baltic and Celery, with an 'Oasis Madras Plaid Short' for $56 and a featured 'Pringle Print Polo' which retails for $64.
A featured product for women is the 'Aztec Print Sleeveless Polo' in Black with a special 'Print Eyelet Knit Skort'in Black and White.
The polo features a zip-placket, self-collar and a one-of-a-kind filigree art stamp, and retails for $56.
The skort presents a retro-pattern of black and white to complement the art on the polo, and retails for $72.
The new spring 2009 collection will be in store from the beginning of November, 2008.
Visit tehamainc.com for more information and to view the Spring 2009 Style Guide. For images and additional product information, contact: Amy Yanda-Lee 303-325-3105 or amy@bohemepr.com.
ABOUT TEHAMA: Tehama is named after a Native American word that means 'abundance of nature' and it produces a line of high-end, contemporary men and women's sportswear.
Founded in 1997 by Hollywood legend Clint Eastwood and fashion industry veteran Nancy Haley, Tehama has become one of the fastest growing luxury lifestyle brands in the country and has been listed on the Robb Report's top 5 list of 'Best of the Best Apparel Brands' for three years in a row. It is currently sold in high end pro shops and resorts, as well as department stores such as Nordstrom.