Haig bounces back at Telkom PGA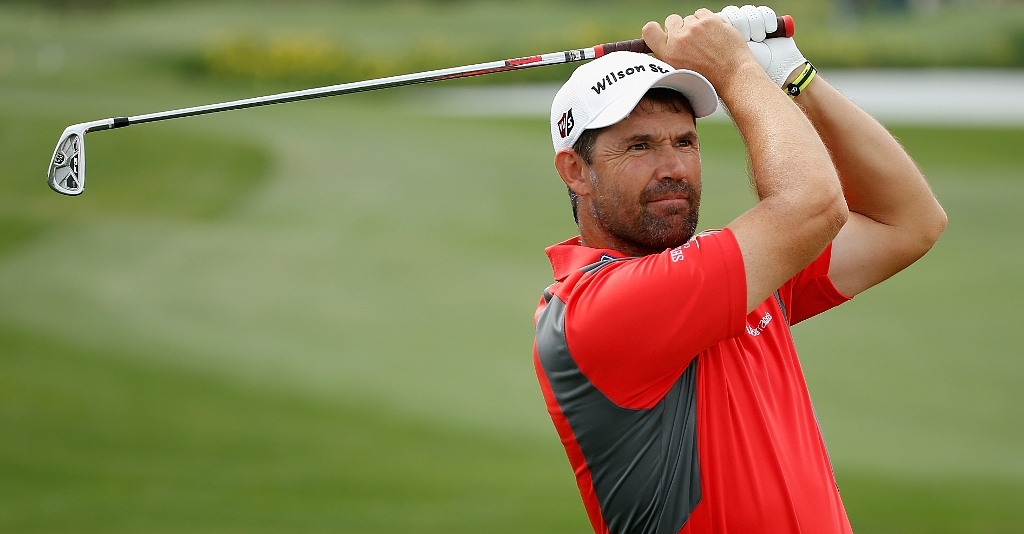 Anton Haig has climbed out of a rut with a 7-under 65 and a share of the Telkom PGA Championship first-round lead.
Anton Haig turned back the clock to the days when he was one of South Africa's hottest young golfers with a sizzling 7-under-par 65 on Thursday to secure a share of the first-round lead at the Telkom PGA Championship.
The 24-year-old, who won his first Sunshine Tour event at the age of 19 in 2005, and subsequently went on to win the 2007 Johnnie Walker Classic on the European Tour at 21, turned in an unexceptional three-under-par 33 after starting his round on the 10th hole of the Woodmead course at Country Club Johannesburg.
"I felt great from the very beginning," he said. "I haven't been having a great time lately. But I hit my first shot perfectly and then striped it all day after that."
But for a lone bogey on the 17th, he would have had the outright lead instead of having to share it with Darryn Lloyd, Branden Grace, Oliver Bekker and George Coetzee.
And then, of course, there was that bit of absent-mindedness which cost him a penalty stroke on the fifth when he lifted his ball from the fairway, intending to clean and place. The trouble was this rule was not in place this week
"We've had so much rain this year," he laughed, "that I just did it without thinking. I had the ball in my hand, and then I saw my tee on the ground to mark it – so I had to call a penalty stroke on myself."
He still managed a par four on the 434-metre hole.
"I haven't had so much fun for a long time," said Haig. "It's easy to say I'll do the same in the second round, but that's what I'm going to try and do, even though I'm leading now."
Haig will take a voluntary leave of absence from the Sunshine Tour for four months after this tournament after being called to disciplinary hearing last week for missing his tee-off time in the Dimension Data pre-tournament Pro-Am.
"I'd like to apologise to Dimension Data chairman Jeremy Ord, to Dimension Data and to my playing partners," said a contrite Haig.
Wednesday's performance helped him forget his recent troubles and put a smile back on his face.
"I haven't had a smile on my face for a long time. My life hasn't been in good spirits lately, so it's nice to get a good round in again," he said.
"I split up with my girlfriend recently, and my golf has been a struggle. I've been trying to play myself into form instead of just taking time off to work on my game.
"Missing cut after cut gets to you and my confidence has taken a knock. Mentally I'm just not there. So I'm taking four months off the game to sort myself out. I think will do me a world of good."
Before then, Haig has the Telkom PGA to think about and he likes the thoughts it is giving him.
Heading into Friday's second round he shares the lead with a quartet of young guns who dominated the round: Lloyd is 21, Bekker is 26, Grace is 22 and Coetzee 24.
Grace, Bekker and Coetzee all recorded bogey-free rounds, in contrast to Haig and Lloyd.
"I left a few putts out there," said Grace, "but I have been hitting it well since my first win at the Coca-Cola Championship last year. I feel as if I could win any week now."
Bekker has now recorded three successive bogey-free rounds, and he says it's because he's more careful off the tee recently. "I hit a lot more three-woods, and take it easy with my drive, and I hit 12 fairways today," he said.
Coetzee said his round almost didn't feel like a good one. "I started with six straight pars, and then the putts started going in. I've been hitting it so well lately that a lot of the time I didn't even notice that I was making birdies," he said.
Defending champion Michiel Bothma had a slow start with a one-over 73, last week's Dimension Data Pro-Am winner Hennie Otto opened with a 66, while European Tour stars Thomas Aiken and James Kingston each carded a two-under 72.