Haas wins multi-million play-off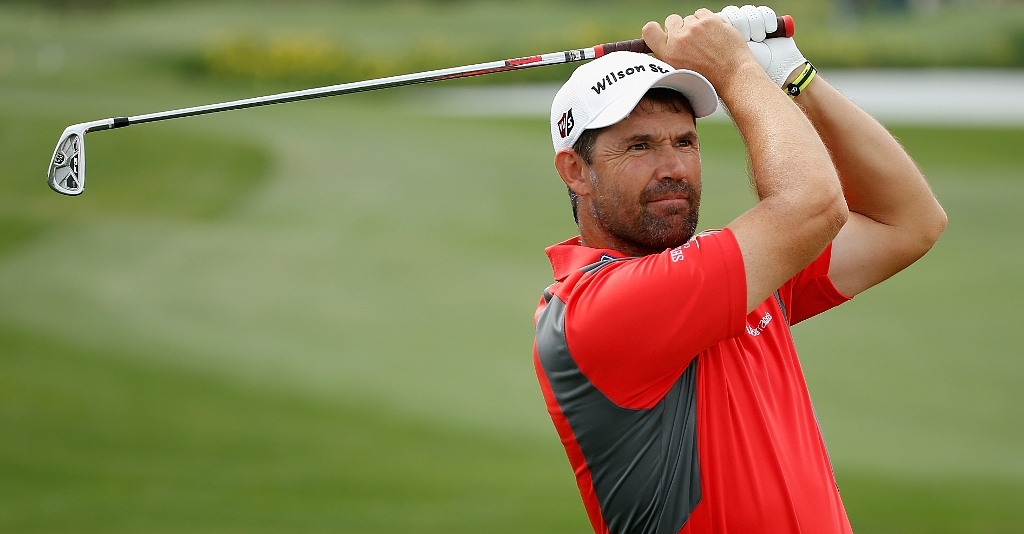 Bill Haas upstaged his highly-regarded father Jay on Sunday when he won the World's richest play-off in history.
Bill Haas did what his highly regarded father Jay could never do on Sunday. He not only won The Tour Championship, he also laid claim to golf's richest play-off victory in history.
The unassuming 29-year-old beat fellow American Hunter Mahan in a sudden-death play-off to win The Tour Championship and the $1.4 million first prize and then subsequently learned, to his great delight, that the points he had earned from this victory were enough to clinch the FedEx Cup play-off series and enable him to bank the massive 10 million dollar bonus that went with it.
After a see-saw day of changing leaders, Haas had played his final round in a 2-under-par 68, leaving him at 8-under 272 for the week and tied with Mahan, who had shared the lead with Aaron Baddeley entering Sunday's final round and then closed with a 71.
Baddeley (72), Luke Donald (69) and KJ Choi (70) finished one shot back in a tie for third, but the Haas-Mahan duel going down a tense closing stretch was perhaps the biggest story of the day.
And it took up so much of Haas' focus that he admitted afterwards that his two-trophy triumph and 11.5 million dollar pay day had taken a bit of time to sink in – though he was not unaware that he would be taking away the FedEx Cup jackpot along with his Tour Championship prize money when he arrived at the trophy presentation.
"We did some TV interviews up in the grandstands there on 18 and both trophies were there," Haas told the media in an interview after his third PGA Tour victory.
"I saw there was no other player, so I kind of assumed I might have won it," he said to loud laughter. "I looked at my wife and she nodded her head, so that was when I realised."
Every player in the elite field of 30 began the week with a mathematical chance of winning a FedExCup series points race which Webb Simpson was leading closely followed by England's world number one Luke Donald.
However both found it a bridge too far in the end, Simpson finishing in 22nd place on a day when 18th would have given him the $10 million bonus while Donald got within a whisker, tying for third when a lone third place would have earned him the FedEx Cup.
"I knew $10 million was on the line somehow, whether Luke Donald won it or Webb Simpson won it or I won it, it was there, so that was in my head," said Haas.
"When I was putting for that four-footer to win, it was just to win the Tour Championship, knowing that was all I could do."
Haas played alongside Donald in Sunday's final round and thought at first that the US-based Englishman had done enough to take away the FedEx title.
"When he birdied the last, I thought that had won the FedExCup for him. So afterwards I told him, 'Congratulations, I hope that won it for you – and I just hope maybe I can win this tournament'."
This was before he took on Mahan in the playoff of which he said: "I was fortunate to get into a playoff. It was my third one this year and I was 0 for 2 coming into this one. But I told myself it's not over until it's over.
"I could hole this chip; anything can happen. And I did. It was somewhat of a learning experience for me because anything can and did happen."
Haas' heroics on Sunday were closely followed by his dad and early mentor Jay, a nine-time PGA Tour winner who is currently playing the over-50s Champions Tour with a lot of success.
"When my dad watches, I seem to perform maybe a little bit," Haas said with a grin.
Haas comes from a family of accomplished golfers. His great uncle Bob Goalby won the 1968 Masters.
Jay, as it turns out, has already been appointed as an assistant to United States Presidents Cup captain Fred Couples and his son may just have done enough at East Lake to earn one of the two wild cards for the 12-man team.
Tiger Woods has already been promised the other by Couples who will announce his two picks on Tuesday.
"I'm not going to say it gets me to Australia," said Haas. "But it definitely puts me in the talk up there … I did what I could do.
"I would love to represent the United States in the Presidents Cup and play for Fred Couples."
Earlier in a dramatic day, Haas looked to have squandered his three-shot lead and lost out on the greatest pay day of his life when his third shot at storied East Lake's 17th hole bounced off the green and trickled into some shallow water on the edge of East Lake.
More often than not playing a ball from out of the water, even shallow water, can prove disastrous as Jean Van Velde knows only too well, but Haas believed he had no other option and took a chance.
For once it worked.
Though the ball was perhaps a quarter of an inch below the surface of the water, he caught it cleanly and to his relief, saw it roll to within a couple of feet of the hole. It was an amazing moment that turned the tide.
"I got an unbelievably fortunate break there," Haas said. "It was just like a bunker shot there in the water."
Mahan said of it: "I figured, 'Boy, he's in the water. If he hits it within 10 feet, it's going to be a helluva shot.' He hit it to two feet, so you've got to tip your hat to him."
It completed a roller-coaster final 90 minutes in which Haas charged into a three-shot lead with just three holes left then watched it disappear with two closing bogeys, before going on to win the richest playoff in golf history with that chip-in par at the first extra hole where Mahan was unable to save his par after finding a greenside bunker.
With FedEx points front-runner Webb Simpson stumbling on the final day, Haas and Mahan, even though they might nor have been aware of it, had both moved up into line for the $10 million FedEx bonus if they could win at East Lake – and this despite the fact that neither were among the top 20 contenders at the start of the week.
Haas flew in under the radar from the 25th spot, edging Simpson by 15 points.
"I'm a little disappointed I didn't play any better," said Simpson, who finished 22nd for the tournament and could have won the FedEx Cup if he had made two less bogeys. "But I'm pretty tired right now, and it's kind of shown in my golf game this week."
TOP 10 LEADERBOARD
272 Bill Haas 68 67 69 68 (Bill Haas won at third playoff hole),
272 Hunter Mahan 67 68 66 71
273 Aaron Baddeley (Aus) 68 69 64 72, KJ Choi (Kor) 68 65 70 70, Luke Donald (Eng) 66 68 70 69
274 Adam Scott (Aus) 67 65 74 68, Jason Day (Aus) 67 67 69 71, Charles Howell III 67 71 68 68
275 Bo Van Pelt 71 70 66 68
276 Phil Mickelson 68 70 67 71