Haas clinches 3M win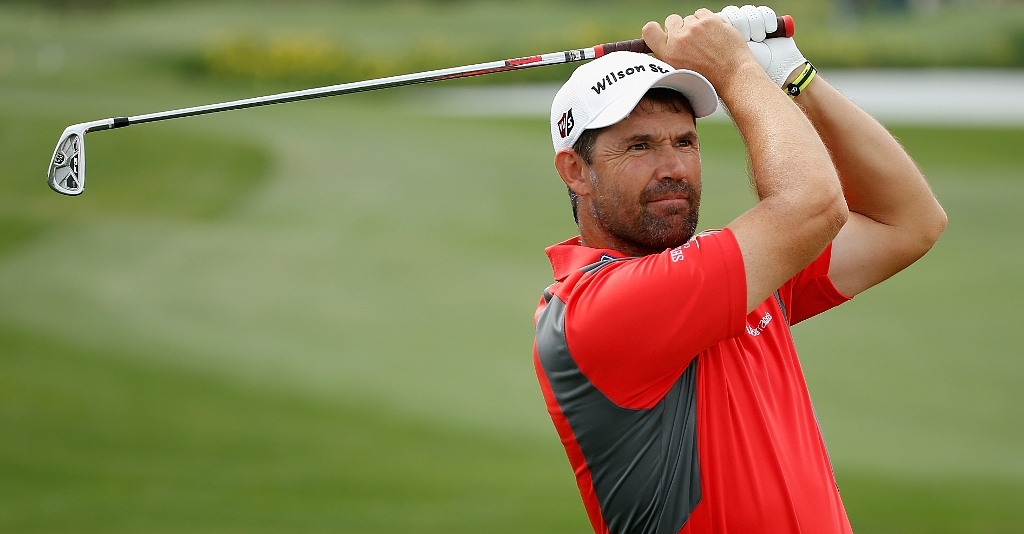 A birdie on the last hole gave Jay Haas the victory at the 3M Championship on Sunday.
A birdie on the last hole gave Jay Haas the victory at the 3M Championship on Sunday.
Coming to the 18th green tied with Tom Lehman, Kenny Perry and Peter Senior, Haas needed two putts for a birdie and the win, and after backing away from the 30-foot putt twice, he finally rolled it close to the hole and tapped in for a one-shot victory – his first in two years.
"I probably should have just run up there and hit because the more I backed off the more my arm started to shake and my hands were shaking," he said.
"I'm all about speed, and I have a picture in my head of how hard I want to hit it and I just couldn't see that speed for some reason. I was just thinking about don't hit it fat, don't rip it by, don't do all this stuff, all these negative thoughts, so I backed away. Then I kind of heard something kind of rustling around and I backed away again. I was just trying to be as ready as I could be."
Asked if he was nervous playing the last few holes, particularly the 18th, with its approach shot over the water, Haas smiled.
"I don't think I've ever been not nervous on the final hole with a chance to win," he said. "I hope I continue to be that way."
Haas began the day one shot adrift of leaders Peter Senior and John Huston, and needed a 68 to finish clear of the pack and at 15-under 201 for the tournament.
"Jay played better and deserved to win," said Tom Lehman.
Haas led going into the final round of the Nature Valley first Tee Open at Pebble Beach four weeks ago, but could only finish second.
Nevertheless, the experience stood him in good stead.
"My score wasn't great that day, but I hit a lot of good shots under pressure," he said.
"I probably hit some of the best shots (today) on the back nine that I've hit in a long time. It was nice to do that under pressure and know that I could still do that. I didn't know if it would ever happen again. I've seen some of the 'Old Guard' win a few times lately, so I didn't think my age was that much of a factor. I just needed to play better and hit better shots."
It was a tightly packed leaderboard for most of the day at TPC Twin Cities, and with six holes left to play there were as many as seven players tied for the lead.
Perry, in particular, was pushing hard and seemed to have the game to secure the victory, but a double-bogey on the ninth cost him dear. Even so, he finished only one shot off the pace.
"I told my caddie I'm close, I told my wife. I'm playing really good golf," he said. "It's been a rollercoaster ride out here. I averaged seven birdies a day out here, but I couldn't eliminate the mistakes and that's what got me."
Lehman, who also ended up only one shot back, finished strongly with three birdie in his final seven holes, but regretted not playing better on Saturday.
"Yesterday was the day that really hurt me," he said. "Making three stupid bogeys yesterday was a real mess up."
Hal Sutton finished fifth, two shots off the lead, while Tom Watson and Mark O'Meara shared sixth place three shots back.