Grieving Perry wins maiden title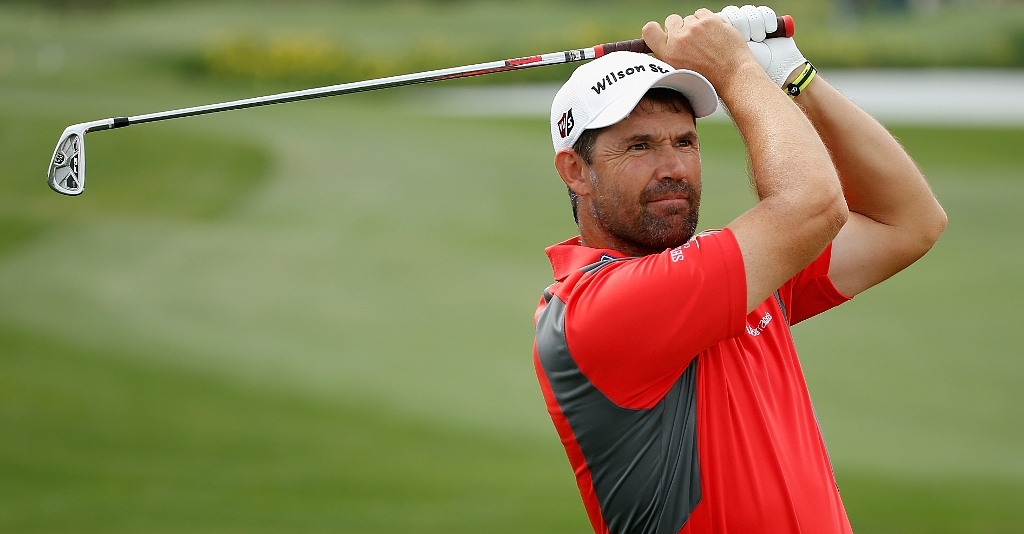 Kenny Perry almost didn't play in – and win – the SAS Championship on Sunday after learning that his sister had died.
Kenny Perry almost didn't play in Sunday's final round of the SAS Championship after learning that his sister had died after a long fight with breast cancer.
But eventually, persuaded by his father to go out there and "do it for Kay", the 51-year-old did just that – and came away with his first Champions Tour title.
Perry, a 14-time winner on the PGA Tour before moving into over-50s golf, closed with a 2-under 70 and an 11-under 205 total, the highest winning score in the SAS Championship's history, to beat Jeff Sluman and John Huston by a shot thanks to his title-clinching 30-foot putt at the 17th.
Sluman also shot a 70, Huston a 71.
Kay Perry died Saturday night, two years to the day that her mother, Mildred Perry, also died of cancer, and the news hit Kenny Perry hard.
"When I heard the news last night, it was a long night," he said. "I didn't sleep a lot, thought about just getting on a plane and heading home.
"But Dad was great. He called me, he said, 'Son, you just need to go out there and represent Kay today.'"
And he did. In the best possible way.
"I was very calm all day. I had no nerves," Perry said. "Normally, I'm a little jumpy, a little jittery, tense. Today, I was just — I felt like I was on a low. I was really down. I was kind of depressed, and my swing was in rhythm. It wasn't fast, and I had great control of the golf ball."
Perry stumbled with a double-bogey seven on the 12th hole after hitting his approach shot into the water, but was able to launch a winning rally.
"Normally, I get pretty frustrated and pretty upset over that type of deal, and they get to me inside," said Perry, the fifth first-time winner on the Champions Tour this year, "But this time I was able to just plod along, just play along."
"I really wasn't thinking a lot about winning. I just wanted to make her proud and somehow, you know, the eagle fell in the bottom of the cup on 17, and I felt like I knew they were watching. I felt like I had some help up there. Excited to win, but I'd rather have my sister back."
Sluman said the weather made play difficult for the second straight day.
"We're not used to that cold and blustery kind of north, northwest wind, and it makes the golf course set up extremely difficult," Sluman said. "It was at least 2 to 3 shots tougher (than Friday). (And) with no humidity, it really dries the greens out, which were from Friday until today, 3 feet faster."
Russ Cochran, the 2010 winner, had a 71 to finish fourth at 8 under, a stroke ahead of Fred Couples (70).
Tom Lehman (72) tied for 12th at 4-under and it was enough to keep him front in the Charles Schwab Cup race and the $1 million bonanza that goes with it.
Mark Calcavecchia tied for the low round of the day with a 68 to share 10th place at 5 under and hold on to his second place in the Schwab Cup race as the season nears its end.
TP 10 LEADERBOARD
(USA unless stated, par 72):
205 Kenny Perry 66 69 70
206 Jeff Sluman 67 69 70, John Huston 69 66 71
208 Russ Cochran 66 71 71
209 Fred Couples 68 71 70
210 Chien-Soon Lu (Tpe) 72 68 70, Nick Price 66 69 75, J.L. Lewis 67 73 70, Jay Don Blake 68 72 70
211 Mark Calcavecchia 73 70 68, Bob Gilder 69 70 72