Green's fourball in midfield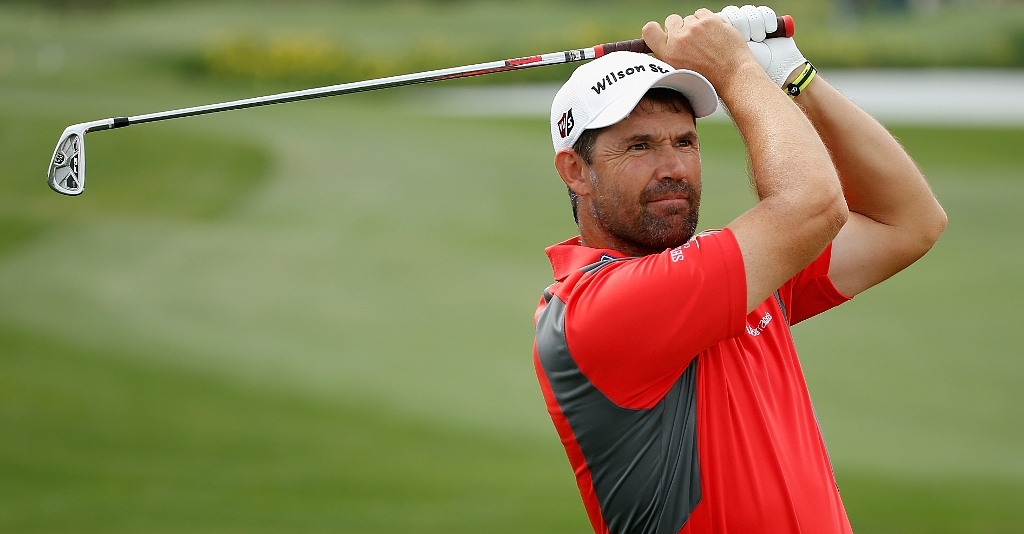 Ken Green's fourball started the day 5-under par and finished the second round tied for 17th at 11-under.
Ken Green's fourball started the day 5-under par and finished the second round tied for 17th at 11-under in Saturday's second round of the Champions Tour's Liberty Mutual Legends of Golf.
And this playing in a professional golf tournament for the first time with an artificial leg following an horrific car crash 10 months ago that killed his girlfriend, his brother and his dog and resulted in his right leg being amputated below the knee
Yet Green, a five time PGA Tout winner and Ryder Cup player, was humbly apologetic to his teammate after the second round.
"Mike (Reid) played so good. I feel so bad," Green said. "If he had another partner, I think he would be really up there. But I know he would never drop me. It was never a thought."
Green posted two of his fourball's birdies (at Nos. 13 and 7), as he had in the opening round, meeting his expectations on a course with four par-5 holes.
But perhaps more important than this, he was accomplishing an even bigger goal – to shrug away all his pain and anguish and make his comeback to the Champions Tour.
Green wouldn't make excuses for his Saturday performance, despite the wet and muddy conditions, that made it more difficult to keeping his balance.
"The only way you get better is to play," said Green, 51, of West Palm Beach, Florida.
"Hopefully, that's what I can do. Hopefully, the leg stays strong."
Time is not necessarily on his side this year. His 24-month medical exemption expires on July 23, his 52nd birthday.
In the meantime, he has signed up for the Mississippi Gulf Resort Classic next week and will also play in the Dick's Sporting Goods Open on June 21-27,.
Until now he hasn't wanted to play until he could compete. Now he feels ready to find out if he can.
"Anything can happen. I might as well play when I can," he reasons.
"It's a process. You're at the mercy of individuals. That's how it is. I've been given this hand and I've got to deal with it the best I can."
In his Legends debut last year, Tom Lehman and teammate Bernhard Langer kept themselves in contention for the first two rounds and then shot a stunning 62 to match the final score of Jeff Sluman and Craig Stadler.
That put them into a play-off which Lehman and Langer went on to win on the second extra hole.
At 14-under and tied for eighth heading into Sunday, they are going to need another stirring rally to win again.
Newsflash:
As it was, midway through Sunday's final round, Nick Price and Mark O'Meara lead the event at 24-under after the first nine holes, but right on their heels in second place, just two shots back, are Langer and Lehman.
Green and Reid have slipped back to 24th place in the 33-team field