Great Scott! What a breakthrough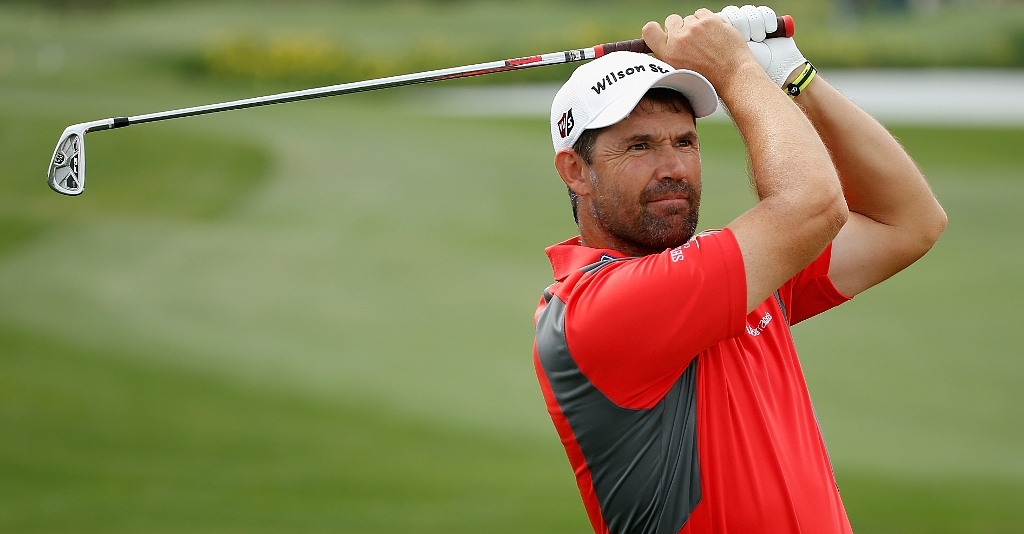 For too long Adam Scott has been seen as an outstanding talent who often underachieved. But no longer. Not after Sunday.
For too long Adam Scott has been seen as an outstanding talent who too often underachieved.
But no longer. Not after his towering victory at Firestone Country Club on Sunday.
The 31-year-old Australian led the world-class field from the front as he marched to his stand-out, wire-to-wire victory at the prestigious WGC-Bridgestone Invitational, his first in a World Golf Championship event – generally regarded as a second tier major.
Scott fired a day's-best 5-under 65 that took his winning total to a 17-under 263 and gave him a commanding four-shot victory over English World No 1 Luke Donald and Rickie Fowler, one of the new crown princes of American golf.
They each shot closing 66s for a 13-under 267 total to finish a shot clear of Australia's most exciting young gun Jason Day and Japan's sensational teenager Ryo Ishikawa who, after putting most of the early pressure on Scott,fell away a little towards the end of their rounds and finished in a tie for fourth with 1-under 69s.
Another of the outstanding young stars who have thundered into the world golf headlines this year, US Open champion Rory McIlroy, was a shot further back at 10-under after seeming to shrug away the malaise that has hovered over his game since his first major triumph. He'll have plenty of positives to take into this Week's US PGA Championship in Atlanta.
So too will World No 2 Lee Westwood, who finished strongly with a 65 to be one shot back from McIlroy at 9-under.
With a talented and ambitious chasing pack, victory was never going to be easy for anyone, let alone a golfer who had never won a World Golf Championship title before, but Scott was "Tigerishly" unmovable, rolling home clutch putts when they were really needed and never giving any of his pursuers a look in as he faultlessly built on the lead he had held all week.
"I ended up playing a really solid round of golf for this golf course," Scott told the media after his victory on the storied, tree-lined South Course at Firestone Country Club in Akron Ohio.
"This is obviously one of the biggest wins of my career. To win a World Golf Championship is what I set out to do this year.
"Along with the majors I aimed to focus on the big events.
"I think I've done a pretty good job so far of getting myself in the hunt. That's the goal – to give myself a chance to win these big events."
Scott has won eight times on the highly competitive PGA Tour and on 11 other occasions elsewhere around the world, but until now he didn't seem to have what it takes when it came to the big titles.
His tie for second with Day at the Masters was the first sign that things were changing and his triumph on Sunday showed that they have.
"For whatever reason, I haven't performed my best but I really feel like I've got a good plan in place to get myself ready for these events now," Scott said in explaining his sudden shift into the big time.
He puts it down to two major developments in his game – his switch to a long putter and his new partnership with New Zealand caddie Steve Williams, who split from Tiger Woods last month.
"It's been huge for me," Scott said of his putter. "I was so inconsistent with the short putter. I didn't know what was going to show up when I went out on the golf course; whether it was going to be a decent stroke or not.
"The long putter has certainly provided me with more consistency, and with that has come the confidence. I think I'm really solid over any putt at the moment."
Scott says he is also benefiting from Williams' vast experience following the unexpected decision by Tiger Woods to let him go on July 3.
Williams caddied for Woods in all but one of his 14 major wins and was on his bag on each of the seven occasions when he won at Firestone – and it all worked in Scott's favour.
"Steve's seen a guy (Woods) play incredible golf, the best golf anyone has ever played around here so many times, so absolutely it helped," Scott said.
"He really guided me around the course nicely when he needed to step in and just make a point of where we needed to be."
Scott has occasionally been perceived as lacking the iron of a true champion when in contention for the game's biggest trophies and the aggressive nature of Williams, something that has not always endeared him to the fans, is something the Australian is beginning to believe might well be a key component in his new winning formula.
"He's right up for it," Scott said of Williams.
"We all know his personality in those situations, and he's right up for it. It's almost like I need to show him, I've got it (the bulldog) in me, because a lot of people question it."
It's never easy to win a major a week after a big victory like Scott's on Sunday, but the cock-a-hoop Aussie is hoping to show it to Williams again in the PGA Championship next week.
And maybe also to show the beleaguered Woods, after his unconvincing come-back-from-injury performance at Firestone, that his gain is The Tiger's loss.
If you'd like to compare the betting odds between Scott and Woods for next week's US PGA Open you can visit Sky Bet by clicking here.
TOP 10 LEADERBOARD
263 Adam Scott (Aus) 62 70 66 65
267 Luke Donald (Eng) 68 69 64 66, Rickie Fowler (USA) 68 64 69 66
268 Ryo Ishikawa (Jpn) 67 68 64 69, Jason Day (Aus) 63 70 66 69
270 Rory McIlroy (NIrl) 68 68 67 67, Zach Johnson (USA) 70 68 64 68, Kyung-tae Kim (Kor) 66 72 66 66
271 David Toms (USA) 68 68 68 67, Lee Westwood (Eng) 67 71 68 65