Grand Final drama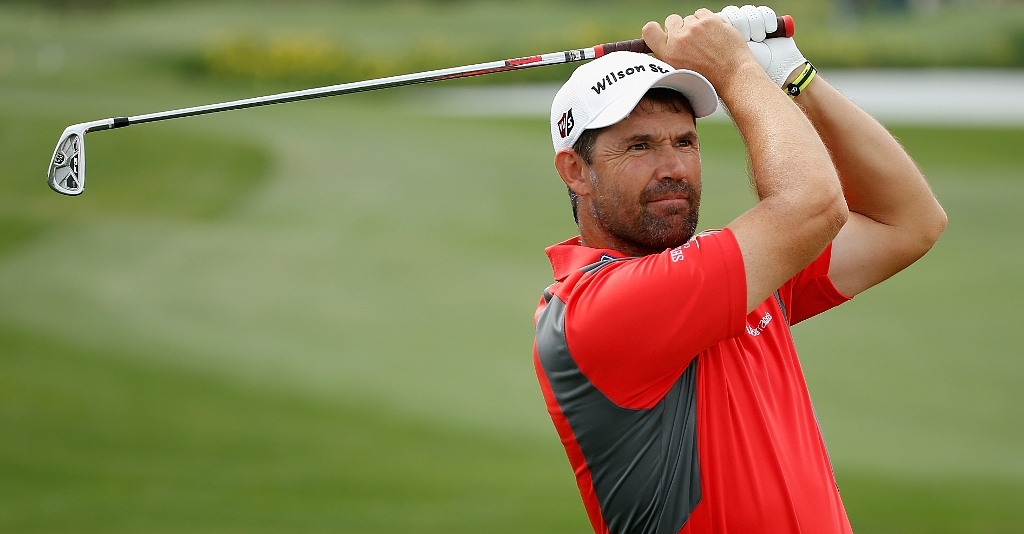 There are 45 European Tour cards on offer at the Challenge Tour Grand Final and Matt Cooper is witnessing the highs and lows.
The Challenge Tour Grand Final is pure sporting theatre. The top 45 players in the rankings play four rounds at the San Domenico GC in Apulia, Italy and whilst the tournament itself is an important goal, the bigger prize will be won by the 20 golfers who top the rankings after the event is concluded because they will gain promotion to the 2012 European Tour.
It is traditionally a week of joy for some and agony for others as every day the short- (and possibly long-) term future of the players is determined on a course that is often brutal in the winds that fly across the fairways and greens from the Adriatic Sea.
Every day this week Matt Cooper will report on the ebbing fortunes of the 45 golfers for whom both sporting glory and sporting disaster beckon.
Saturday: round four
A good day for …
ITALY'S ANDREA PAVAN – For much of the final round he was in charge of the tournament, keeping playing partners Tommy Fleetwood and Andrew Johnston at bay.
But a bogey on the 14th was followed by a scintillating stretch of golf from Fleetwood who had tap-in putts on 15 and 16 for eagle and birdie – suddenly Pavan had been caught and was only tied for the lead.
A sloppy three-putt on the final green from the young Englishman handed the initiative back to Pavan, who had hooked his tee shot, found the fringe with his approach and chipped to four feet.
He didn't look too confident over it, but eventually it disappeared in the hole and he roared aloud to celebrate his second win of the year.
ENGLAND'S TOMMY FLEETWOOD – He lost the tournament but won the 2011 Challenge Tour rankings.
Just 20-years-old he graduates to the main tour where he is expected to be at home with the growing band of high quality European under-25-year-olds. Remember the name.
IRELAND'S SIMON THORNTON – What a week it has been for him. He started it in 15th place on the rankings, desperate to maintain that position, but aware that he might have other things to think about as his wife was expecting a baby.
The baby came during Thursday night and Thornton was also hit by an illness that left him drained and feeling distinctly unwell.
That fever did for him in the third round and he slipped to a projected rank of 20th but he responded in style on the final day, shooting an early, flawless seven-under-par round of 64 to qualify for a card in 12th position.
"I haven't looked at the rankings all week and I won't do now," he said after his round, before admitting he had read the Tour website did know his position. That makes his round, played in high wind and with continued sickness, all the more impressive.
A bad day for …
ANTHONY SNOBECK – Two late birdies were costly. Because of them he finished two shots behind Alessandro Tadini, enough to leave him 801 Euro behind the Italian in the rankings – in the unenviable position of 21st.
JOSE-FILIPE LIMA – Who had a 15 foot putt on the final green for birdie. He sensed it would win him a card, he missed it and it was indeed costly. Had he holed it he would have earned 10 Euro more than Tadini did for the year … and pinched that final card.
FLORIAN PRAEGANT – He started the week in 19th spot, finished the tournament in a tie for 12th, but it was not enough. He slipped to 22nd in the rankings and heads to Q-School.
The 2011 Challenge Tour top 20:
1. Tommy Fleetwood, 2. Andrea Pavan, 3. Sam Little, 4. Ricardo Santos, 5. Benjamin Hebert, 6. Danny Denison, 7. Federico Colombo, 8. Jamie Moul, 9. Jorge Campillo, 10. Matthew Baldwin, 11. Edouard Dubois, 12, Simon Thornton, 13. Julien Quesne, 14. Craig Lee, 15. Andrew Johnston, 16. Sam Walker, 17. Charles-Edouard Russo, 18. Pelle Edberg, 19. Chris Gane, 20. Alessandro Tadini.
Friday: round three
A good day for … England's Andrew Johnston and Sam Walker, and Irishman Simon Thornton.
There is something quite endearing about the 22-year-old Johnston. He lists "cartoons" as one of his interests and has the air of a 12-year-old at times, with a cheeky, slightly shy, smile.
After the second round, at an evening barbecue, he revealed that his main aim this season had been to guarantee a 2012 Challenge Tour card, something he has achieved with ease, thanks largely to a second placed finish in Russia.
But after a sparkling back nine in the third round he has an even greater prize in his sights – a European Tour card.
Only level par after ten holes, Johnston then carded an eagle, five birdies and a bogey in his next seven holes, enough to earn him third place after 54 holes and a spot in the final three-ball to go out tomorrow morning.
More importantly, perhaps, he has leapt from 27th in the rankings to a projected spot at 13th.
Birmingham-born Walker has been up and down between the European and Challenge Tours most of his career, and after a five-under-par 66 he is yet again facing the welcome prospect of promotion.
Tomorrow's weather forecast hints at high wind so don't rule out Walker maintaining his position – few players on this circuit play as well in blustery conditions as he does.
Irishman Simon Thornton knew this week would play havoc with his stomach but not quite as literally as it did last night.
He started the week ranked 15th and is now 20th, but that is only half the story. He has also been waiting for a call from home where his wife was due to give birth.
Last night she went into labour and duly delivered a boy. Thornton's delight was subdued by a sickness bug he had picked up.
Tomorrow he will be hoping for something to settle that stomach and all his nerves.
A bad day for … Chris Gane, Alessandro Tadini, Branden Grace and Anthony Snobeck.
All four currently have the unenviable task of recovering from 54-hole positions that have seen them drop out of the top 20 in the rankings.
For Gane, Tadini and Snobeck it will be another blow if they cannot retrieve the situation because they have struggled to reach and then maintain a place on the main tour throughout their careers.
23-year-old South African Grace has more time on his side but he is impatient to get back onto the big boys' circuit, which he experienced in 2009.
He's up to the task though. In fact, he is actually ranked sixth in this year's European Tour stroke averages.
Okay, he's only played five times but four times out of those five he finished in the top 21.
The chances are that one of the four will be smiling tomorrow – they are in for a fraught evening, but the opportunity they are offered is a golden one.
The projected top 20 based on the 54-hole position:
1. Tommy Fleetwood, 2. Andrea Pavan, 3. Sam Little, 4. Ricardo Santos, 5. Benjamin Hebert, 6. Danny Denison, 7. Federico Colombo, 8. Jamie Moul, 9. Matthew Baldwin, 10. Julien Quesne, 11, Craig Lee, 12. Edouard Dubois, 13. Andrew Johnston, 14. Jorge Campillo, 15. Sam Walker, 16. Charles-Edouard Russo, 17. Jose-Filipe Lima, 18. Pelle Edberg, 19. Florian Praegant, 20. Simon Thornton.