Grace breaks clear at Woodmead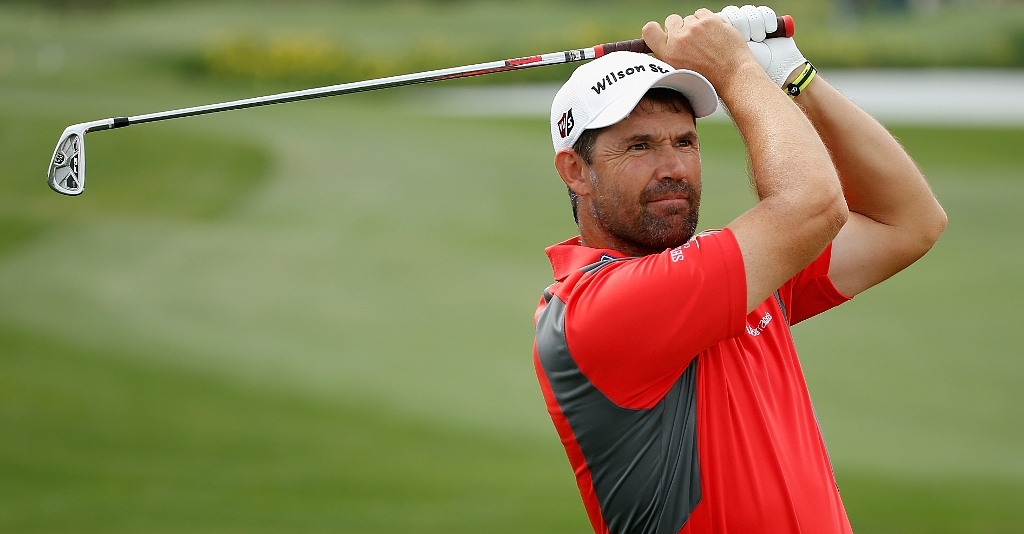 Branden Grace edged a stroke clear of his pursuers on Saturday with a 5-under 67 to lead the Telkom PGA Championship.
Branden Grace edged a single stroke clear of his pursuers on Saturday when he carded a five-under 67 to lead the Telkom PGA Championship after the third round.
But it took an exquisite little chip to within a foot of the hole at the 18th at the Woodmead course at Country Club Johannesburg to inch him ahead fellow overnight leader George Coetzee
The two have been waging a thrilling battle throughout the tournament so Grace's tap in as against Coetzee's missed putt from six foot at the last is about all that seperates them as they head into Sunday's final round.
"I actually thought my second to 18 was on the green," said Grace of his approach to the 536-metre par-five.
"It was the perfect length, but it just bounced back instead of forwards.
"I got a bit lucky there too, because it could have rolled back into the bunker, but it held up and gave me a nice little chip," he said
Grace is seeking his second professional victory after his maiden Sunshine Tour win in October last year, while Coetzee is looking for his fifth victory – but his first since 2008.
After each shot opening rounds of 65 and 64, Grace and Coetzee found scoring a little tougher as the race to the finish got closer.
Grace's 67 trumped on Saturday Coetzee's 68, but it also contained his first dropped shot of the week:
I think I just lost concentration for a bit," said Grace of his bogey on the 10th which came as a result of some porr putting.
Coetzee, meanwhile, wavered at two successive holes, as he bogeyed 12 and 13 after two of his worst drives of the week.
"I think I know what I did wrong, and I'll be making sure it doesn't happen again tomorrow," he said.
Neil Schietekat has joined Coetzee in second place after shooting a best-of-the-day, eight-under-par 64
His was a flawless round, as he made five birdies on his opening nine, and then three more on his way home.
The 27-year-old, who recently qualified to play in the Open Championship, is on a mission to win his first professional title since turning professional in 2006, prefereably before he heads of to Sandwich for the Open.
Behind Schietekat, 2009 champion Jaco van Zyl, Oliver Bekker and Neil Cheetham all carded seven-under-par 65s, Bekker's round moving him to 15-under-par for the tournament in a share of sixth.