Goosen upbeat ahead of Champions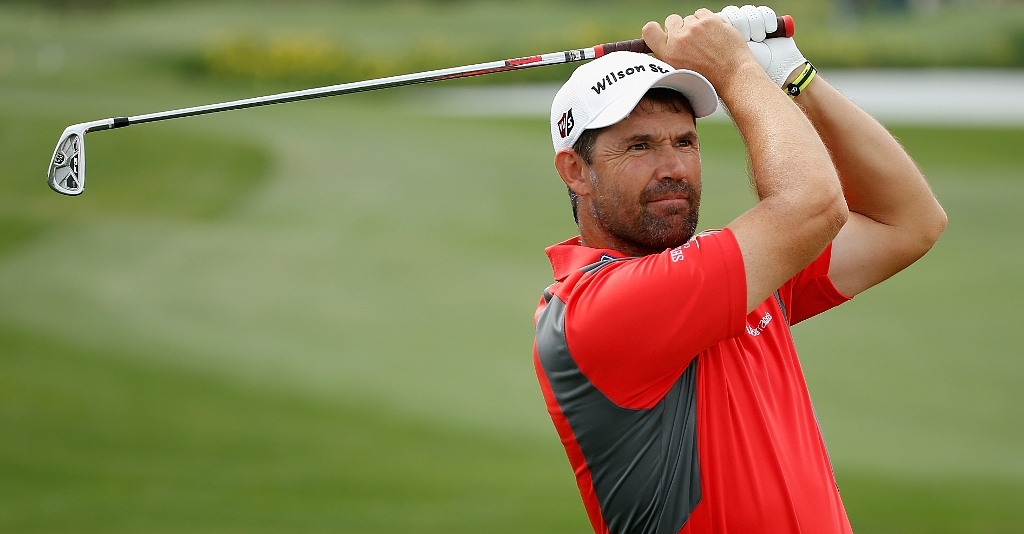 Retief Goosen had every reason to feel good ahead of this week's European Tour biggie, the Volvo Golf Champions.
Retief Goosen had every reason to feel good about the week ahead when he talked about himself on Tuesday ahead of the European Tour biggie, the Volvo Golf Champions.
The two-time US Open winner and one South Africa 'a finest golfers of the 21st Century, was at Fancourt honing his game ahead of what will be the biggest European Tour event ever staged in South Africa, and he cut a relaxed and happy figure for two good reasons.
He has finally managed to shrug away the back injury that nagged him for much or last season and he feels very comfortable playing The Links, the toughest of the three world-class championship courses at the famed Fancourt Golf Resort in George on the Southern Cape's scenic Garden Route.
"I know every player here is looking forward to playing this new venue for the Volvo Golf Champions. I hope they really enjoy their week, because I'd like to see this tournament stay in South Africa.
First played in Bahrain, it was hastily moved to Fancourt when the 'Arab Spring' spread into that country with consequences that have seen its leaders accused of using excessive measures to put down the uprising.
Goosen said he was hugely impressed by the support Vovlo have given golf over the years.
He said: "This is the 125th men's professional tournament Volvo have sponsored and that's very impressive.
"They've been a great sponsor for such a long time and it's great to see that they support golf as much as they do," said Goosen, who is one of the exclusive 35-strong field of European Tour winners who will be teeing off at the Links on Thursday..
Despite the big plusses on his side, Goosen says he is fully aware that he faces a major challenge this week
"I love The Links and I know the golf course very well. It's a small field, but it's such a strong field because every player here obviously knows how to win. So every golfer playing this week is going to be tough to beat. There shouldn't be any pushovers."
Goosen opened his week at Fancourt with a clinic at on Tuesday, where he showed 40 school children from Grades Six and Seven from the Dellville Park Primary School the basics of the swing.
"I like to give something back to junior golfers. I have my own academy and I'd like to try and get some more champions out there," he said.
Gladwill Booysen was one of those who reveled in the experience.
"It was like a fantasy come true to see Retief. I loved it when he hit the driver so hard. My first shot wasn't so good, but my second went much further than those of my friends so I was proud of that," said the 10-year-old.
Goosen will be joining a strong South African contingent at the Volvo Champions, among the major winners Ernie Els, Louis Oosthuizen and Charl Schwartzel.
Other European Tour winners from South Africa who'll be in the field include last week's Joburg Open winner Brandon Grace, Thomas Aiken, Garth Mulroy and Hennie Otto.
Oosthuizen, a native of nearby Mossel Bay and the Africa Open winner at East London two weeks ago, is another who is especially pleased to be on home turf again this week.
"I'm really looking forward to it; to playing in the Southern Cape where I grew up. We'll probably have quite a few spectators, which will be nice. I think it's going to be a great week."
Also in international field are reigning Open Champion Darren Clarke, Thomas Björn, Simon Dyson, Tom Lewis, Pádraig Harrington, Miguel Ángel Jiménez, José María Olazábal and Colin Montgomerie.
FOOTNOTE:
Tickets for the event can be purchased at the gate or through Computicket at www.computicket.com or at Garden Route Golf Traders (shop 72) in the Garden Route Mall in George.
All prices include a daily tee-time sheet. The official tournament programmes cost R15.
Volvo and the Volvo Golf Champions are supporting Star for Life, a South African registered non-profit organisation. It is a school-based HIV prevention programme, with a desire to build attitudes and change behaviour in youth, empowering them to realise their dreams of a better future.
Star for Life will receive 25% of the ticket revenue and all programme sales revenue.