Goosen is SA's best bet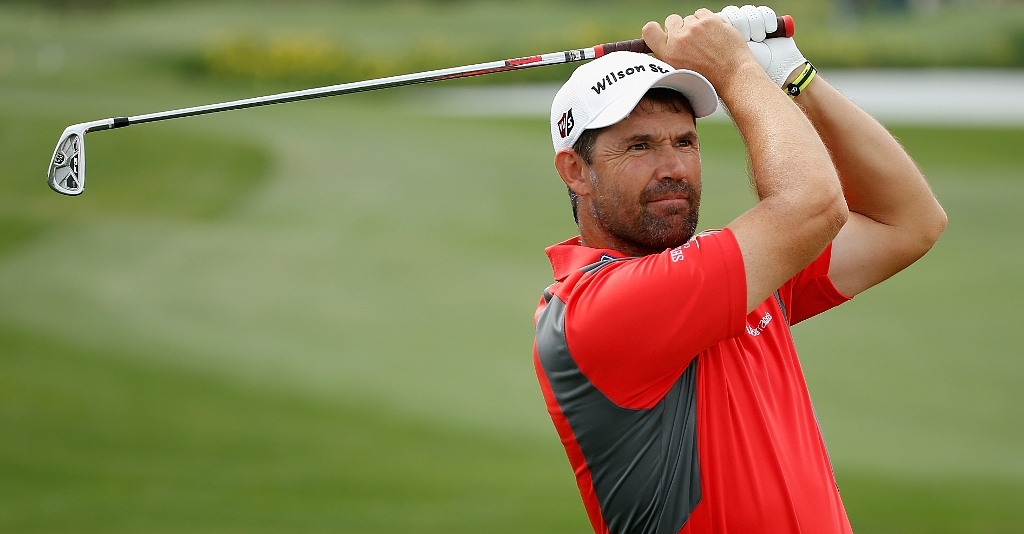 Neville Leck looks at the South African challenge at Bethpage Black and likes the look of Retief Goosen.
Of the South Africans teeing off at Bethpage Black next week, a slimmed-down, muscled-up Retief Goosen probably has the best chance of winning the US Open.
This not only because along with Rory Sabbatini, he is one of just two South Africans to have won on the US PGA Tour this year, but also because he has contended for the lead more often than most of his fellow countrymen.
And, perhaps, because of the new outlook he has on golf.
After his third win in five months (at the Transitions Tournament at the Copperhead course in Tampa, Florida in March), but his first in the US since 2005, an up-beat Goosen said on his website: "What a great week at Copperhead where I won my seventh US Tour event.
"The hard work on my game and fitness is certainly paying off. I feel better now than I've felt for a very long time. The last time I felt this fit was when I was in the army.
"I took a look at myself last year and realised how much I was out of shape, so I started working very hard in the gym, and it's certainly worked.
"This win has seen me jump to 22nd in the world rankings, to 5th on the FedEx Cup points and to 6th in the Money List. I need to build on this win. I turned 40 recently, Vijay started playing his best golf when he turned 40, so I'm looking forward to the next five years."
The Goose hasn't won again since then, but looking at the US Open which he has won twice, its not for nothing that he has been ranked among the best of those of which it has been said, 'when the going gets tough, the tough get going'.
His ability to keep an ice cool head in the most difficult and trying conditions have been widely acclaimed.
Bethpage Black left an army of golfers with nightmares after the US Open was played there in 2002 and although it is to have a "graduated rough" this time, don't make the mistake of thinking it will have no teeth. It is quite feasible that his tough-it-out powers will come into play again at this feared public course at the Bethpage National Park resort
Although many of us believe Ernie Els hasn't done enough since undergoing knee surgery a couple of years ago to suggest he can win a third US Open this year, the man himself thinks differently.
You can get the drift if you listen to what the 'Big Easy' has to say in his latest diary note on his website.
"This weekend I'll get ready to head up to New York for the US Open on the Black Course at Bethpage State Park," he says.
"We were last there in 2002 and all things considered I can't think of a better US Open venue.
"I'm really excited about going back there and getting down to business. I've won a couple of US Opens in my career and I genuinely believe my game is strong enough right now to contend for a third."
His new optimism, it seems, is being driven by his performance in the recent Memorial Tournament at Muirfield Village where he finished in a tie for eighth.
"On the whole, I'm pleased with how things went. It was good to be back in the mix again at the weekend; that was one of the goals I'd set myself at the start of the week. And I played great from tee to green. I was right near the top in Fairways Hit for the week and I led the stats for Greens in Regulation, hitting almost 80 per cent over four rounds.
"That tells me my golf swing is right where I want it to be. And that's how it feels, too. The hard work that I've put in with Butch (Harmon, his new swing guru) has really paid off and I feel much more confident.
"Okay, I didn't make the putts that I needed to. But to be honest, I can really see a way forward now on the greens.
"The putter that Callaway made for me a couple of months ago, which is identical in every way to a model I used to win my three majors and a bunch of other tournaments in the 1990s, feels good."
Yes, good enough to win his third US Open and fourth major – despite the giant shadow the back-to-his-best Tiger Woods will cast over Bethpage Black.
After the USA, South Africa with five starting with Gary Player, have the next best record for US Open wins, but do they, this time, have any other golfers outside of Goosen and Els with any realistic chance of winning what is generally regarded as the toughest of all the majors.
The answer is yes. Cocky Rory Sabbatini with his better-than average drive and solid putter could do it on his day. On another day the temperamental Durban-born Texan resident is just as capable of blowing himself out of the water in one foul swoop. He's that kind of person, but never underrate him.
He is has a US College-developed ability of beating even the best, including Tiger, to whom he has been accused of being rude and not showing sufficient respect.
Tim Clark? He is also from Durban, but is the very antithesis of Sabbatini. Unlike his rival – and the other South Africans gunning for the US Open this year – Clark is the most humble and the least flamboyant – perhaps to a fault.
He seems to lack the belief in self and the killer instinct so necessary to close the deal when he has been in a position to win.
Yes, he has had seven runner-up finishes in the US, one of them in the Masters a few years back, the other in the Crowne Plaza Invitational at The Colonial just two weeks ago.
He has a habit of creeping up on his rivals and easing past them when they least expect it, but unfortunately, of then slipping back in the closing stages.
In truth, however, the chances of any South African, or American, Brit, Swede, Irishman, Spaniard or Australian, for that matter, beating 21st Century golfing phenomenon Tiger Woods on a course where he was the only man to break par when the US Open was last played there, have to be seen as being very slim indeed.