Goose, Oosie to headline SA Open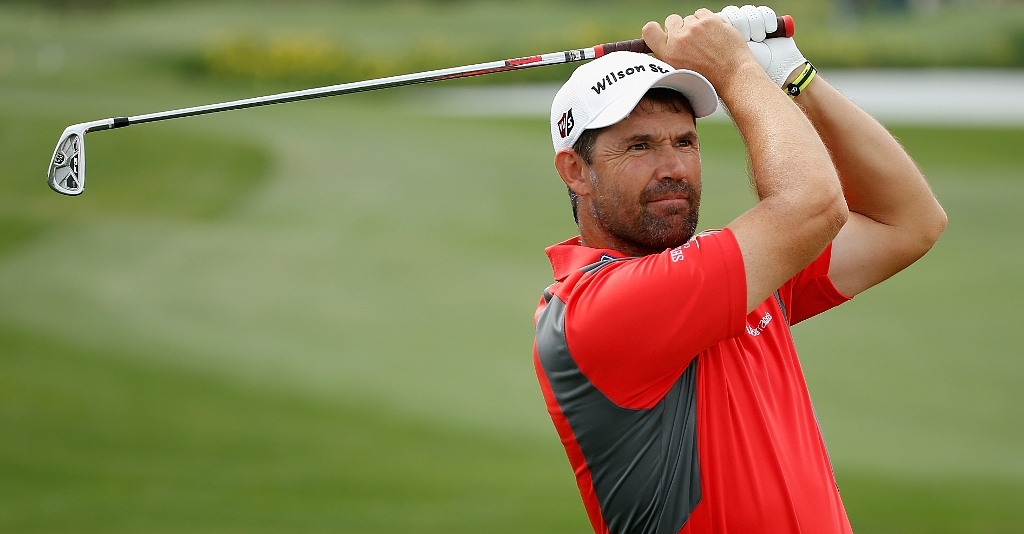 Major winners Retief Goosen and Louis Oosthuizen will headline this year's 100th edition of the South African Open.
The South African Open will celebrate its 100th playing at the Durban Country Club next month with a field headlined by Major winners Retief Goosen and Louis Oosthuizen.
Also in the field, to give it some additional Kwa-Zulau Natal spice, is Durban-bred Tim Clark, who, though only winning his first tournament on the US PGA Tour this season, has, by dint of his great consistency, been one of the tour's bigger money winners over the past few seasons.
Goosen, a two-time US Open champion, and Oosthuizen, the reigning Open champion, will both be seeking another special place in golf history by winning the historic, centenary version of the SA Open championship at highly ranked Durban Country Club from December 16 to 19.
"There is something indescribable about winning your own national Open," said Goosen, who won the SA Open in 1995 and again in 2005.
"I was 26 years old when I won my first title and it was one of the proudest moments of my career."
"Winning two SA Open titles rates right up there with winning two Majors. The SA Open is steeped in history.
"Some of the greatest players of this country have won it. It's a great feeling to see your name on that trophy next to players like Bobby Locke and Gary Player."
Oosthuizen already has his name on one illustrious Open trophy this year, and would love to add it to another.
"It's the one title every South African golfer wants to win," said Oosthuizen, who came close with a tie for third at Pearl Valley in 2007.
He also sees it as a good omen that Bobby Locke, Gary Player and Ernie Els – all British Open winners – won the SA Open at Durban Country Club.
"I think it would be amazing to match Bobby Locke, Gary Player and Ernie Els. What a record that would be. But mostly, I would just like to win our country's national Open at least once and get my name on the trophy next to theirs."
Adding to the challenge will be Clark, winner of this year's Players Championship and winner of the last two SA Opens at Durban Country Club. Clark also has his own records in sight.
"Gary Player is the most successful player in our golfing history and I would love to match just one of his records," he explained. "He won the SA Open three times at Durban Country Club and this year, I have a chance to match that."
Clark won his first title in 2002 and his second in January 2005. "Nothing beats coming home and winning in front of your home crowd. You feel like you owe it to your fans and to yourself to win."
Three-time Sunshine Tour Order of Merit winner Charl Schwartzel will also be making a strong push for the title and some history of his own.
The winning share of the €1-million prize fund would see him overhaul the Sunshine Tour season earnings record of R5 599 264 set by Richard Sterne in 2008.
"That would be a nice record against my name, but winning the SA Open would mean a great deal more," said Schwartzel, whose two victories early this season boosted his European Tour tally to five and catapulted him into the top 50 in the world.
"The SA Open is something we all grow up with; it's the ultimate tournament to win for any South African player," he said. "Winning it this year would be all that more special because of its historical significance."
Scotland's Richard Ramsay returns as the defending champion in good form following his third-place finish in the WGC-HSBC Champions tournament in China earlier this month
"We are delighted to announce such a quality field led by some of South Africa's foremost players in the game. The South African Open is linked very closely to the development of golf in this country and it has always been a flagship event for us," said Gareth Tindall, commissioner of the Sunshine Tour.
The South African Open, co-sanctioned by the Sunshine Tour and European Tour on behalf of the South African Golf Association, has already garnered strong support as it celebrates this historic milestone, with partners in BMW, Castle Lite, Rolex, the KZN Government, Goose Wines, Nandos, Southern Sun, Golf Digest and the International Marketing Council.