Golfing eccentricities recalled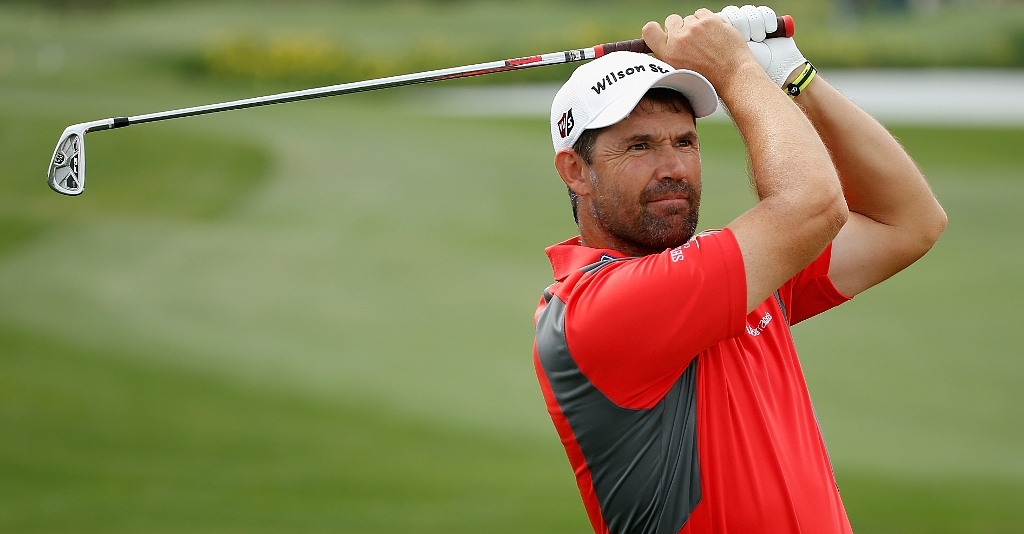 Tim Ells looks at some of the more colourful eccentrics who have brightened up the staid domain of the professional golfer.
The return to prominence of Jarmo Sandelin in last month's Dunhill Links Championship brought back memories.
The colourful Swede was known in his heyday for getting crocodile boots turned into golf shoes, wearing $6000 dollar jackets and using a 52 inch driver.
And it's good to know the sport can still attract eccentrics of this nature.
Here are a few of them
JESPER PARNEVIK: It may be a well-known fact that he prefers volcanic dust to the Atkins diet in order to 'cleanse' the system, but the Swede's eccentricities could be linked to his father's national status as a leading comedian. Parnevik is actually a clever magician and conjurer himself.
Like Sandelin, he likes his belts.
He wears one with a buckle made from the head of a one iron – and his four children are all named after golfing experiences. There's Pebble Beach, his favourite course; Penny, named after the coin he uses to mark the ball; Phoenix, after the venue where he won his first PGA tournament, and Ida Josefin Peg, after, er, the tee peg.
DUFFY WALDORF: The colourful American has never been afraid to show his true roots. At the Muirfield Open in 2002, all the flavours of his favourite food staple, Kopp's custard, were written on his golf balls. His wife and children also write messages and reminders on them.
It was once said of Waldorf that: "He dresses like a run-away gypsy, uses a rolling cartoon-strip for a golf ball and is the person you want to take to dinner when ordering fine wine."
DOTTIE PEPPER: Not everybody's cup of Boston tea, Dottie has never been afraid to speak her mind or wind up the opposition. During the 1998 Solheim Cup, Laura Davies stuck Pepper's name on an inflatable driving range aid before using it in the locker room as a punch bag.
In 2002, when sidelined from the competition with a shoulder injury, dotty Dottie sidled up to the practice range before hitting a succession of golf balls in full view of the European ladies. They were not amused.
She capped that off when commentating on the 2007 event by calling the American team; "Choking, freaking dogs. It hardly endeared her to her fellow countrymen.
MAC O'GRADY: The ambidextrous, outspoken American had to go through US Tour qualifying 17 times before finally making it at the ripe old age of 31.
He once tried to enter a foursomes event on his own, saying that he would play alternate shots left and right-handed. In fact, he often putted left-handed while playing right-handed, reasoning "because the side of my brain that controls my left side is still young, it's not beaten down with bad memories."
IAN POULTER: In 2003, the Englishman arrived for the Irish Open at Portmarnock with a rather monstrous red and yellow haircut, resembling a seaside helter-skelter. It as apparently dedicated to his favourite football team, Arsenal.
In 2004, he wore Union Jacks pants during the Troon Open in 2004 and a year later at St Andrews donned blue strides showing the Claret Jug along with a list of every winner.
Having invested "a seven figure sum" in his own clothing line, perhaps the original
'golf punk' can turn his attention to winning a Major. As long as Tiger isn't playing.
BOO WEEKLEY: Prominent in the USA's Ryder Cup winning team this year, Boo made his presence felt in other ways too, by cowboy riding his driver down the fairway in the Sunday singles against poor Owen Wilson.
He wears rain trousers on the course because cotton trousers bring him out in a rash, and when his mobile telephone rang to inform him that he had been selected to represent the United States in the World Cup, he was up a tree. Hunting, I think.