GOLFERS TO DRIVE OLYMPIC BID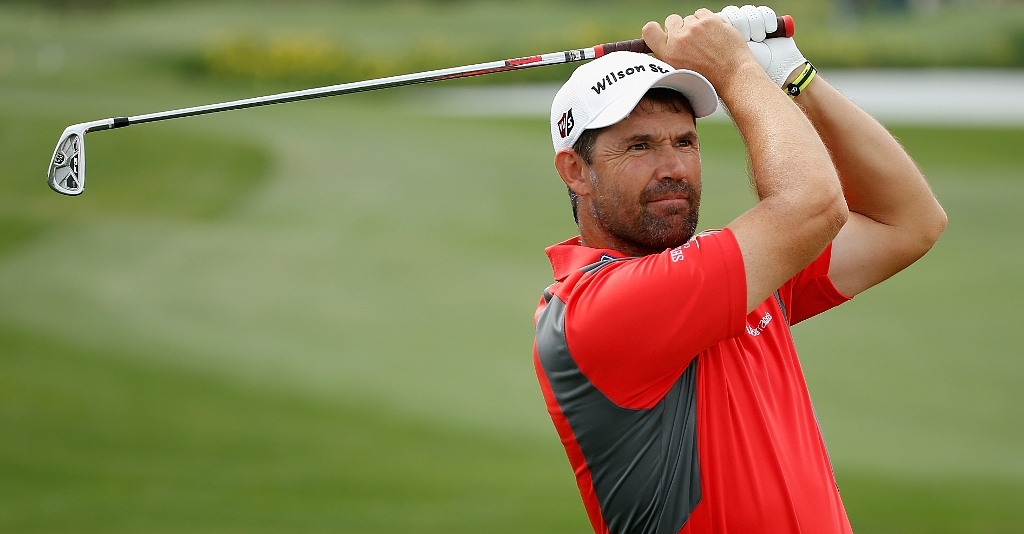 A major drive to get golfers to back their sport's return to the Olympic Games is underway, reports Mark Garrod of PA Sport
A major drive to urge players to speak out in favour of golf becoming an Olympic sport again – after a gap of more than 100 years – is about to be undertaken.
Having failed in its bid to be part of the London Games in 2012, golf is back under consideration for 2016 Games to be held in either Chicago, Doha, Madrid, Prague, Rio de Janeiro, Tokyo or Baku, the capital of Azerbaijan.
Other sports looking to be included are rugby, squash, karate and roller sports and also softball and baseball, the two dropped from the programme for London.
"We ought to be favourites in many ways," says Peter Dawson, chief executive of the Royal and Ancient Club and joint secretary of the International Golf Federation currently co-ordinating the bid process.
"These are early days, but I feel a lot better about it then I did last time.
"Golf has a great story to tell the International Olympic Committee. We tick many of their boxes in that it is played globally by men and women, young and old.
"And, for us, becoming part of the Olympics is by far the biggest thing that can happen in terms of developing the sport. It's in a different league to anything else.
"To get the vote, though, the support of leading players is a very important factor and we are certainly going to be encouraging them to speak out."
Phil Mickelson and Greg Norman are among those who have done so already, but the comment from Tiger Woods most often used is one he uttered back in 2000: "I don't think it would be a big priority in our game."
Dawson admitted "that can't be helpful" and added: "I think the IOC have made it very clear that if golf is to be included, they want the top players to be playing and what has happened since the last bid is that we have achieved a strong statement of support from the professional game that was not there before.
"We need to rise above scheduling and personal issues."
The proposal last time was for men's and women's 72-hole stroke play events, with the entry based on the world rankings and with a maximum of three players per country.
To give an example of what that would mean, the men's event based on the current world rankings and with everybody available would see 25 nations involved with Woods, Mickelson and Steve Stricker representing America, Justin Rose, Luke Donald and Lee Westwood flying the Great Britain flag and Padraig Harrington and Paul McGinley representing Ireland.
It is anyone's guess, of course, how many of them would still be in contention come 2016 and how many would want to be involved, especially if it was close to a major championship.
"The dates for the Olympics changes depending on the city and it occurs to me that no major championship would want to be competing with the Olympics," added Dawson.
"I don't know what the television companies or the viewers would do and I think with a collective will that can be overcome."
Mickelson said: "Hopefully in the future golf will become an Olympic sport because then Olympic foundations and Olympic organisations from every country will start to fund and support golf and support golf in countries throughout the world.
"Hopefully I'll still be playing and maybe have a chance, but I think it would be better if it was for amateur golfers as opposed to professionals.
"We as professionals have a chance to compete in Ryder Cups and Presidents Cups and World Cups and represent our country in some many different events."
It is almost certainly the pros who will be wanted by the IOC, however, in the same way that they have wanted the biggest stars of tennis to compete ever since it was added to the programme in 1988. Some have, some haven't.
Tim Finchem, commissioner of the US Tour, stated: "The governing bodies are trying to figure out how it would work.
"It's challenging because you have to work it out in permutations given where the Olympic Games go and they just don't tell you the dates for the next 25 years.
"Then there's the structure of the organisation that would interface with the IOC and that's going to take a little bit of work.
"Clearly golf is a global game – as a matter of fact, I think Mr Rogge of the IOC just indicated in recent months or commented that if you look around at major sports and rank the top three per continent golf pops up from a participation standpoint just about everywhere.
"Our television product here in the United States is consumed in 225-odd countries around the world. You're seeing some of the best players in the world come from all over the globe and golf is exploding in the developing markets in Asia.
"There is an enormous amount of activity globally and a lot of energy behind pulling the game of golf more closely together. I think a lot of us see the Olympic thing as one where you can't help but grow the game.
"It might not have a huge impact in the golf-developed countries, but in a wide range of countries where it hasn't developed that well it could be a catalyst."
Golf was last played in the Olympics in St Louis in 1904, with Canadian George Lyon winning individual gold and America team gold. Women were also involved in Paris in 1900.