Golf365 plays Royal Lytham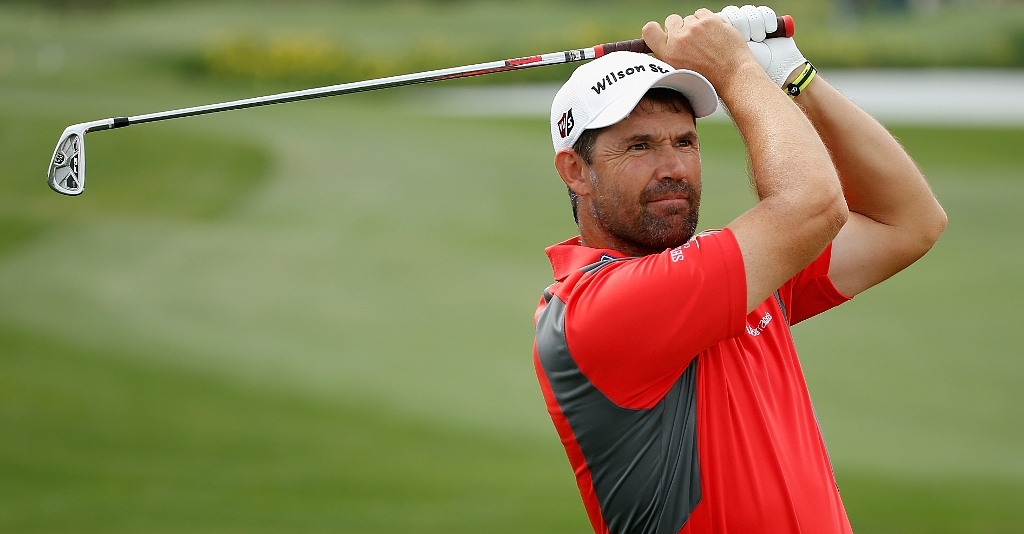 Royal Lytham and St Annes will host its 11th Open Championship in 2012. Golf365 pays a visit to the legendary links.
Royal Lytham and St Annes GC has a long and illustrious history.
Established in 1886 it has hosted 10 Open Championships and two Ryder Cups.
Some of the greatest names in the game have made their reputations winning on this initially unprepossessing piece of Lancashire soil wedged between red-brick houses and the railway.
In 1926 Bobby Jones conjured a brilliant 175-yard escape on the penultimate hole to claim the Claret Jug and announce himself to the British public – a plaque commemorating his mashie-iron shot sits to the left of the 17th fairway today.
Fifty-three years later the enigmatic Spaniard Severiano Ballesteros played a magnificent recovery shot of his own that fired his elevation to the top of the game. His moment of magic came on the 16th hole, when he knocked a sand wedge to 15 feet from the car park to the right of the fairway and holed out for birdie.
Nine years later Ballesteros returned to play "the best round of my life" – a stunning final effort of 65 which wrenched the title from the hands of Nick Price.
More recently David Duval won the Open at Lytham in 2001 and the club will host the Open once again in 2012 when it will be a subtly different test that greets the world's best.
The most obvious change is that the green on the par-five seventh hole has been moved 30 yards further back and to the left; it now has a raised putting surface protected by run-offs to swales, hollows and bunkers.
Elsewhere the course has been toughened-up with the introduction of more bunkers. When the Ricoh Women's British Open was played there last year Karen Stupples noted the effect of the new sand-traps: "They make you think a bit! They are horrible when you are in them, but totally beautiful to look at."
Since then even more have been added, specifically on the 4th, 6th and 18th holes. Mounding has also been introduced between and alongside holes, whilst the par-five 11th has a new tee which pushes it beyond 600 yards for the Open contenders.
The prevailing wind at Royal Lytham comes off the sea meaning that the first, second and third holes have a right to left wind. But when the Golf365 team turned up we faced a bleakly cold wind that was directly in our faces.
"Did you enjoy the course?" asked the secretary after our round before adding with a mischievous glint in his eye: "And what about the wind I requested for you?"
We answer his questions below….
Matt Cooper – handicap 12
There is always a thrill to playing an Open rota course as one of golf's great qualities is that ordinary mortals can follow in the footsteps of their heroes.
With that in mind I spent the night before our visit on YouTube watching footage of Ballesteros' two wins at Lytham and reminding myself of my experiences attending Opens there in 1996 and 2001, as well as last year's Ricoh Women's British Open.
Not that the first tee reminded me of any of those summer tournaments because there was little doubt it was November when we peered towards the green.
The course is famous for starting, unusually, with a par-three, but, faced with the secretary's fierce – and very cold – wind and driving rain, it felt more like a short par-four.
And unfortunately that is exactly how we all played it. Despite that start I was determined to accept the conditions and grind: giving in wasn't an option on a great course (even if my fingertips were turning a nasty shade of waxy yellow).
I resolved to play conservative golf until the 9th tee since up until that point all but one hole was going to be brutal. I tried, but I failed. And yet amongst some poor golf there was the odd flash of inspiration, especially in my short game.
Watching Seve on YouTube the night before had a profound effect; right from the moment I took my first putt on the putting green I found myself doing an impression of his stroke and it was translating into success on and around the greens.
What's more, my expectations of improved form from the 9th tee were remarkably profound: I nailed my tee shot on that hole and just missed a short birdie putt.
On the 10th and 11th holes I played simple fairways and greens golf walking away with two pars. On the 12th tee I hit an even better tee shot than on the 9th and this time holed a short birdie putt.
I was under par for the back nine of an Open rota course, but also all too aware that Royal Lytham's closing six holes, each one a par-four, are known as Murder Mile.
I escaped with my life intact, but unfortunately not my under-par score, however a neat four on the final hole allowed me to complete a total of 30 Stableford points which given the conditions (the secretary said afterwards "it would be very interesting to see professionals play in this") I was more than happy with.
What's more I realised that, arguably more by luck than judgment, I had visited only one of Royal Lytham's 200 bunkers (and made my sand save too).
And the wind? Oddly, once I was warming myself in front of the clubhouse fire, I even found myself thinking as fondly of it as the course itself!
Dave Tindall – handicap 22
I brought three things with me to Lytham for my first visit to the course in nine years.
1) Happy memories from 2001. I attended all four days of that Open, backed winner David Duval at 25/1 and watched from the upstairs clubhouse window as DD closed out his three-shot victory.
2) Lots of clothes. An Under Armour shirt built for cold weather, a Fred Perry, two jumpers, a coat and a Waterproof jacket. And that was just my top half.
3) A horrid slice. Not ideal at the best of times but especially here given that holes 1, 2, 3, 7 and 8 all have an out-of-bound railway line flanking the right-hand side.
Appropriately, given the chilly weather, I made a cold start by racking up a pair of opening 7s although I did manage a decentish bogey at the 432-yard par 4 third hole – a brute straight into the wind and fully deserving of its Stroke Index 1 status. Basically it was playing as a par five.
A solid five-wood to 15 feet at the into-the-wind 170-yard fifth gave me a first par of the day and I had another decent birdie try from a similar distance at the ninth after hitting a good-tee shot over the heads of a group of watching greenkeepers but had to settle for another par 3.
Staying with the highlights (three cheers for selective memory), the 11th brought a third par in the space of seven holes – I later found out that Jim Furyk took a 10 there in 2001 – but my persistent and infuriating slice off the tee every time I pulled driver caught up with me. How I didn't go out of bounds on those early holes is a mystery although I did come perilously close at the 8th, landing my tee-shot on a path next to the fence guarding the railway line.
But while I spent all day hitting banana shots off the tee, I think I putted better on the back nine than I have in my life. Most of my putts were deadweight and I