Golf365 interviews Tim Henman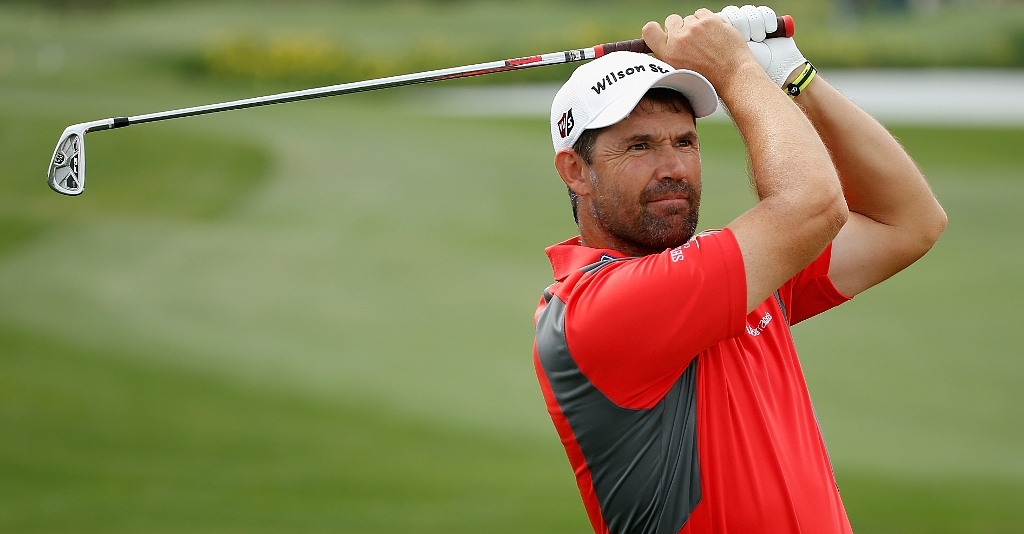 Former British No.1 tennis ace Tim Henman displayed his golfing prowess again at Wentworth. But is he good enough to turn pro?
Back in October at the Dunhill Links Championship in Scotland – the only pro-am tournament on the European Tour – former British number one tennis player Tim Henman rolled in a 30 footer for birdie at the famously tough 18th hole at Carnoustie.
If that was the only stroke you'd seen of Henman's round you might just think it was a nice little moment in the sun.
Instead it completed a quite superb round of 67 and meant that, playing off scratch, Henman had hammered eight-time European number one Colin Montgomerie by six shots!
It got us thinking that Henman, still only 35, could reinvent himself as a top-class golfer if he continued to dedicate so much time to the game.
So could we see him playing alongside the likes of Lee Westwood and Rory McIlroy in a few years' time. We caught up with Tim recently and posed the question.
GOLF365: Hi Tim. Former world number one tennis star Ivan Lendl played in a couple of pro golf events. Do you have any ambition to one day tee it up in a full European Tour event or even try and qualify for The Open Championship?
TH: No. Lendl got a 'wild card' into the Czech Open, but he wasn't really a Tour player. The bottom line is he wasn't really good enough. The only tennis player I know who became a successful pro golfer is Scott Draper, an Aussie guy who won Queens, six or seven years ago. He went to Tour school over there and got his Australasian Tour card twice, and on one of the minor tours he shot 20 under par and won an event. But he's really an exception. The difference between a scratch golfer and a pro golfer is probably 32 shots over 4 rounds. It's the same in tennis, you can have a club tennis coach and a professional player and the difference is massive.
GOLF365: You're obviously a very talented golfer but what areas of the game do you think you need to improve?
TH: Always putting. I strike the ball okay, but around the greens when you try to turn three shots into two, that's where the good players really see the difference. You can never spend too much time practice putting or working on your short game. I sometimes count my putts up at the end of a round, but it's not always pleasant reading!
GOLF365: Do you have a swing coach?
TH: No, not really, I'm pretty much self-taught. I used to play a lot of hockey when I was growing up so golf came natural. The only pro I ever took lessons off was called Brian Evans, he was based in Portugal where we used to go for family holidays when I was about 8 or 9 years old. Nowadays I play a lot of golf with Sam Torrance at Sunningdale and he always gives me pointers on things and I really enjoy playing with him.
GOLF365: If you were starting your career as a budding sportsman now, what would you rather win – Wimbledon or The Open Championship?
TH: Beggars can't be choosers! Wimbledon was what it was all about for me. But they're both the pinnacle of their sports, so I wouldn't mind winning either!
GOLF365: Thanks Tim.
Since our chat, the itch to pick up a racket has proven too great for Tim.

The former world number four has announced that he will make his return to competitive action at the Masters Tennis event at the Royal Albert Hall later this year.

Henman told BBC Radio 5 live this week: "It was fantastic to leave it (tennis) behind, I started when I was three.

"To have that break and to be able to be at home and spend time with my family and play a lot of golf. I used to spend no time with my family.

"But I have had a really good break and I would now like to get out and hit some (tennis) balls."