GOLF PRIDE'S RYDER CUP GRIPS ARE HERE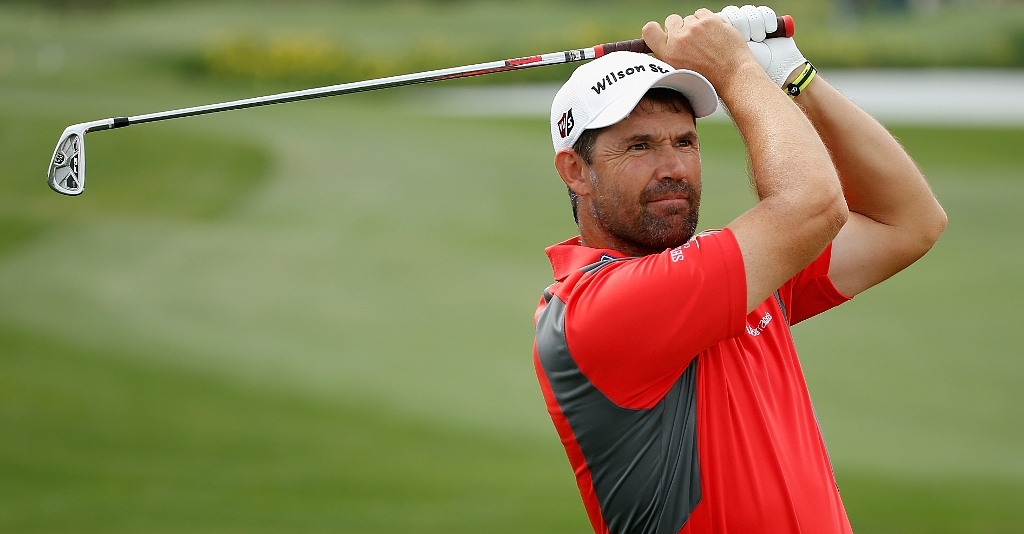 Golf Pride have celebrated the 2008 Ryder Cup by launching a V-Rad putter grip range featuring US and European cosmetics
The Eaton Corporation have celebrated the 2008 Ryder Cup by launching a Golf Pride V-Rad putter grip range featuring the colours of the United States and European teams.
Already available in most golf retail shops, the new United States Rivalry V-Rad putter features a red, white and blue design that incorporates the stars of the US flag while the Europe Rivalry V-Rad putter showcases the royal blue background with the gold stars of the EU flag.
"We are extremely proud to be able to extend the V-Rad line of grips to include these two new products," Jeff Fiorini, general manager for Eaton's Golf Grip Division, said of the new line.
"Golf Pride launched the V-RAD series in 2007 as a radical new concept in golf grip design and technology by crafting each of the designs with intricate detail and cutting edge cosmetic innovation," he added.
Designed with a proprietary Advanced Composite Rubber (ACR), V-RAD putter grips enhance feel and durability while maintaining the performance and quality expected from Golf Pride.
The exclusive, innovative material is engineered to combine a smooth, subtle surface texture with the optimal amount of tackiness to encourage a light, controlled grip on the putting surface.
The unique semi-pistol shape fits a wide variety of hand sizes, providing a satisfying feel for truer putts, regardless of gripping style. It features one-piece construction that makes it as easy to install as conventional golf grips.
Eaton's Golf Grip Division is the world's largest manufacturer of golf grips, with manufacturing, sales and distribution facilities on five continents.
The division's Golf Pride brand is recognized globally as the number one choice in grips among tour and recreational players, competitive amateur golfers, club manufacturers and club repairmen.
For more information, visit www.golfpride.com.