GOLF DANCED TO HIS TUNE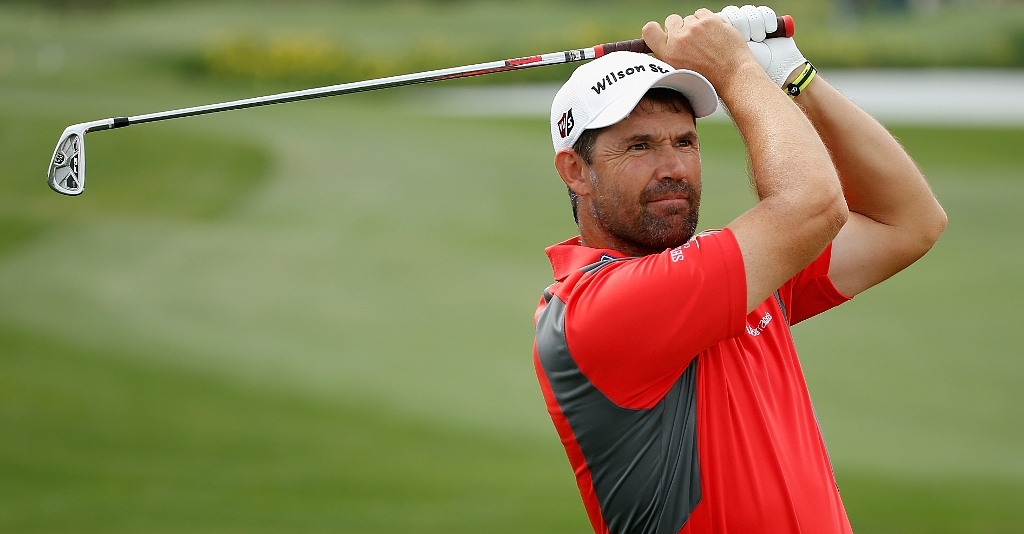 Seve Ballesteros has retired at the age of 50. Here is a profile of this remarkable, record-breaking golfer.
It was a Tour career that began at the 1974 Spanish Open with him scoring 83 and ended 23 years later with him 16 over par and joint last with a 67-year-old Lee Trevino.
But in between what joy and what excitement Seve Ballesteros brought to the world of golf.
The European game had certainly never seen anything like him and it was not just that he was brilliant with a short game to die for. He was charisma personified and every emotion was worn on his sleeve for all to see.
Five majors – three Opens, two Masters – a record 50 European Tour victories, six World Match Plays, 31 other wins around the world and, of course, all those Ryder Cup highlights.
The match could have been made for him. It was indeed changed to accommodate him because the year he won his first Open at Royal Lytham in 1979 was also the year that continental Europeans were brought in.
Every time he played and then as captain in 1997 he poured his heart and soul into beating the Americans – and how he enjoyed it when Europe did.
With Jose Maria Olazabal he formed the deadliest partnership in the event's history, winning 11 and halving two of their 15 games together.
The chemistry between them was truly magnificent to watch and when they came back together for the 2002 Seve Trophy match at Druids Glen in Ireland – the competition between Continental Europe and a Britain and Ireland side captained by Colin Montgomerie was started to honour his contribution – he finished things off fittingly by holing a bunker shot against home pair Padraig Harrington and Paul McGinley.
Olazabal went down on his knees and paid homage and the two Dubliners felt honoured to be part of it.
Ballesteros had first announced his arrival as a world star at the age of 19, finishing runner-up to Johnny Miller in the Open at Birkdale after leading the first three days.
The chip-and-run between bunkers to tie with Jack Nicklaus on the final hole is still recalled to this day and it was only another three years before he became the youngest winner of the title for almost 100 years.
That win was achieved at Royal Lytham and his birdie on the 16th after his drive finished in a television compound led to playing partner Hale Irwin rather unkindly dubbing him "the car park champion".
Ballesteros said it was intentional as from where the ball landed he could play his approach into the wind and that way get closer to the flag.
No European had won the Masters at that stage, but he soon changed that, dominating two of the next four and, come the 1984 Open at St Andrews, he was the man to deny Tom Watson a record-equalling sixth win.
Having bogeyed the treacherous Road Hole 17th the first three days he finally managed a par four on it, then sank a curling 20-foot birdie putt on the last. His fist-pumping reaction became his trademark and he even had it tattooed on an arm.
Another win at Lytham in 1988, achieved with a superlative closing 65 to beat Nick Price, proved to be his final major, but there were lots more highlights to come.
He continued playing in the Ryder Cup until 1995 and, even though he had become a wild hitter by then, he guided David Gilford to a victory in the fourballs before showing Tom Lehman that despite hitting it all over the place in their singles clash he was still capable of magic.
With a chronic back condition everybody knew they had seen the best of him, but he was determined to battle on despite falling further and further down the world rankings.
As Ryder Cup captain at Valderrama – it was taken to Spain for the first time largely because of him – he used to wake vice-captain Miguel Angel Jimenez up in the early hours to tell him his latest plan.
Not every player liked the way he went about things, more hands-all-over than hands-on, but he got the result he wanted.
Long into the decline that has now finally brought his retirement he even beat Montgomerie twice in the duel between the captains at the Seve Trophy, but when that result was reversed at El Saler in 2003, Ballesteros was not seen on a course again for nearly two years.
It was not the end and when he came back at the Madrid Open he still entertained hopes then of finding some form, but it did not happen and now, years after people first started calling for him to stop playing, he has.
Personal sadness has played a part in it all, of course. The break-up of a marriage which produced three children, the disputes with Tour officials which led to him being fined and reprimanded and then later lucky to avoid a ban after an assault on a referee at his home club Pedrena.
There was also the death of a female friend in a car crash in the spring just before he went to the Masters, where he finished last with rounds of 86 and 80. Turning 50 three days later, he made one appearance on the US Seniors Tour, but finished joint last in that as well.
It was clear even to him by then that the future, whatever it held, was not going to include more success on the course.
His career, though, deserves to be the subject of a film – and if it happens one shot in particular should feature at length because it said everything about him.
At the 1993 European Masters high up in the Swiss Alps he had a chance to win, but it seemed to have gone when he carved his final drive a few feet short of a wall of a swimming pool.
There was a tree overhanging and even caddie Billy Foster, now with Darren Clarke, assumed that Ballesteros would have to chip out sideways back on to the fairway.
The Spanish maestro, though, saw a tiny gap between branches and the top of the wall and, taking his life in his hands, opened the face of a pitching wedge – a sand wedge would not give him enough distance – and swung as hard as he could.
It could have killed him if it had hit the wall and rebounded. But it found the gap, sailed into the sky and landed just short of the green. From where, of course, he chipped in for birdie.
"I like to keep going forward," he said with a smile afterwards. Barry Lane denied him the victory that the shot deserved, but as one of the few people on the spot at the time it was quite simply the most stunning thing I have ever seen in sport.
A granite rock with his name on it marks the spot. If you are ever in Crans-sur-Sierre visit it and remember this remarkable golfer. Certainly as far as Europe goes, he was simply the best.
And unbelievably popular. Arnold Palmer had 'Arnie's Army', Ballesteros decided on 'Seve's Soldiers' for his followers and they remained just as loyal.
The current generation might find it hard to imagine the impact he had. But try this – if Ballesteros was in Britain and in contention with Nick Faldo, Sandy Lyle, Ian Woosnam or any other British golfer, he was the one most people wanted to win.