GMac not ready to quit Dubai bid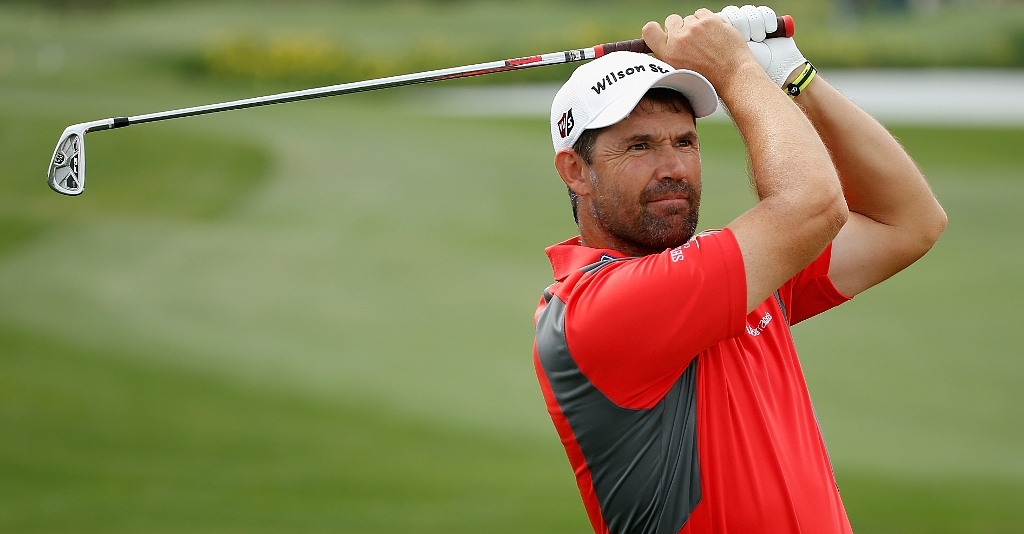 Northern Ireland star Graeme McDowell believes he is playing well enough to win next week's Dubai World Championship.
Northern Ireland star Graeme McDowell believes he is playing well enough to win next week's Dubai World Championship – and with it, the race to Dubai.
And that's despite his failure to convert his third round challenge into a final round victory in the UBS Hong Kong Open, his Ryder Cup colleague Ian Poulter pulling that one off in the face of two final round charges by Italian teenager Matteo Manassero and England's Simon Dyson.
The Northern Irishman started the final round just two shots behind overnight leader Poulter but was undone by two bogeys in his first three holes.
McDowell recovered on the back nine with four birdies but by then it was already too late to really threaten his 2010 Ryder Cup colleague, but the US Open champion was not disheartened with his finish and felt there was little wrong with his game over the course of the four rounds.
McDowell is second to Martin Kaymer in the Race to Dubai and he is confident he is in perfect form as he bids to finish the season as Europe's number one.
"I'm within touching distance now of next week," he said. "I've got to play well, simple as that.
"I can't control Martin's ball; I can only control mine. I'm going to go in there next week and try to play my own game.
"I have a few things to brush up on before Thursday, but all in all, I have been driving the ball great, which is key to next week and I'm feeling really good about my game.
"I'm playing well enough to win next week and that's all I can ask."
Poulter's victory was a deserved one, with the Englishman having only recorded his first bogeys of the tournament today whilst also carding the best round all week with a 10-under 60 on Friday.
"He's a great player and it is great to see him back in the winner's circle here in Europe," added McDowell.
"He's a top player and it is great to see him playing well again.
"Personally, I'm very happy with my week, disappointed with my start, but no disappointments in general this week. So I am very happy with my form and very happy with the energy levels going into Dubai next week.
"Let's be honest, it's been a great year and anything that happens next week is going to be a bonus. I'm just going to go there and play calm and confident golf."
What McDowell needs to do to win – facts and figures
McDowell will have to finish in the top three of the Dubai World Championship this week just to have a chance of denying Ryder Cup team-mate Martin Kaymer the European Tour number one spot.
There is a difference of almost £250,000 between the two major winners with one event to go following McDowell's fifth-place finish at the Hong Kong Open on Sunday.
Fourth place next Sunday is worth £233,000 and would not therefore be enough for McDowell even if Kaymer finishes last.
If the Ulsterman does come third Kaymer would have to be only 20th to stay top, but if he is second the German would need to be third – and if McDowell takes the £776,000 first prize the money list title will be his as well.
There is a massive bonus of £932,024 for finishing number one, so the US Open and US PGA champions could earn more than £1.7million next weekend.
It is down to the two of them. Lee Westwood, last year's winner of both the event and the "Race to Dubai", is over £787,000 adrift of Kaymer in third place.
Latest leading positions on the European Tour "Race to Dubai" money list after the Hong Kong Open:
1 Martin Kaymer (Ger) £2,804,739
2 Graeme McDowell £2,556,278
3 Lee Westwood (Eng) £2,017,459
4 Francesco Molinari (Ita) £1,921,103
5 Ian Poulter (Eng) £1,693,764
6 Ernie Els (Rsa) £1,632,796
7 Miguel Angel Jimenez (Spa) £1,629,544
8 Charl Schwartzel (Rsa) £1,599,811
9 Edoardo Molinari (Ita) £1,525,333
10 Louis Oosthuizen (Rsa) £1,509,686
11 Paul Casey (Eng) £1,318,111
12 Rory McIlroy £1,228,768
13 Luke Donald (Eng) £1,204,620
14 Ross Fisher (Eng) £1,118,011
15 Alvaro Quiros (Spa) £1,098,328
16 Peter Hanson (Swe) £1,057,119
17 Rhys Davies (Wal) £1,026,584
18 Padraig Harrington (Ire) £947,146
19 Richard Green (Aus) £941,874
20 Fredrik Andersson Hed (Swe) £924,685