GMac denies Tiger in play-off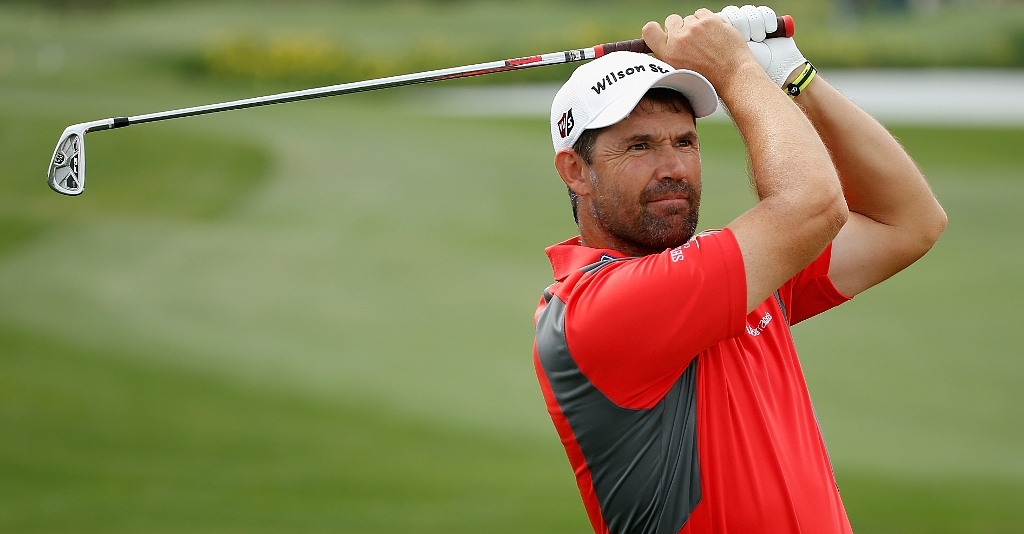 Graeme McDowell has dashed Tiger Woods' hopes of a first win this year at the Chevron World Challenge.
Graeme McDowell denied Tiger Woods a win in 2010 at the Chevron World Challenge when the reigning US Open champion beat the former World No 1 in a dramatic sudden-death play-off.
Woods, who had lead the tournament he hosts at Sherwood Country Club in California for all three previous rounds, started the final day with a four-shot lead. His hopes of a wire-to-wire victory were soon dashed, though, with three-putt bogeys on the 1st and 3rd holes and a telling double-bogey on the 13th that gave the lead to McDowell. A penalty drop on the 17th for McDowell saw his lead evaporate, and the two teed off on the 18th level for the tournament.
With both on the fairway, a vintage approach from Woods dug in three feet from the hole, putting all the pressure on McDowell, who had a 20-foot putt for birdie. The Northern Irishman converted with aplomb, finding the centre of the cup with a sliding left-to-right putt, forcing a sudden-death play-off.
The first play-off hole, also on the 18th, saw a nearly identical situation, with both players slightly further away from the hole – McDowell at around 25 feet and Woods at about 12. McDowell again found the centre of the cup, while Woods' putt burned the edge of the hole.
"Those are probably two of the greatest putts I've made," said McDowell, who was responsible for the final, victorious putt at the Ryder Cup. "Holed a couple of nice putts this year, but they were certainly up there.
"You know, they're the kind of putts that you make them and you can't really believe it afterwards. I mean, they were the stuff of dreams. 2010 has been the stuff of dreams. It's been that kind of year."
The win caps off a stellar season for the McDowell that has included two wins on the European Tour, his first major title at the US Open, and a commanding performance at the Ryder Cup.
Tiger Woods' year, on the other hand, has been defined up upsets and disappointment. McDowell's victory means that the former World No. 1 hasn't won a tournament since the Australian Masters over a year ago, meaning, for the first time in his glittering career, Tiger is without a title. But Woods is determined to look at the positives.
"It was a great week, even though I didn't win," said Woods. "I'm proud of today even though I lost, because I putted awful starting out. I missed three short putts, which I don't do.
"Then I lost my swing in the middle part of the round, and pieced it back together again piece by piece. I was proud of that. I was very committed coming in, and hit some really, really good shots coming in, which was good."
Woods, who is undergoing changes to his swing under the watchful eye of Sean Foley, is now looking to the off-season and preparations for 2011.
"I'm excited about this off-season. We – we meaning Sean (Foley) and I – know the direction we need to go. That's exciting.
"I hit some good shots this week and I played really well for most of the week. The middle part of the round today was an exception, but, boy, I thought I did some good things this week.
"I've played well in stretches, and now the stretches are lasting longer. It was just a few holes, and then it became nine holes. First day it was all 18 holes.
"So it was a progress. Whether it's the beginning or end, I don't know, but I'm just really excited about this off-season. I haven't been that way in a while."
McDowell, for one, thinks Woods will be back to form soon.
"I think he'll be back winning golf tournaments in 2011, he said. "I'm in the camp that say golf needs Tiger Woods back.
"Obviously I was trying to go out there and do my job today, but he'll be back winning tournaments very soon."
The rest of the top ten was largely dominated by the Europeans, with Paul Casey shooting a 69 to hold on to third place on 12-under, while Rory McIlroy went on a birdie blitz down the back nine to card 68 for a share of fourth place with Hunter Mahan on 11-under.
Stewart Cink had the best round of the day with a 67 that moved him from a share of 10th to a share of sixth along with Ian Poulter, who moved up two places with a 69.
Luke Donald dropped to eighth after a disappointing 74, his afternoon marred by a double bogey on the par-five 16th.