Glen Abbey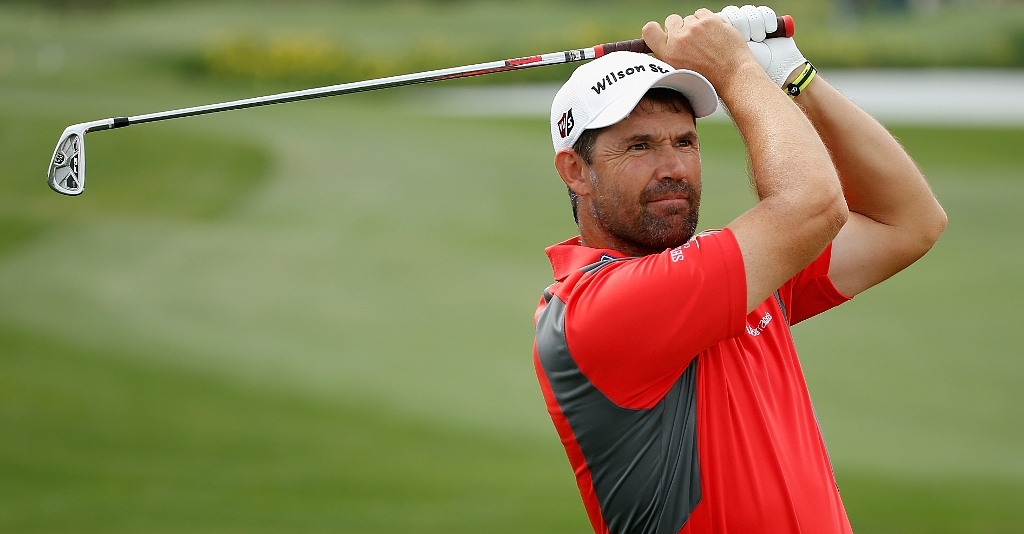 Glen Abbey, where this week's Canadian Open is to be played, is the home of one of Canada's most famous courses.
Glen Abbey Golf Club, where this week's Canadian Open is set to be played for the 25th time, is the home of one of Canada's most famous courses.
Located in Oakville, Ontario, just west of Toronto, it is also the home of the Royal Canadian Golf Association and the Canadian Golf Hall of Fame
Designed by Jack Nicklaus and opened in 1976, it won't easily be forgotten for it was here on the 18th hole that Tiger Woods hit a six-iron 218-yards from a fairway bunker at the turn of the Century to set up the birdie that clinched the
Canadian Open and came to be known as "The Shot of 2000"
Indeed the shot is generally regarded as one of the most spectacular, both of Woods' career, and in recent PGA history.
The course is open to anyone wishing to retrace Tiger's historic steps or challenge Jack Nicklaus' first solo design.
This heavily forested parkland course is 7,112 yards long off the Black, championship tees and has a slope of 140
It is held in high esteem by Tour players who certainly don't see it as a pushover, but, surprisingly, is much more accommodating and enjoyable for the average club golfer off the shorter tees.
You can free wheel with the driver on its receptive fairways, but the greens are devilishly undulating and protected by steep bunkers.
Nine-minute tee-time intervals help keep play moving along on any normal day, and the maintenance is immaculate.
A distinguishing feature of the Glen Abbey course are the "Valley Holes", numbered 11 to 15.
On the 11th, a par 4, players tee off a cliff to a fairway that is approximately 60 feet below on the valley floor.
The approach shot must clear Sixteen Mile Creek to reach the green. Holes 12, 13 and 14 all use Sixteen Mile Creek as a hazard of one form or another.
Number 15 is a short par 3 with a sharply-sloping green, after which players climb out of the valley to the 16th hole.
TOUR THE COURSE
You can do a hole-by-hole tour of the course by clicking here
OTHER FACILITIES:
Glen Abbey's spectacular clubhouse includes:
– The Gallery Bistro & Grill and a variety of beautiful banquet, meeting and seminar rooms
– A well-stocked pro shop were golf cars and clubs can be hired
– Immaculate locker rooms
– A practice range that is open to the public, offering both turf and mat tee boxes as well as a domed indoor practice area to cater for the golfer who wants to practice when the weather gets bad.
– A ClubLink Academy that offers you a number of programs and clinics to choose from. You can have private lessons or take lessons with groups of 18 with 3 instructors. The ClubLink Academy is the premier golf instruction academy in Canada, offering first class instruction using the latest in technology and teaching methods.
RATES
PUBLIC GREEN FEES
Season's Opening – May 24
Regular – $120; Twilight – $90
May 25 – Oct. 8
Regular – $235; Opportunity – $160; Twilight – $120
Oct. 9 – Oct. 28
Regular – $160; Opportunity – $135; Twilight – $100
Oct. 29 to season's close
Regular – $120; Twilight – $90
Golf Cars $18 (regular) and $12 (twilight)
GUEST FEES:
Season's Opening to May 24 and Oct. 28 to season's close:
Regular N/A; Opportunity $100; Twilight $78; Junior $75
May 4 to May 24 and Oct. 8 to Oct. 27:
Regular $135; Opportunity $105; Twilight $88; Junior $75
May 25 to Oct. 7:
Regular $165; Oppotunity $135 Twilight $98 Junior $75
NOTE:
– Regular = from opening time to Twilight
– Opportunity = Saturday, Sundays and holidays from 1 p.m. until Twilight
= Twilight = after 4 p.m. daily, after 3 p.m. from Aug. 26.
CONTACT DETAILS
Address: 1333 Dorval Drive, Oakville, ON L6J 4Z3, Canada
Phone: (905)844-1800
Fax: (905)844-2035