GET SET FOR ANOTHER TIGER FEAT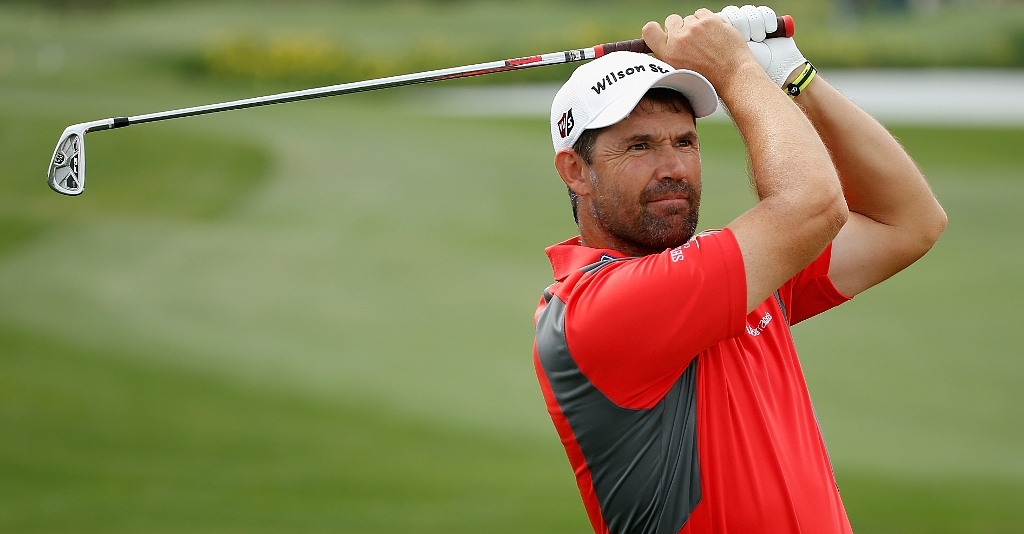 Mark Roe names the players to look out for at the US Open, but expects a familiar face to emerge on top at Torrey Pines this week.
Sky Sports pundit Mark Roe gives us his US Open memories, and looks ahead to this weeks's event at Torrey Pines
I qualified to play in the 1995 event and it was such a thrill to be playing in my first US Open. I was even more delighted to get there and find a Shinnecock Hills course which was almost European in its make-up and was probably set up fairer than it usually is for the US Open.
I loved being there, but as the week went on I realised my game was in shape and while I never had a realistic chance of winning, I was lurking around the top 10 throughout.
I was in control of my game and my emotions and wound up finishing in 13th place – the highest-placed European player – and that was hugely exciting.
At that time, the top 15 got an invitation to the US Masters and I walked away with a nice big cheque in my back pocket, knowing that I'd booked my place at Augusta for the first time. I remember the invitation arrived on the following Christmas Eve, which was another big thrill.
So from personal experience I can say that this is a magnificent, historic tournament.
I'm not a huge fan of the way they've set up the Torrey Pines course. I don't enjoy seeing the best players in the world winning at five over par and although they've tried to make adjustments to make things easier this year, I'm not sure they'll achieve it.
Torrey Pines runs at 7,607 yards for a par-71 with greens at 13.5 on the Stimpmetre and three-inch rough around them. I don't see how it's going to be any easier for the players.
The organisers say they've widened the fairways a little bit to between 29 and 34 yards wide, but you're still right on the top of a hill and if the weather's inclement than I think you're going to see the best players in the world shooting 78s again.
If we get four calm days then maybe the organisers will look like they've been justified in making those changes, but as soon as the wind gets up – and invariably I think it will play a part – then I think it could get silly again.
THE USGA have taken the step this year of pairing the top three players in the world in the same group.
Personally I'm not a fan of that idea at all. I'm a great traditionalist and I feel a major championship should be grouped on a draw basis.
Admittedly there will be a block of star players that you want to put into a particular area of the draw – either early or late on each of the days – for television, but I think you still have to chuck them in the hat and draw them out.
Logistically this new idea could be a nightmare for the crowds with so many people trying to watch one group at the same time and I just don't think they should be hand-picked.
What's next? Looking at the long-range weather forecast to make sure the best players get the best conditions as well?
The game of golf has always had that luck of the draw element, which has been part of its charm, part of its tradition and part of its great success.
To win the US Open you have to be a great driver of a golf ball. Furthermore, when you're chipping out of three-inch rough onto those greens you need great feel and imagination as well.
Of course, you can never look past Tiger Woods. Even though he's been out for the best part of eight weeks, he'll be ready and mentally prepared for a tournament that he's aching to win.
He wants another major under his belt and historically this has been his weakest of the four. He's had two victories, the last one coming back in 2002, so there could be a chance for somebody else to shine if he has a bad week.
The reason people will be tipping Tiger is because he's won six times around Torrey Pines already, but another guy that plays the course well is Phil Mickelson.
He's won three times there and his swing's improving all the time. His Achilles heel at the US Open has always been his driving, but he's straightening that out and if he stays on top of it this week, then he'll be a massive threat.
Jim Furyk's having a good year too. He's got a good short game, he's a straight driver of a golf ball and he's another guy that could contend.
We certainly have a strong British hope in the shape of Lee Westwood.
For me he's one of the best – if not the best – drivers of a golf ball in the world, combining length with accuracy. That's what you need to win the US Open.
His weakness in the past has been his short game and I've been working on that with him and it's improving all the time. He's a prolific winner at Tour level, but I would feel a massive sense of achievement if I could take him to a major championship because his short game had improved so much.
There's also a group consisting of Luke Donald, Ian Poulter and Paul Casey and that will be great to watch.
Poulter can always surprise you because he absolutely loves the big stage. He has got a very solid major championship record and is one of the few players to have made the cut in all four in recent years.
Meanwhile, Casey absolutely dumfounds me because he has all the talent in the world; he's hugely long and has every shot you could want. He shot an unimaginable 66 at Oakmont, so he has the capacity to take even a course like Torrey Pines apart.
He should have contended more strongly on the final day at the Masters and when he gets a bit more consistency – perhaps on the greens – then Casey should win a major.
Colin Montgomerie will be there again having finished as runner-up three times in the past. He really should have won a major and the US Open is the one that everybody feels he should have won because he hits the ball so straight and with such good control.
But I don't think his putting is up to the task right now. It would be a fairy story if he could do it and I'd be jumping up and down with delight if it happened, but I just feel he's too inconsistent on the greens these days.
Personally, I shall be looking out for Ross Fisher and Ross McGowan.
I'm working with both of them on their short games and I couldn't be more pleased to see both of them going to the US Open for the first time.
It was almost irony to see them playing together in the qualifiers at Walton Heath and I was thrilled to speak to them after they both made it. I told them both to go and enjoy what will be one of the most fun experiences of their lives.
I've worked with McGowan on hitting shots out of really thick rough, so hopefully that will prepare him for what he'll face at the US Open.
Another guy to look out for is Boo Weekley. I love his attitude to life because golf is not the most important thing to him – he'd rather go hunting, fishing and shooting because that's what he loves doing.
He's said many times in interviews that once he makes enough money to buy himself a ranch and disappear into the sunset then he'll do it.
That would be a loss for the game because he's a really gifted ball-striker. I watched him at the World Cup when he challenged Monty and