Germany's Gal leads in Rochester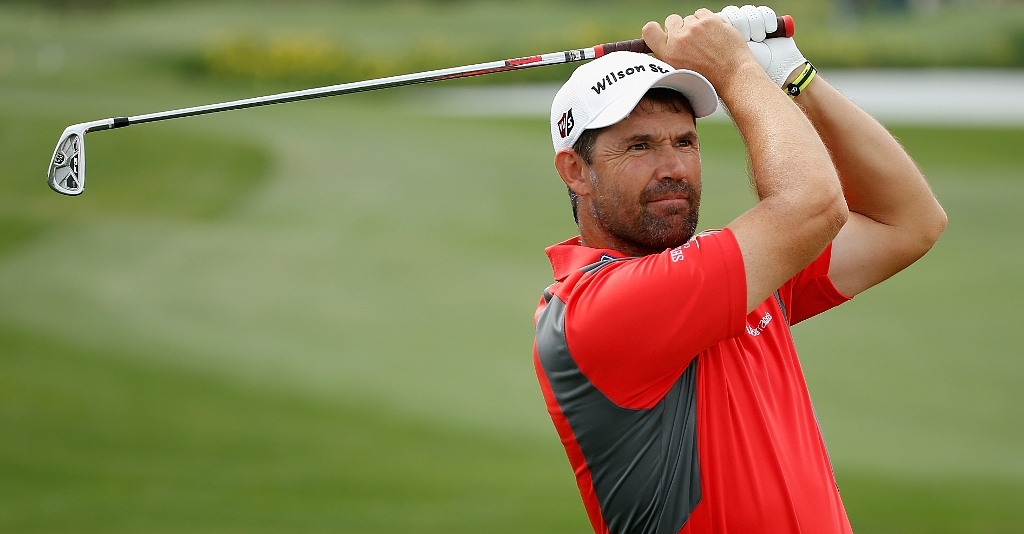 On a stormy day when Tiger Woods' niece Cheynne made her professional debut, Germany's Sandra Gal grabbed the spotlight.
On a stormy day when Tiger Woods' niece Cheynne made her professional debut, Germany's Sandra Gal grabbed the spotlight at the Wegman's LPGA championship in Rochester.
Gal kept herself calm and relaxed by playing a game of chess during a storm delay and came back to shoot a blistering 8-under 64 for a one-stroke lead over top Korean campaigner Jiyai Shin before darkness suspended the first-round play.
Earlier, an afternoon storm that brought hail, lightning and torrential rain, had delayed the tournament for three hours at the Locust Hill Country Club in Rochester with the kock-on result that poor light then ended play with 30 players still on the course.
At that stage Becky Lucidi was in third place at 6-under after 15 holes and Kristy McPherson and Michele Redman were tied for fourth place with 5-under 67s.
Diana D'Alessio, Morgan Pressel, Brandi Jackson, Haeji Kang and Stacy Lewis, who three-putted from 7 feet on the last, were tied for sixth at 68 and Michelle Wie was among a dozen players at 3-under.
The 18-year-old Cheyenne Woods, playing on a sponsor's exemption, posted a 75 in her first professional round but remained confident she would up her anti on Friday.
"I gotta prove myself out here," she said with a smile amazingly similar to her famous uncle's.
"So tomorrow I'll have to come back out and do a little better. My goal is to make the cut."
Someone not likely to do that is defending champion Ji Eun-hee who had a horrendous day, bogeying nine of the first 14 holes for an 8-over 80.
Gal, a 24-year-old in her second year on the LPGA Tour, closed her career-best round with a birdie at the last to get on track to her best finish since her tie for fifth at last month's Corning Classic.
"This year I think I'm improving every month and, yeah, it's along way up there," Gal said.
"Sometimes it doesn't go quick and you got to take one step at a time."
Before the storm delay, Gal rattled up five consecutive birdies and then, after playing chess with her caddie, came back with three more birdies on her final 11 holes.
"At first I thought, it's a pity we're stopping. But then I said, come on, it's just a new start, a fresh round. Let's see how low we can go."
Shin, who picked up her first LPGA victory this season at the HSBC Women's Champions in Singapore in March and was runner-to Karrie Webb in the J Golf LPGA International three weeks later, meanwhile, also found herself in birdie country on the back nine. Her tally here was four.
"I just felt really confident because my putter was very good today," she said
ALL THE FIRST ROUND SCORES
(USA unless stated, par 72):
Note: First round has been suspended due to darkness play will resume on Friday at 7.00am. 30 players are still to finish there first round.
64 Sandra Gal (Ger)
65 Ji-Yai Shin (Kor)
67 Kristy McPherson, Michele Redman
68 Morgan Pressel, Haeji Kang (Kor), Brandi Jackson, Diana D'Alessio, Stacy Lewis
69 Mika Miyazato (Jpn), Jennifer Rosales (Phi), Karen Stupples (Eng), Amy Yang, Reilley Rankin, Helen Alfredsson (Swe), Mindy Kim, Michelle Wie, Ji-Young Oh (Kor), Na Yeon Choi (Kor), Se Ri Pak (Kor)
70 Minea Blomqvist (Fin), Laura Diaz, Brittany Lincicome, Anna Grzebien, Wendy Ward, Pat Hurst, Amanda Blumenherst, Hye Jung Choi (Kor)
71 Lindsey Wright (Aus), Taylor Leon, Stacy Prammanasudh, Sun Young Yoo (Kor), Irene Cho, In Kyung Kim (Kor), Heather Bowie young, Aree Song (Kor), Natalie Gulbis, Becky Morgan (Wal), Meaghan Francella, Allison Hanna-Williams, Nicole Castrale, Katherine Hull (Aus), Hee Young Park (Kor)
72 Karrie Webb (Aus), Meena Lee (Kor), Louise Stahle (Swe), Katie Futcher, Russy Gulyanamitta (Tha), Candie Kung (Tai), Ai Miyazato (Jpn), Jin young Pak (Kor), Jimin Jeong, Anna Nordqvist (Swe), Meg Mallon, Audra Burks, Karin Sjodin (Swe), Allison Fouch
73 Brittany Lang, Leta Lindley, Jee Young Lee (Kor), Michelle Ellis, Marisa Baena, Ya-Ni Tseng (Tai), Rachel Hetherington (Aus), Jimin Kang (Kor), Ashleigh Simon (Rsa), Soo-Yun Kang (Kor), Giulia Sergas (Ita), Brandie Burton, Lorie Kane (Can), Paula Creamer, Jane Park, Momoko Ueda (Jpn), Lisa Strom (Gb), Amy Hung (Tha)
74 Vicky Hurst, Silvia Cavalleri (Ita), Mi-Hyun Kim (Kor), Johanna Mundy (Eng), Young Kim (Kor), Eva Dahllof (Swe), In-Bee Park (Kor), Kyeong Bae (Kor)
75 Jeanne Cho-Hunicke, Cheyenne Woods, Jill McGill, Cristie Kerr, Hee-Won Han (Kor), Christina Kim, Becky Iverson, Karine Icher (Fra), Carolina Llano, Teresa Lu (Tai), Mikaela Parmlid (Swe), Hwa seon Lee (Kor), Jeong Jang (Kor)
76 Louise Friberg (Swe), Eunjung Yi (Kor), Birdie Kim (Kor), Leah Wigger, Dorothy Delasin, Julieta Granada (Par)
77 Cindy Rarick, Jamie Hullett, Song-Hee Kim (Kor), Moira Dunn, Meredith Duncan, Marcy Hart
78 Jackie Gallagher-Smith
80 Eun Hee Ji (Kor), Sarah-jane Smith (Aus), Charlotte Mayorkas
81 Sung Ah Yim (Kor), Mollie Fankhauser