GEL PUTTERS PUT A MAN ON TOUR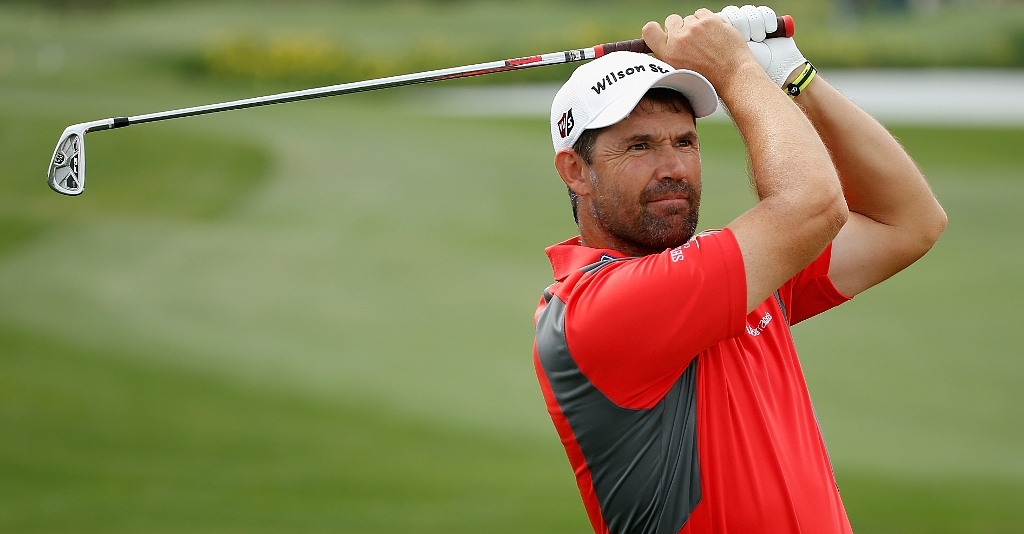 Up and coming GEL Golf has appointed Duncan Bagshaw as its European Tour representative and given him a special task.
Up and coming GEL Golf has appointed Duncan Bagshaw as its European Tour representative and given him a special task.
His job? To see to it that GEL Putters are always available to any player on Tour who may wish to test them
Prior to taking up this role, Bagshaw spent a week with renowned putting coach and sports bio mechanist, Dr Paul Hurrion, who designed the GEL Paul Hurrion Signature Range of putters in conjunction with GEL earlier this year.
The range was launched at the PGA Golf Show in Orlando in January and, more recently, at the London Golf Show in April.
"I am delighted with my appointment as GEL's official representative on the European Tour and look forward to introducing the Tour pros to what I believe is the best putter on the market; it performs well and looks great to boot," said Bagshaw, who once boasted a handicap of plus one.
"The innovative groove and insert technology GEL uses in its putters ensures instant forward roll on the golf ball, reducing the unwelcome effects of skidding and giving a truer roll to putts, whilst the substantial aluminum insert increases the size of the sweet spot and enhances feel."
The appointment of Bagshaw, who will be on duty at this week's Scandinavian Masters in Sweden, means that GEL Golf now has representation on five professional Tours, namely The European, Canadian, Asian, Japanese and China Tours.
Back in September 2007, GEL appointed Caesar Bayliss as a full-time representative on the Asian Tour, which very soon produced results; American Bryan Saltus won the Johnnie Walker Cambodian Open in December having exchanged his regular putter for a GEL Putter.
GEL is now the number three brand in putters on the Asian Tour.
In May this year, GEL celebrated its second tour win when Taiwan's Hsu Mong-nam claimed victory at the Omega China Tour's Shanghai Championship.
In the very same week, GEL became the top brand of putter on the China Tour.
"At the European Open, my first event working with GEL, we received a great deal of interest from numerous pros and one player actually used our putter during the tournament – a great start as far as I am concerned," enthused Bagshaw.
"I am confident that we can match the success the brand has experienced on the Asian and China Tours, and I am already looking forward to a GEL Putter securing our first European Tour title."
Bagshaw has always been involved with golf and first picked up a golf club at the tender age of three. He went on to captain the Golf Team at Sheffield Hallam University where he studied Sports Science and later completed a work placement in the golf operations department at Gleneagles.
NOTE: The GEL Paul Hurrion Signature Range incorporates the very latest in groove and insert technology and reflects over 10 years of study and research by Hurrion into the art and science of putting. Meanwhile on The European Tour, Hurrion is fast becoming one of the most respected putting gurus around and currently coaches a number of European Tour and Ryder Cup stars.