GEL PUTTERS CLAIM FIRST TITLE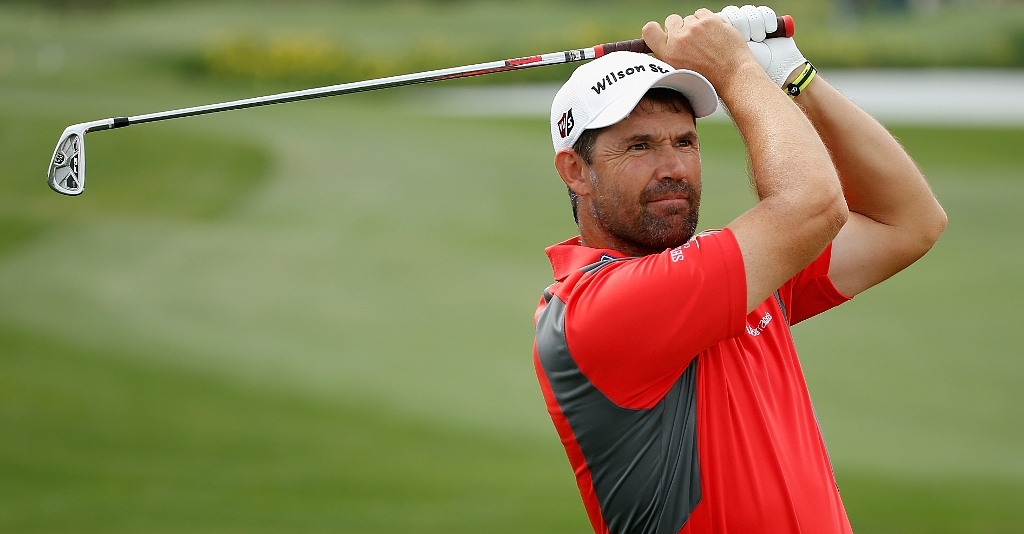 One of the first things Bryan Saltus did after winning the Johnnie Walker Cambodian Open was to heap praise on his new GEL Groove Putter.
One of the first things American Bryan Saltus did after winning the US$300,000 Johnnie Walker Cambodian Open on Sunday was to heap praise on his new GEL Groove Putter.
"My putting has been the winning formula this week. I had a good start with three birdies and my confidence carried on after that," said a thrilled Saltus, who uses the GEL Topaz Putter.
Saltus, a regular on the Asian Tour since 2004, secured the tournament with an impressive 17-under par 271 that comprised rounds of 66, 67, 71 and 67 on his way to beating Australia's Adam Groom by three shots.
In all, Saltus needed just 114 putts over the four rounds of the tournament thanks to his flat stick which he used for the first time in Cambodia after missing the cut in Vietnam last week and throwing his old putter into a lake.
His 114-putt total included 31 single putt greens, forty two-putt greens and a just one three-putt.
Asian Tour statistics show that Salts' putting average prior to Cambodia had been 30.4 per round but using his GEL Putter last week, he reduced that to 28.5 putts per round.
"I heartily congratulate Bryan and am delighted that one of our GEL putters has made a positive contribution to securing his victory here today. It is GEL's maiden tour win and we look forward to many more," said Alec Pettigrew, managing director of Hong Kong-based GEL Golf.
"We have huge belief in our product as we know that Groove Technology really does work and Bryan's victory in Cambodia should go a long way to exposing to the world the benefits of our technology.
"Independent testing on our GEL putters, which have horizontal, precision-cut aluminum grooves, has proved that our technology produces greater grip on the ball, so reducing skid and creating more topspin at the moment of impact to keep the ball rolling more truly. The result? Good putts are rewarded by ending up in the bottom of the cup and this is what Bryan found this week."
Bio mechanical testing by Quintic in January produced hard evidence that GEL putters outperform a number of leading competitive brands on the market.
Launched earlier this year, the innovative GEL Groove Putters have already met with a fair amount of success on the Asian Tour.
In November's Hana Bank Vietnam Masters over the Hanoi Phoenix Golf Resort a record 13 players in the field placed their confidence in a GEL putter and three were rewarded with a top-10 finish.
American Anthony Kang had his third top ten in eight events when he clinched fourth spot in Vietnam, catapulting himself up the Asian Order of Merit list and earned more than US$140,000 in prize money.
Alongside him Australia's David Gleeson, who made his Open Championship debut at Carnoustie in July using a GEL Ruby Putter, has since enjoyed a return to form and regained his Asian Tour card for 2008.
GEL putters are all built from 431 stainless steel with a Black Nickel finish. They all have an aluminum putter face insert, which is softer and more responsive than the stainless steel face inserts of other groove putters.
Of the six models (Jade, Emerald, Opal, Diamond, Topaz and Ruby) in the GEL range, two putters come in ladies specifications and three in left-handed specifications.
Tour professionals were widely consulted during the design process and it has resulted in GEL putters having larger, heavier and more balanced heads to encourage an even smoother and more rhythmical putting stroke.
GEL putters retail at around £100 in the UK and Ireland.