GEL launch new putters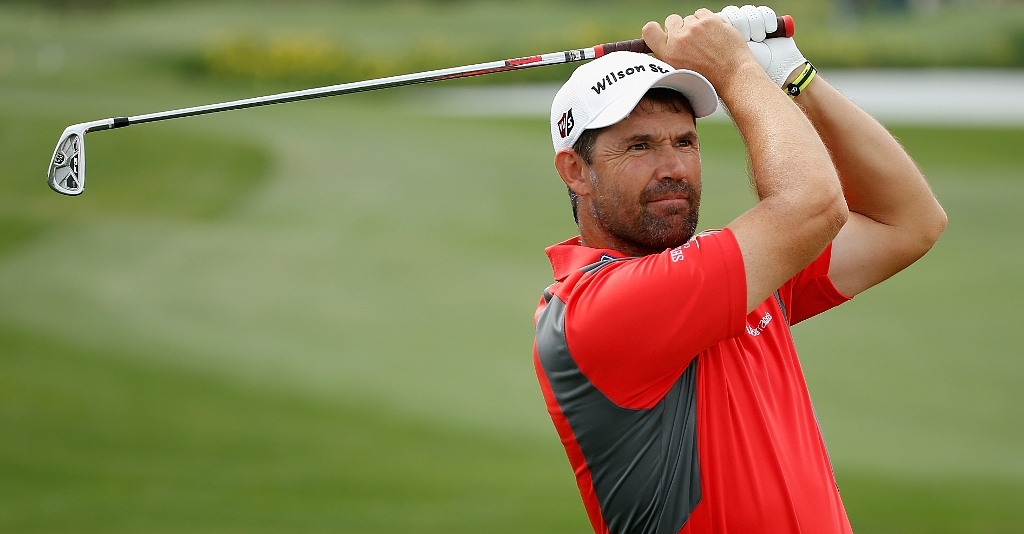 Following a successful 2008, GEL has added four new putters to its 2009 Paul Hurrion Signature Range.
Following another successful year in 2008, GEL has added four new 2009 models – the Ora, the Pondera, the Vicis and the Quasso – to its Paul Hurrion Signature Putting Range.
Co-designed by GEL Golf and putting master Dr Paul Hurrion, the innovative putters are now available in the UK through GEL distributor, Assay Golf, through selected golf shops and via the internet at www.GELGolf.co.uk.
The Putters are all offered at a recommended retail price of £185.
In an industry first, the GEL Paul Hurrion Signature Range comes equipped with a GEL True Temper Dynamic Gold S400 iron shaft – rather than a standard putter shaft – that enables the golfer to experience increased feel and improved pace control.
The innovative shaft has allowed Hurrion to reposition weight around the perimeter of the putter head using a unique, inline weighting system with tungsten concealed in the putter head which in turn leads to a more rhythmic stroke, better response and high moment of inertia (MOI) for a truer roll.
As with his first four models, Hurrion's new line features the multi-layer, horizontal grooves developed by GEL Golf that are milled at a precise angle onto a soft aluminum insert.
The combination of these new technologies creates instant forward roll of the golf ball, reducing the effect of skidding and providing a straighter roll off the ball immediately after it has been struck.
Tests prove that the roll of a golf ball immediately after it has been struck is the most crucial element in directing the ball towards the intended target illustrating clearly why groove putters outperform all others on the market.
"We're very excited to be releasing additional models to our already-successful line of GEL putters," said Alec Pettigrew, Managing Director of Groove Equipment Ltd.
"With Paul's expertise in putting and sports biomechanics, GEL has truly delivered a putter for golfers of all abilities."
Hurrion brings with him over 10 years of research and development in sports biomechanics and is now recognized as one of the top putting coaches on The European Tour.
Amongst others, he currently coaches three-time major winner Padraig Harrington, Rory McIlroy, Lee Westwood and recent LET winner, Becky Brewerton.
"Based on the success of the inaugural GEL Paul Hurrion Signature Range, I have designed four new models to help golfers continue to enjoy the key benefits tour players look for on the greens," says Hurrion.
"A putter designed with horizontal grooves to impart forward roll, peripheral-weighting that maximizes the sweet spot across the putter face and heel-toe weighting to increase the MOI for improved resistance to twisting on off-center hits creates stability at impact in the area of the game that matters most," he concludes.
Specs of the new putters:
ORA ( Edge):
A modified alignment, face-balanced blade with an inline weighting, a 'crank-neck' hosel and full shaft offset. Weight alignment arms create unique weight distribution within the putter face. Three-line alignment system squares the putter face to help focus the putter on the target. Loft 3.0 degrees. Lie 73 degrees. Standard shaft length: 33″ to 35″. 431 stainless steel material. (385gm head weight)
PONDERA (Balance / Equilibrium)
A heel-toe, weighted mallet with a 'crank-neck' hosel and full shaft offset. A single alignment system squares the putter face to help focus the putter to the target. Loft 3.0 degrees. Lie 73 degrees. Standard shaft length: 33″ to 35″. 431 stainless steel material. (360gm head weight)
VICIS (Time)
A heel-toe, weighted modified blade with a 'crank-neck' hosel and full shaft offset. Loft 3.0 degrees. Lie 73 degrees. Standard shaft length: 33″ to 35″. 431 stainless steel material. (365gm head weight)
QUASSO (Break)
A heel-toe, weighted modified blade with a 'crank-neck' hosel and full shaft offset. Loft 3.0 degrees. Lie 73 degrees. Standard shaft length: 33″ to 35″. 431 stainless steel material. (350gm head weight)