GB&I make it six in a row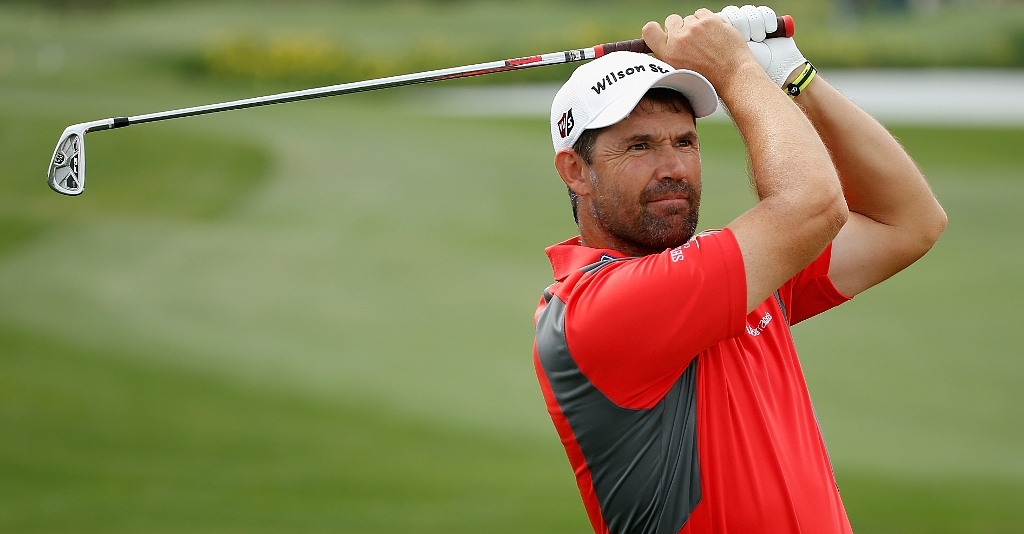 Despite a spirited European fightback, Great Britain & Ireland retained the Vivendi Seve Trophy in Paris on Sunday.
Despite a spirited fightback from Continental Europe, Great Britain & Ireland retained the Vivendi Seve Trophy at St-Nom-La-Bretèche in Paris on Sunday.
Trailing by 11½ – 6½ overnight, captain Jean van de Velde's men looked at one stage to be orchestrating an incredible turnaround after winning the first five of 10 singles matches on the day in a row.
After that start, the Europeans had managed to draw level, but a late rally from the GB&I lower order saw the defending champions home as they secured an impressive sixth consecutive victory in the biennial event, eventually winning 15½-12½.
The scorelines is deceptive, however, as the Europeans were still in the contest with as little as an hour to go of Sunday's play, as they refused to lie down despite trailing by a full five points overnight.
Van de velde decided to stack his top order with all his best performing players from the first three days, and it looked to have paid off as they started on their five-victory streak.
Thomas Bjorn started the ball rolling with a 2&1 victory over World No 2 Lee Westwood.
The match was a tight one, though the Englishman found himself ahead in the early exchanges. But when he found the trees on the 11th, Bjorn pulled back level and then holed a 30-foot putt on the 14th to take a lead he would not again surrender.
"Lee came out this morning and was sensational the first few holes," said Björn.
"It was just a case of hanging on and hanging on, but a couple of mistakes let me back in. I played some nice stuff near the end but it was a hard-fought battle."
Bjorn's compatriot Anders Hansen was next, completing a tough one up win over an in-form Simon Dyson.
Dyson was almost unstoppable over the first three days, winning three and a half points out of four, but he went three down after seven against Hansen, a deficit that proved just a little too much to overcome. He managed to pull it back over the next few holes, but Hansen struck a decisive blow again on the 14th, a 30-footer for birdie. Hansen won the 16th and the 17th to make the last hole more interesting, but Hansen sunk another 25-footer to seal the deal.
Then came Francesco Molinari, who comprehesively beat Jamie Donaldson 4&3, before Alex Noren triumphed over Robert Rock by the same margin.
Things didn't go much better for GB&I in the next match between Darren Clarke and his Ryder Cup partner Miguel Angel Jimenez, as the Spaniard took advantage of an out of sorts Open champion to secure the match 4&2.
At that stage, things could hardly have been more perfectly set up, with both teams on 11½ points and needing three more to seal the victory.
The match between Dave Horsey and Nicolas Colsaerts did little to help sort matters out, as Colsaerts fought back from two down over the closing holes to snatch a half, but then rookie Scott Jamieson finally secured GB&I their first victory of the day, grinding out an impressive one up win over Pablo Larrazabal.
It set the ball rolling for the defending champions, as two more points would soon follow, both of them hard-fought one up victories – Ian Poulter came up with the goods against Matteo Manassero, trailing for most of the match before coming back strongly on the back nine by making a vital par save on the 13th, rolling in a 12-footer for a win on the 16th and then producing an incredible chip to the final green to land inside Manassero's ball that lay 12 feet from the hole and sinking the putt for the win.
Only moments later it was all over as Mark Foster guaranteed the half point that GB&I still needed by going one up at the 17th, eventually winning that match to give his side an unassailable lead.
The final match was halved between Ross Fisher and Peter Hanson, bringing the enthralling four-day contest to a close.
GB&I captain Paul McGinley had special praise for Scott Jamieson, whose victory started their turnaround.
"Scott Jamieson's match was huge," McGinley said. "That turned the tide in our favour. I actually focused mostly on Scott's game, I knew how pivotal that match was going to be and he was brilliant.
"I get a huge sense of satisfaction seeing someone like Scott or David Horsey coming though the way they did. Mark Foster as well, it was pivotal that his game stayed one up.
"It worked out well in the end. As much as things went against me, winning only half a point out of the first six, I still was confident we had enough guys in form coming at the end."
For the Continental Europe side, the 11-year wait to end their victory drought in the event will have to wait a bit longer.