GB & I are almost there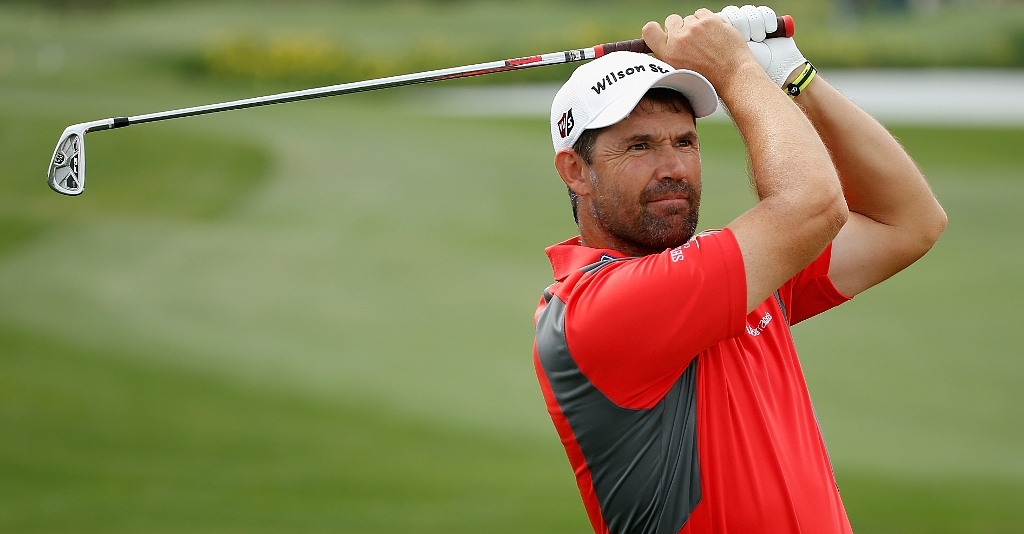 GB & Ireland were close to winning the Vivendi Seve Trophy for the sixth consecutive time after dominating Saturday's play.
Great Britain & Ireland are close to winning the Vivendi Seve Trophy for the sixth consecutive time after dominating Saturday's greensomes and foursomes and taking their lead to 11½-6½.
Indeed, they now need only 3 points from Sunday's 10 singles matches to do it.
Fresh from their 3½-½ win in the mornings greensomes, Paul McGinley's GB&I troops went out in the afternoon and once more proceeded to get on top, this time in the foursomes which they won 2½-1½ to take their lead from 9-5 at lunch time to 11½-6½ after the afternoon's session.
Continental Europe, for whom the Danish duo of Thomas Bjorn and Anders Hansen was the only one of their pairings to win a match on a bleak Saturday, are now in the precarious position of having to win eight of Sunday's 10 singles matches to stop the rampant British and Irish combination from marching on to their six straight triumph.
European have only won this Seve Ballasteros-inspired event once. In 2005, the year in which it was inaugurated
Englishman Simon Dyson maintained his superb form when he partnered Ian Poulter to a 3 & 1 victory in the afternoon foursomes against Spaniard Pablo Larrazabal and Sweden's Alex Noren, having scored a point in the morning greensomes playing alongside Welshman Jamie Donaldson.
World number two Lee Westwood and fellow Englishman David Horsey were rarely troubled by Frenchman Raphael Jacquelin and Belgium's Nicolas Colsaerts as they coasted to a 4 & 3 foursomes victory.
Donaldson is the only other unbeaten player in McGinley's team but the Welshman's missed a four-foot putt on the last that cost him and Englishman Robert Rock a full point, their closing bogey leaving them with only a half a point against the Italian pairing of Francesco Molinari and Matteo Manassero.
"I'm absolutely delighted with our performances today," GB and Ireland captain Paul McGinley told the media afterwards.
"We were really up for it all day, concentrated, focused and we got the job done.
"I'm still erring on the side of caution, though, because the whole job's not done yet."
Van de Velde's only ray of light in the afternoon gloom was a 3 & 2 success of the in-form Bjorn and fellow Dane Anders Hansen over Englishmen Ross Fisher and Mark Foster.
But he hasn't yet conceded defeat.
"I still think it was a lot tighter than it looks," Van de Velde said. "We ran into a bit of a slump and lost momentum and Paul's pairings worked like clockwork.
"But we start fresh tomorrow and you never know."
Earlier, in the morning, Britain and Ireland had taken control of the greensomes with some magnificent putting.
With the greens responding well, 12-footers became commonplace and it took something spectacular to wrench a hole from the opposition.
For instance it took the recently crowned KLM Open champion Dyson's 40-foot stunner on the 14th to break the deadlock against Manassero and Colsaerts and move on to their narrow 2 & 1 victory
Swedes Peter Hanson and Alex Noren included three 30-footers in their repertoire. Englishman David Horsey's brilliant approach to just four feet for British Open partner Darren Clarke to hole out for eagle on the 17th looked to have won it, but Ryder Cuper Hanson made it a half with a 15-footer for birdie on 18.
Bjorn was also on song with the putter but it was not enough to prevent the Dane and French partner Jacquelin going under 2 & 1 to English pairing Poulter and Fisher.
Westwood and tour rookie Scott Jamieson then added to the away team's haul, overcoming Spaniards Miguel-Angel Jimenez and Larrazabal 4 & 3.
With GB & I holding a five-point lead and needing to win three of Sunday's ten singles matches is surely too much of a mountain to climb for Europe, and it is most likely they will now be thinking of merely making the final score line more respectable.