Garrigus hits the front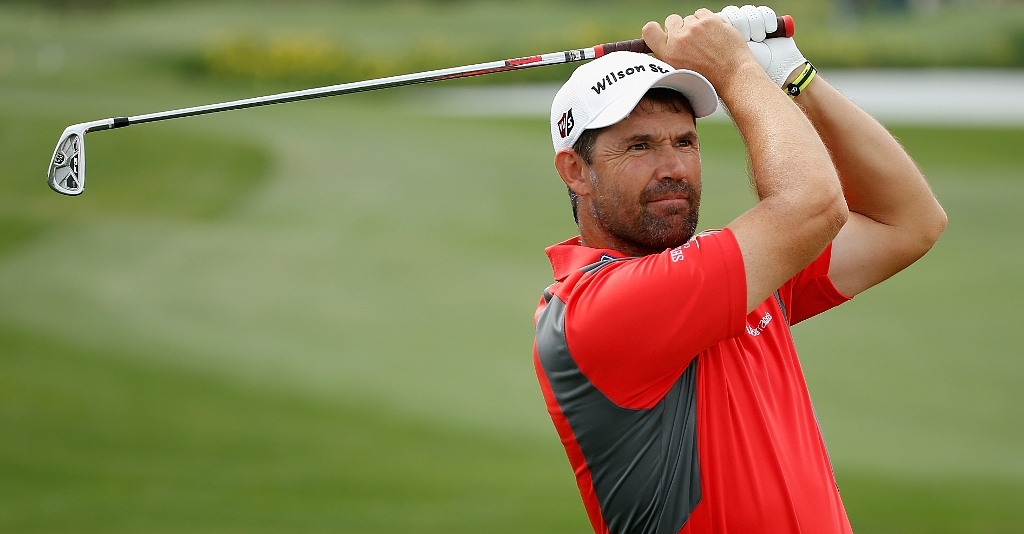 Robert Garrigus carded his second consecutive 64 to take a two-shot lead after the second round of the CIMB Classic.
Robert Garrigus carded his second consecutive 64 to take a two-shot lead after the second round of the CIMB Classic.
Jbe' Kruger of South Africa matched Garrigus' scoring on the day to find himself alone in second on 12-under-par with first round leader Troy Matteson and Greg Chalmers are a further two shots back.
Garrigus fired eight birdies over his closing 12 holes with a lone blemish coming at the last hole which didn't take the shine off a magnificent round.
Kruger produced eight birdies against a lone bogey on another steamy day at the Mines Resort and Golf Club while his playing partner Woods settled for a 67 which left him five shots off the pace in tied fifth position.
Kruger was smiling from ear-to-ear as he rose magnificently to the occasion against the 14-time Major champion Woods.
"It's fun to play with him. I enjoyed every moment, every second. I was nervous at the start and I was still nervous on 18!" said Kruger.
"I think playing with him definitely made me concentrate a bit harder. That is one thing I've been lacking in the last couple of months. So I think I want to play with him every day. Just to shoot anything, level par, anything was a dream. It was pretty cool."
Kruger wasn't fazed playing alongside one of the game's living legends, shooting birdies on two, three, six and eight to turn in 31. He came home with five more birdies but dropped shot at the 12th.
Woods, chasing a fourth victory of the year, again endured a frustrating day on the tricky greens at the Mines Resort but was impressed with what he saw from Kruger.
"I knew a little bit about him, but I hadn't seen him play. Today was the first time I've seen him. He was playing right in front of us yesterday, and he had a seven under with one to go and made a big mistake at 18. But he's playing well. What is he? 12-under-par with a double. So he's playing really, really well," said Woods.
The American superstar, making a return to Malaysia after winning the 1999 World Cup of Golf, battled hard in the heat and humidity to keep alive his hopes of winning in his CIMB Classic debut.
"That's one of the hard things," said Woods. "You have to make birdies out there. You can't just be passive and play to the centre of the greens and stuff. You have to be aggressive. Guys are taking it low.
"It was just one of those days that I didn't make enough birdies. I didn't really have a lot of looks, and then the looks I did have were downhill, cross grain putts and putts that I just couldn't be aggressive with."
Garrigus, a one-time winner on the PGA Tour, reckons the winning score will be more than 20-under par after shooting his second straight 64.
"I feel like I can beat anybody in the world. I've played with Tiger. I've played with Rory (McIlroy) in the Tour Championship. I hit it just as good as those guys. It's just the short game. If I'm putting well and if I keep putting like this on the weekend, it's going to be hard to catch me," said the 34-year-old
"I do have a very high confidence level right now. I had one of the best years of my career. I'm having fun, having a good time with it. A lot of my hard work is paid off and that's nice to see."