Garcia riding on Spain's football joy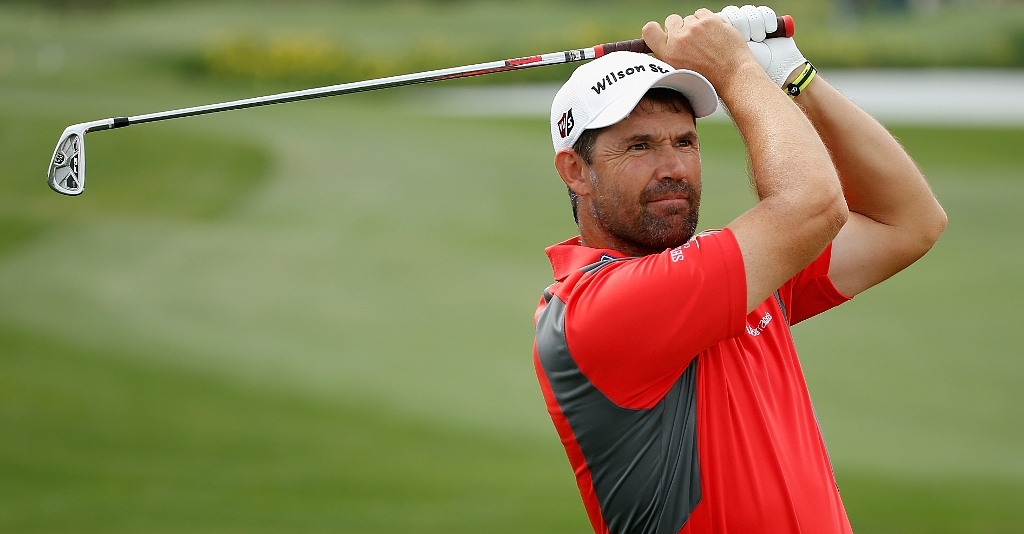 Sergio Garcia smiled and laughed as he posed for photographs in a Spain football shirt at St Andrews.
Sergio Garcia smiled and laughed as he posed for photographs in a Spanish World Cup football shirt at St Andrews.
But now the question is – how long will the happy face last?
Eighteen months ago Garcia was world number two. He even teed off in a tournament with a chance to go to number one.
Now he is ranked 44th and in his last two tournaments in Europe he has not even made the halfway cut. That has never happened to him before as a professional.
An ever-present face in Ryder Cup matches ever since he became the youngest-ever player to make it at 19 in 1999, he is in severe danger of not making this year's side.
But at least the World Cup – and Rafael Nadal's Wimbledon victory – has given him something to shout and scream about.
"I definitely felt we had a good chance," he said. "We had a great team, the confidence was up.
"There's no doubt that losing to Switzerland was a wake-up call, but it made sure we were even more focused.
"Winning The Open would be awesome – the icing on the cake. I'm going to do my best – I love this tournament and the crowds and I'm hoping I can get back into my form.
"The successes we have had definitely helps. You are on a high and happy for your country, but at the end of the day I have to go out there and perform myself."
Asked if a double bogey on the first hole on Thursday would be the golfing equivalent of the defeat to Switzerland in Spain's opening group game, Garcia said: "If I finish with three eagles and win by one that'll be fine."
He is still chasing his first major, of course, three years after losing a play-off to Padraig Harrington at Carnoustie and two years after coming second to the Irishman again at the US PGA.