Garcia looking for breakthrough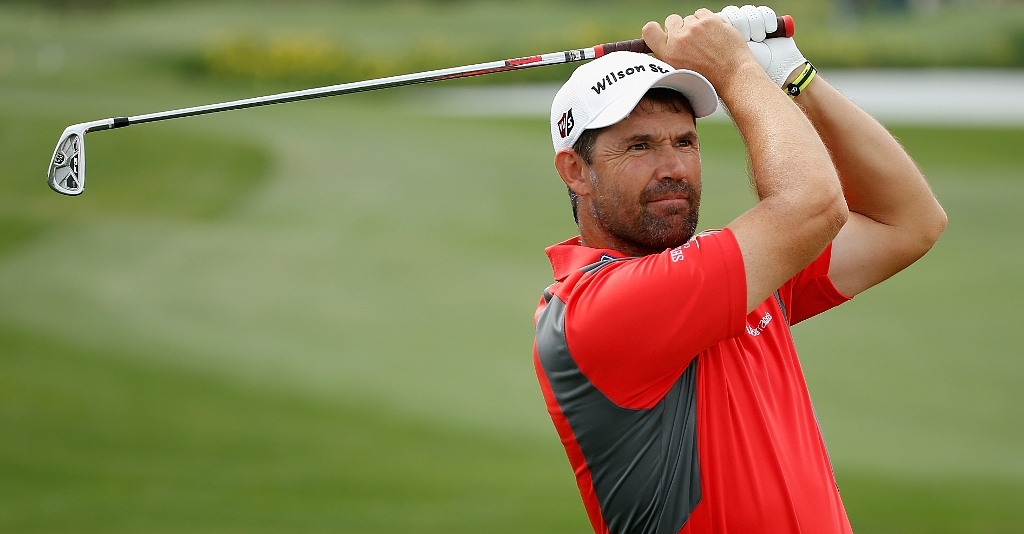 Sergio Garcia insists he has no hang-ups about winning a major ahead of this week's US Open at Bethpage Black.
Sergio Garcia insists he has no hang-ups about winning a major ahead of this week's US Open at Bethpage Black.
Indeed he belives he'll be as focused as ever today (Thursday) when he begins his 40th attempt as a professional to win a major
It is almost 10 years since Garcia grabbed the golfing world's attention by running Tiger Woods close at the 1999 US PGA Championship.
The Spaniard, then 19, finished second at Medinah, the first of his 14 top-10, nine top-five and three runner-up finishes in the majors.
Yet as he prepared to tee off in Thursday's first round of the US Open alongside fellow young pretenders Camilo Villegas and Adam Scott at 6:25pm BST, world number four Garcia insisted there was no mental block about having not made a major victory happen yet.
"That's what I'm here for, to try to win it," Garcia said. "So if I didn't think it was possible I would probably be back at home watching in (his hometown) Borriol or something like that.
"So I'm looking forward to the challenge. That's why we practice. And when we go out there we try our hardest.
"Sometimes it comes out all right, sometimes it doesn't. But we're always trying our best."
Set to turn 30 in January, Garcia reflected on his many near misses, including seven years ago at Bethpage Black when he shot a final-round, four over par 74 in the final group alongside Tiger Woods and fell from second place into a tie for fourth.
"In a way, it's funny, because it feels like I've been here for a long time, but at the same time it feels like time has gone so quickly," Garcia said.
"Like you look back at '99 or 2000 and it feels like it was three years ago, not 10 years ago.
"So it's kind of a funny feeling. But I'm very proud with the way my career has gone.
"I think there's no doubt when you turn pro you hope you can go out there and win every tournament and all those things.
"But realistically I think that I'm proud with what I've done, I think not only on the course but off the course trying to help as many people as possible.
"So I think we always try our hardest. So, yeah, I'm pretty happy."
While Garcia concentrates on ending the major drought, world number two Phil Mickelson will be back at Bethpage Black following his runner-up finish to Woods in 2002, looking to the golf course for a distraction from the pressures of dealing with his wife Amy's imminent treatment for breast cancer.
Mickelson, who turned 39 on Tuesday, returned to action at the St Jude Classic in Memphis last week after a month off to be with his wife following her diagnosis.
While he had to settle for a tie for 59th place following a final-round 75 at TPC Southwind, the two-time 2009 winner said being back in competition felt like something of a sanctuary.
"I did enjoy having a bit of a reprieve, if you will, in getting on a golf course and forcing myself to concentrate on something else," Mickelson said.
"I didn't score the way I would like to. But I hit the ball pretty well. I was pretty pleased with a lot of the shots I hit. I had come to Bethpage on Tuesday (of last week) and knew what type of tee shots I was going to be hitting and tried to make those fit in Memphis and thought I did an okay job.
"I was pleased with that.
"I thought it was a little better performance than I gave in Houston getting ready for the Masters. So that was another plus."
Mickelson, a four-time US Open runner-up, will begin his bid for a first title in the championship alongside South African pair Ernie Els and two-time tournament winner Retief Goosen at 6:36pm BST.
One player not teeing it up at Bethpage today, however, will be Denmark's Soren Kjeldsen, who withdrew last night due to an eye infection and was replaced in the field by American Steven Conway.