Garcia, Cook dominate prize giving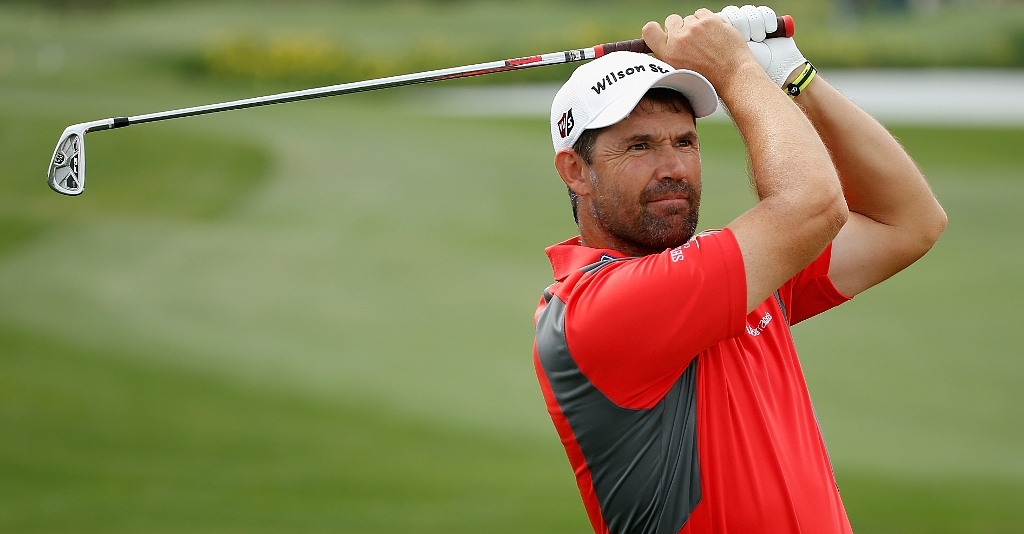 Sinead Kenny enjoyed one of the most memorable moments of her golfing career at The Links at Fancourt on Sunday.
Irish businesswoman Sinead Kenny enjoyed one of the most memorable moments of her golfing career when she finally claimed victory at the 11th Gary Player Invitational, presented by Coca-Cola, at The Links at Fancourt Golf Estate in South Africa on Sunday.
The 15-handicapper, a regular competitor in this charity tournament, finished second last year and vowed she would return to win.
She did.
On an overcast afternoon on The Links, Kenny combined with former football star Dwight Yorke and high profile professional golfers Sergio Garcia and John Cook to win the fourball alliance competition by three strokes on 27 under par.
"I think the difference this year was that I just had so much fun out there," said Kenny. "Being with these ultimate professionals makes all the difference to your own game."
Kenny was also delighted to hear that the tournament raised in excess of R5 million for charity through the participating business leaders, the live and silent auctions and various donations.
"As always it's been such an amazing experience to be part of this. It's a wonderful privilege to contribute to Gary's charities," added Kenny.
As her amateur partner, Yorke was equally thrilled to claim a victory on his debut in this event.
"I'm absolutely over the moon. These are things you dream of. I've played Premiership football and golf is now the next step in my career and the next challenge for me to master. So to have the opportunity to play with someone like Sergio Garcia and John Cook was fantastic."
Kenny and Yorke had to fight off a strong charge from the team of Alex Maditsi, the Country Manager of Coca-Cola East and Central Africa, his amateur partner DJ Thomas Msengama and South African ptrofessionals Bertus Smit and Darren Fichardt , who finished second on 24 under par.
It was very exciting," said Yorke. "My game wasn't that great off the tee. But you can watch and learn so much from these pros. So I'll go away knowing what I need to work on if I want to get close to these guys."
In the professional betterball competition, Garcia and Cook triumphed on a score of 14 under, winning by a single stroke from Bertus Smit and Darren Fichardt.
"John really kept us together out there. When I was struggling he made all the necessary birdies," said Garcia.
As the tournament host, Gary Player expressed his thanks for the continued support of business leaders, celebrities and professional golfers in the cause to raise funds for underprivileged children.
"Thank you to everybody who has helped to make a change in so many young peoples' lives. To raise R5 million in these tough economic times is a fantastic achievement," he said.
FINAL ROUND SCORES
Betterball Medal (professionals only):
132 John Cook & Sergio Garcia
133 Bertus Smit & Darren Fichardt
136 Bobby Lincoln & Lindani Ndwandwe
139 Gary Player & Lee-Anne Pace
140 Vincent Tshabalala & George Coetzee; Mark McNulty & Retief Goosen
142 Tony Johnstone & Carly Booth
143 John Bland & Louise Friberg;
Fourball Alliance (best two scores to count)-27 Sinead Kenny, Dwight Yorke, John Cook & Sergio Garcia
-24 Alex Maditsi, Thomas Msengana, Bertus Smit & Darren Fichardt
-23 Alan Campey, Kimberlin Brown, Bobby Lincoln & Lindani Ndwandwe
-17 Jurgen Dorsch, Zinzan Brooke, Mark McNulty & Retief Goosen
-15 Hendrik Riehmer, Sasha Martinengo, Vincent Tshabalala & George Coetzee
-10 Claudia Schoenfeld, Brian Lara, Gary Player & Lee-Anne Pace
-10 Dr Hans Walter-Peters, Shaun Pollock, Tony Johnstone & Carly Booth
-1 Dr Andrew Golding, Lucas Radebe, John Bland & Louise Friberg