Garcia back on top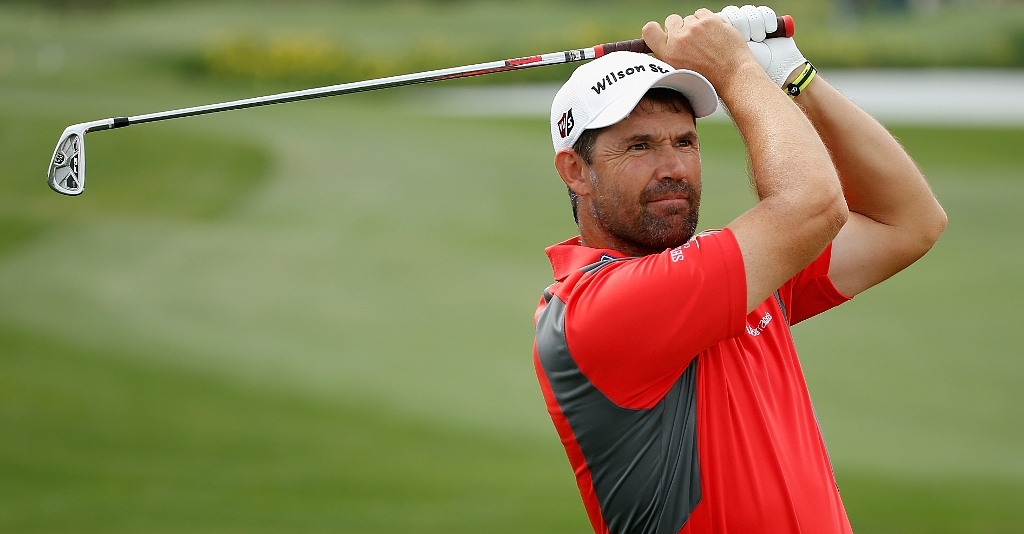 Sergio Garcia carded a second round of 68 to hold a share of the lead on eight-under-par at The Barclays.
Sergio Garcia carded a second round of 68 to hold a share of the lead on eight-under-par at The Barclays.
Garcia, who won last week's Wyndham Championship, is joined by Nick Watney at the top the leaderboard after the American added a 69 to his 65 on Thursday.
While the Spaniard secured his spot in the Ryder Cup last week, it's all a little bit too late for Watney who is unlikely to force his way into the reckoning to be one of Davis Love III's captain's picks.
"If a football team is struggling, they win one game, it's not really a success," he said. "But in golf if you're struggling, you win one tournament, all of a sudden … I don't know how Sergio was playing, but he wins last week and he's right up there again this week. He's climbing the rankings and all that stuff. Golf is funny in that way. Just a couple little things here and there, and all of a sudden you're playing great."
Vijay Singh (67) and Bob Estes (66) are one shot off the pace on seven-under, with a group of four players including Tiger Woods and Rickie Folwer a further shot adrift.
Woods played through the pain barrier, having woken with a stiff back. The former world number one began his day poorly, opening with two birdies, but he recovered well to notch up a 69.
"Must have slept funny on it," Woods said of the injury. "Soft beds at the hotel, and woke up this morning with it stiff. As I warmed up, it got progressively worse, and then you saw what happened on the golf course. It hurt all day.
"It was like a section of movement, so it didn't hurt standing up, it didn't hurt at the bottom of a squat, but it was the somewhere-in-between-there it was going to catch. It would grab just before impact, so you'd kind of expect, it, so I could get through that," he added.
"I'm probably going to sleep on the floor. I do that in Europe all the time, so this is nothing new."
Overnight leader Padraig Harrington plummeted down the standings after carding a disappointing 75 to slip back to three-under. The Irishman never recovered from a poor start that saw him bogey five of his first nine holes, all but ending his hopes of a Ryder Cup berth.
European Ryder Cup captain Jose Maria Olazabal had said that a win at Bethpage may convince him that Harrington should be one of his two captain's picks, but with the three-time major winner's poor season continuing that now appears unlikely.
Even more disappointing in the European contingent were the performances of world number one Rory McIlroy (73) and Luke Donald (74) who have dropped down to even-par.