GARCIA – A STRANGER IN EUROPE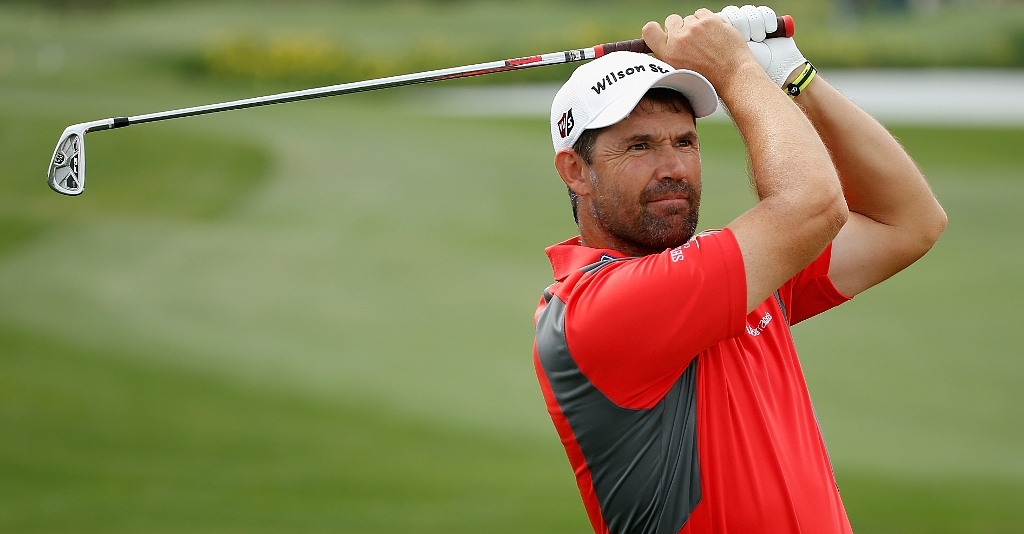 Shock horror. Sergio Garcia is back and actually playing in Europe. Mark Garrod looks at the stayaway problem.
Shock, horror – Sergio Garcia is back and actually playing in Europe again.
That is almost how you would greet an appearance on home soil by Sergio Garcia these days, so rare has it become.
The 27-year-old Spaniard is one of the top attractions at the Barclays Scottish Open starting at Loch Lomond on Thursday and while it will go down as his eighth European Tour event of the season that gives a false impression.
Garcia's first three were in the Middle East and the last four have all been in America – the Accenture world match play in Arizona, the CA world championship in Florida, the Masters at Augusta and the US Open at Oakmont.
The minimum requirement for European Tour membership is 11 tournaments and since next month's Bridgestone world championship in Ohio and the US PGA in Oklahoma count towards that figure this week and next week's Open at Carnoustie could be it for 2007.
To have the world number 12 playing so little on this side of the Atlantic highlights a problem facing the European circuit.
Growing the game in Europe is in everyone's interests, but the task of doing that is made so much harder by the fact that top players no longer have to spend any time in Europe.
Remember, instead of the Scottish Open and the Open, Garcia could choose to complete his 11 with events in Asia, Australasia or South Africa.
There was consternation two weeks ago when Ian Poulter at 31st in the world was the highest-ranked player taking part in the French Open despite it having a prize fund of £2.7million and last week's £2.4million European Open in Ireland attracted just four of last year's Ryder Cup team.
Padraig Harrington was one of them and he commented: "Players are trying to peak for the majors and it's a difficult situation.
"I have sympathy for the sponsors without a doubt. Everything should be about giving back to them – they are the most important thing to the Tour and you want to make sure they get 100% value.
"I can see why they aren't happy about it and it needs to be sorted out – but I don't have the answers."
In France Colin Montgomerie commented on the weakened field: "It's a shame and very, very disappointing.
"This tournament deserves better and I don't know why it should be. This is one of the best courses, if not the best, we play and there's no reason that I see why there should not be a stronger field.
"It's in a good run of events leading up to the Open Championship and it stands on its own."
Garcia has not denied that the British tax system has played its part in reducing his appearances here.
"I can play as much as I want, but it's just how much it costs me," he said last year.
"It's something I've stopped bothering about. I let my lawyers and accountants take care of that, but it's a bit of a shame.
"It keeps not only myself, but a lot of guys from playing there more often. Unfortunately that's the way it is and I can't do much about it."
What Garcia is most concerned about, of course, is not where he is playing, but how well he is playing.
The last time he won was way back in the first week of September 2005, making his barren spell even longer than the one Montgomerie ended on Sunday.
That he remains as high as he does in the world rankings, however, shows that there have been plenty of near-misses in that time and he is such a talent – and still so young – that the good times surely have to come again.
There have been no fewer than 18 top 10 finishes from him since the Omega European Masters in Switzerland 22 months ago, including third at last August's US PGA, fifth in the Open at Hoylake, runner-up in the Players Championship in Florida this May, twice second in the Volvo Masters and twice third in world championship events.
That all keeps the bank manager happy, but people expect so much more from someone who has been such a dominant character of every Ryder Cup he has played in since his debut in 1999 at the age of 19.
A debut, of course, that followed his duel with Tiger Woods at the US PGA and, a month before that, his nightmare 89-83 last place at Carnoustie. What he would give to take his revenge there next week.
Montgomerie, winner of the European Open on Sunday, is also at Loch Lomond, but Harrington has opted instead to tune up for the Open Championship in the Irish PGA championship at the European Club close to his Dublin home.
There are no complaints, though, about the strength of the competition in the Scottish Open.
Phil Mickelson, over early for the Open as is his way now, tops a list of seven world top 20 players that also includes Ernie Els, Luke Donald, Retief Goosen, Garcia, US Open champion Angel Cabrera and Trevor Immelman.
Former Open champion Tom Lehman, a winner on the course in 1997, also plays and the tournament sees the first appearance in Europe of new Spanish star Pablo Martin since he turned professional last month.
At the Portuguese Open in April Martin became the first amateur ever to win a European Tour event. And Tour officials must be praying hard that he does not follow quite the same schedule as Garcia.
They need him. They need everybody to do their bit.