Gal soars to 44th in World Rankings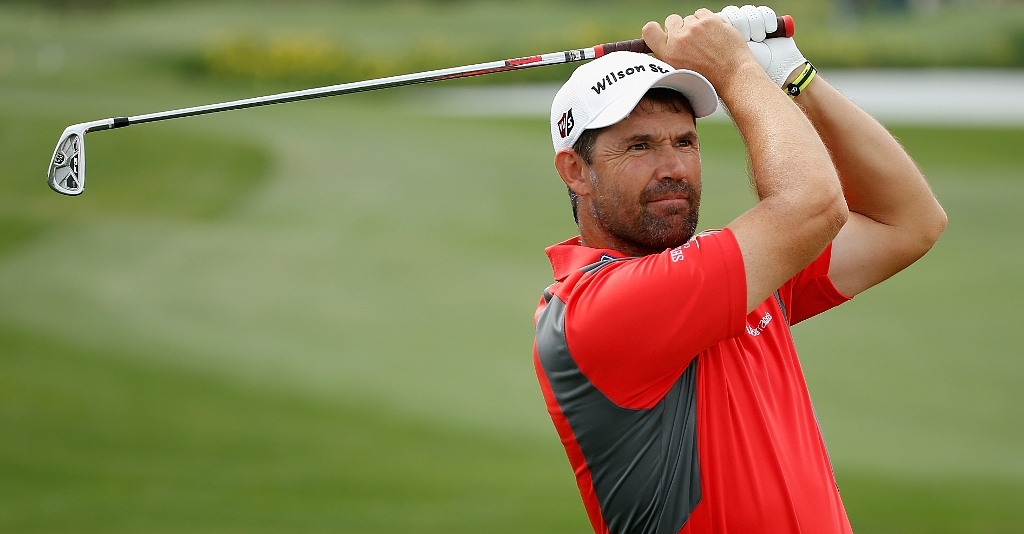 Sandra Gal was relatively unknown when she beat Jiyah Shin in Sunday's Kia Classic – but it's different now.
Not too many people had heard of Sandra Gal when she beat World No 2 Jiyah Shin in Sunday's Kia Classic in Industry City near Los Angles, but it's very different now.
On the strength of that victory the lithe, 6-foot German with the pin-up figure has rocketed from 100th to 44th in the World Rankings, and with her now being the eighth highest ranked European in the World, she is on track to qualify for a place in Europe's Solheim Cup team this year.
Or is she?
There's a snag.
She is not a member of the Ladies European Tour and needs to be to be eligable for the European Solheim squad.
Gal represented German while still at school before moving to the US to play collegiate golf at the University of Florida.
Here she won enough collegiate events to earn All American colours. She also graduated with honours in advertising before opting to go full time as a professional on the LPGA Tour in 2008.
She has been a Florida resident ever since, but in the light of first Tour win on Sunday and her sudden surge into the World's Top 50 it may be time that she starts thinking about the Solheim Cup and looking for ways to earn membership of LET.
In the meantime, Norway's Suzanne Pettersen, at No 5 in the World, heads the list of the eight who would qualify automatically for Team Europe if the team was to be chosen now.
She is followed by Swedes Anna Nordqvist (19th), Maria Hjorth (23rd) and Sophie Gustafson (37th), England's Melissa Reid (42), Spain's Azahara Munoz (43rd) and Beatriz Recari, who, in 49th place, is five places behind Gal (44th) in the rankings.
England's Laura Davies is currently 50th in the world and just outside the eight-strong qualifying bubble, but even if she doesn't move into it on time, you can be sure her experience and strong presence in the team would earn her one of the four captain's picks.
At the top of the rankings, in the meantime, Taipei's Yani Tseng, with four worldwide victories already under her belt this year, remained firmly atop of the World Rankings list this weekend, Shin's second place behind Gal not giving her anything like enough points to move back into the top slot on the Rankings she occupied last year.
Two others who have also held the rank of women's world number one since the retirement of Mexican golfing icon Lorena Ochoa, are also well placed on the rankings list.
American number one Cristie Kerr is in third place behind Shin and Japan's Ai Miyazato is in sixth place behind Pettersen.
In all, 11 of the top 20 ranked players, including the top two, are from Asia, five from the USA, two from Europe and two from Australia.
The World's Top 100 this week are:
1 Yani Tseng TPE 11,23
2 Jiyai Shin KOR 9.93
3 Cristie Kerr USA 9.60
4 Na Yeon Choi KOR 9.35
5 Suzann Pettersen NOR 9.22
6 Ai Miyazato JPN 8.08
7 I.K. Kim KOR 7.79
8 Karrie Webb AUS 7.05
9 Michelle Wie USA 6.62
10 Paula Creamer USA 6.60
11 Inbee Park KOR 6.55
12 Sun Ju Ahn KOR 6.16
13 Song-Hee Kim KOR 5.97
14 Morgan Pressel USA 4.67
15 Sakura Yokomine JPN 4.58
16 Chie Arimura JPN 4.48
17 Mi-Jeong Jeon KOR 4.34
18 Brittany Lincicome USA 4.30
19 Anna Nordqvist SWE 4.22
20 Katherine Hull AUS 4.17
21 Mika Miyazato JPN 4.09
22 +1 Amy Yang KOR 3.87
23 -1 Maria Hjorth SWE 3.79
24 +2 Sun Young Yoo KOR 3.70
25 -1 Angela Stanford USA .66
26 -1 Hee Kyung Seo KOR 3.57
27 Yukari Baba JPN 3.49
28 Stacy Lewis USA 3.35
29 Yuri Fudoh JPN 3.32
30 Catriona Matthew SCO 3.24
31 1 Na Ri Kim KOR 3.20
32 Miki Saiki JPN 3.14
33 Bo-Mee Lee KOR 3.10
34 Se-Ri Pak KOR 2.90
35 Nikki Campbell 31 2.82
36 Ji-Hee Lee KOR 2.80
37 Sophie Gustafson SWE 2.80
38 Kristy McPherson USA 2.79
39 Jee Young Lee KOR 2.78
40 Juli Inkster USA 2.75
41 Soo-Jin Yang KOR 2.75
42 Melissa Reid ENG 2.72
43 Azahara Munoz ESP 2.69
44 Sandra Gal DEU 2.67
45 Shinobu Moromizato JPN 2.65
46 So-Yeon Ryu KOR 2.52
47 MJ Hur KOR 2.51
48 Jimin Kang KOR 2.51
49 Beatriz Recari ESP 2.50
50 Laura Davies ENG 2.45
51 Momoko Ueda JPN 2.44
52 Bo Bae Song KOR 2.41
53 Christina Kim USA,2.40
54 Lee-Anne Pace ZAF 2.35
55 Hee Young Park KOR 2.34
56 Young Kim KOR 2.31
57 Brittany Lang USA 2.28
58 Akane Iijima JPN 2.25
59 Karine Icher FRA 2.24
60 Vicky Hurst USA 2.20
61 Akiko Fukushima JPN 2.00
Eun-Hee Ji KOR 1.97
67 Rui Kitada JPN 1.92
68 Shanshan Feng CHN 1.91
69 Meena Lee KOR 1.87
70 Jeong-Eun 5 Lee KOR 1.85
71 Shin-Ae Ahn KOR 1.85
72 Candie Kung TPE 1.84
73 Miho Koga JPN 1.83
74 Hye-Youn Kim KOR 1.82
75 Lindsey Wright AUS 1.82
76 Seon-Hwa Lee KOR 1.81
77 Asako Fujimoto JPN 1.79
78 Mie Nakata JPN 1.75
79 Iben Tinning DNK 1.68
80 Hee-Won Han KOR 46 1.63
81 manda Blumenherst USA 1.63
82 ristie Smith AUS 1.54
83 Na-Ri Lee KOR 1.53
84 Hyun-Ju Shin KOR 1.53
85 Kyeong Bae KOR 1.52
86 Hiromi Mogi JPN 1.52
87 Tamie Durdin AUS 1.48
88 Hiromi Takesue JPN 1.48
89 aren Stupples ENG 1.47
90 Rikako Morita JPN 1.46
91 Gwladys Nocera FRA 1.45
92 Alexis Thompson USA 1.44
93 Amy Hung TPE 1.44
94 Ran Hong KOR i.43
95 Stacy Prammanasudh USA 1.42
96 uko Mitsuka JPN 1.40
97 Jeong Jang KOR 1.35
98 Hyun-Ji Kim 1.35
99 Natalie Gulbis USA 1.31
100 Wendy Ward USA 1.30