Gainey moves three shots clear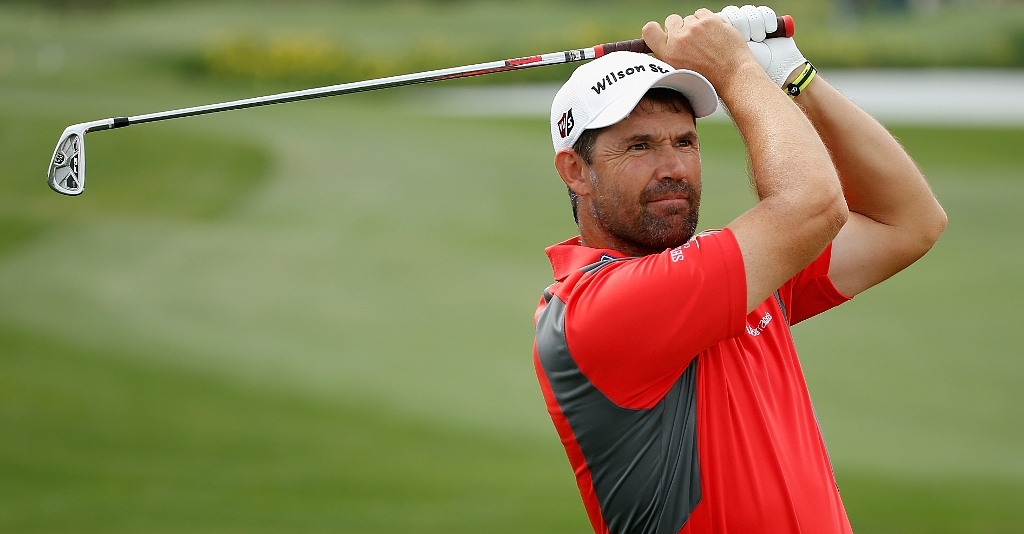 Tommy Gainey kept up the pace with a five-under 65 to move three shots clear at the Wyndham Championship in Greensboro.
American Tommy Gainey kept up the pace with a five-under 65 to move three shots clear at the Wyndham Championship in Greensboro, North Carolina.
Gainey, co-leader after the first round thanks to a superb 63, showed no signs of slowing down in Friday's second round as he took advantage of receptive early scoring conditions at Sedgefield Country Club, carding six birdies and a lone bogey to move clear of a chasing pack that included South African Ernie Els.
Gainey's 12-under 128 total puts him three clear of Els, who entered the event in order to try and qualify for the FedEx Cup play-offs after finding himself just outside the top-125 cut-off point in the standings.
The "Big Easy" appears to have found some form just when he needed it most, and after a second-round 66 he is tied for second place with Australia's Stuart Appleby (67) and Americans Daniel Summerhays (65) and Webb Simpson (65).
It was Gainey leading the pack, however, though he was quick to point out his job was only half done.
"I try to make as many birdies as I possibly can. That's what this game is all about," said Gainey.
"I haven't really accomplished anything in two days. The only thing I've accomplished is I've set myself up in good shape going into the weekend."
Still in search of his first PGA Tour victory, the 36-year-old said that, despite his solid advantage, his round was far from perfect.
I had a good round, but I just got a lot of things to improve on," he said. "I've had a wrist problem since the (Canadian Open) and if you look at my stats, they'll tell you that I haven't hit many fairways since that tournament.
"I've been struggling off the tee and it's pretty much been an ongoing thing with my wrist not feeling 100 percent, but I'm not going to sit here and make any excuses. Everybody out here has to play injured. That's just the way it is."
Els, meanwhile, had a rocky start to his round, bogeying the first hole, but settled after that and did not drop another shot as he picked up six birdies around the course.
At 126th in the FedEX Cup standings, a solid finish alone should be enough to see him make the top-125 cut required to participate in the lucrative four-tournament series that starts with next week's Barclays Classic, but he'll no doubt be hoping to go one better and break through with a first win in what has so far been a disappointing season for the three-time major champion.
Another pack of four lie just one shot behind Els, the Australian and Americans – England's Paul Casey, who himself is rediscovering some lost form and shot a 67, Brazilian Alexandre Rocha (66), South African Retief Goosen (65) and American Jim Furyk (67).
Irishman Padraig Harrington, another player looking for valuable FedEx Cup points, kept his play-off hopes alive with a birdie at the 17th to shoot 68 and just make the three-under cut line, but Argentina's Angel Cabrera, a past Masters champion, was not so lucky. His one-over-par 71 left him on two under, and saw him miss the cut.
Defending champion Arjun Atwal, whose win here last year was a breakthrough moment for Indian golf, also failed to make the cut after a two-over 72.
American Jason Dufner, fresh off his play-off drama at the USPGA Championship last week, also won't be around for the weekend after a disappointing 73.