G-Mac upbeat after solid start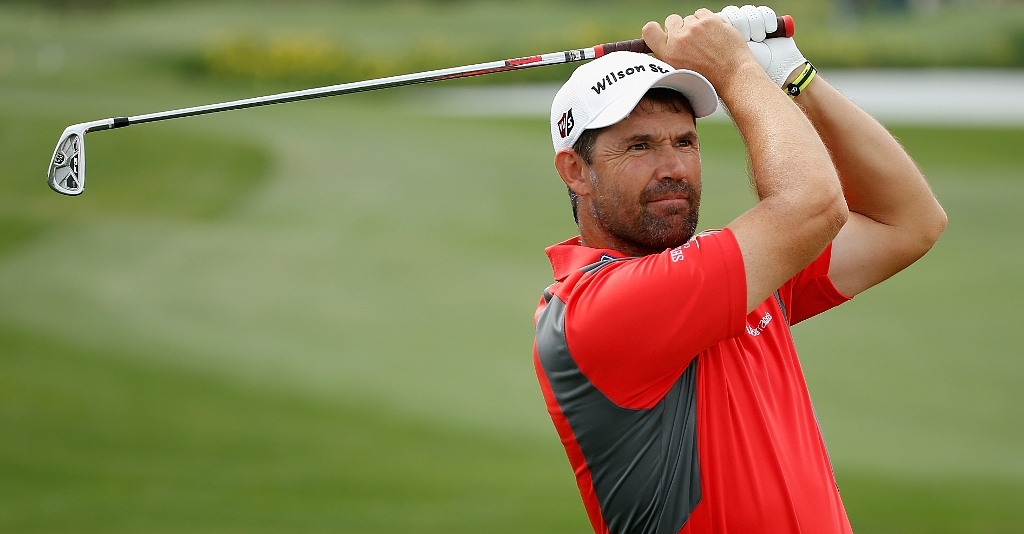 Defending US Open champion Graeme McDowell believes he "accomplished his mission" in Thursday's first round.
Defending US Open champion Graeme McDowell believes he "accomplished his mission" on Thursday by putting himself back in the thick of the chasing pack on day one of the second major of the season.
The Northern Ireland star posted a one-under-par 70 at Congressional Country Club to shrug away memories of some recent bad days and get himself into this week's hunt for a second successive US Open title.
"I felt really, really good this morning. I felt normal," said 31-year-old McDowell, who won his first major at last year's US. Open at Pebble Beach.
"It felt like a regular major championship. It didn't feel like I was defending anything.
"I set myself some challenges this morning, to go out and try … to go through my processes correctly, through my routines, and just be patient and enjoy the round. And I really accomplished those things."
McDowell bogeyed the first hole but bounced back with a birdie at number two and another at the par-five sixth. He parred the next 12 holes, narrowly missing on a few good birdie opportunities, to complete a solid 70.
The Ulsterman said it was not all smooth sailing for him, as he had had to navigate changing conditions when the winds picked up.
"Holes like 15 and 16 played different than what we saw in practice. I hit nine-iron on 15, and in practice I've been going on with three- and four-irons. You had to adapt your game plan a little bit," he said.
"But I kept it in play well today. I played smart golf. My iron play could have been better, but all in all, I'm very, very happy with most departments today."
Happy enough to affect the odds on his retaining his title? You can get some idea by visiting Sky Bet
McDowell also experienced something out of the ordinary at the par-five ninth hole, where he had to mark his ball on the fairway after Open champion Louis Oosthuizen's approach shot nestled right next to his ball.
"Very unusual circumstance there on nine," said McDowell. "We laid them up from about 220 yards and the two balls were touching in the fairway, which I've never seen on the golf course before. It was pretty incredible."
Oosthuizen, who went on to shoot a 2-under 69, and McDowell chuckled as they scrutinized the balls, puzzled over who was away. An official decided the South African should hit first, so McDowell marked his ball one club length away.
"Louis had to go first, and thankfully he didn't remove a huge piece of turf," McDowell said. "I didn't know what I was going to do to recreate my lie if he had taken a huge divot."