G-Mac sparkles with new clubs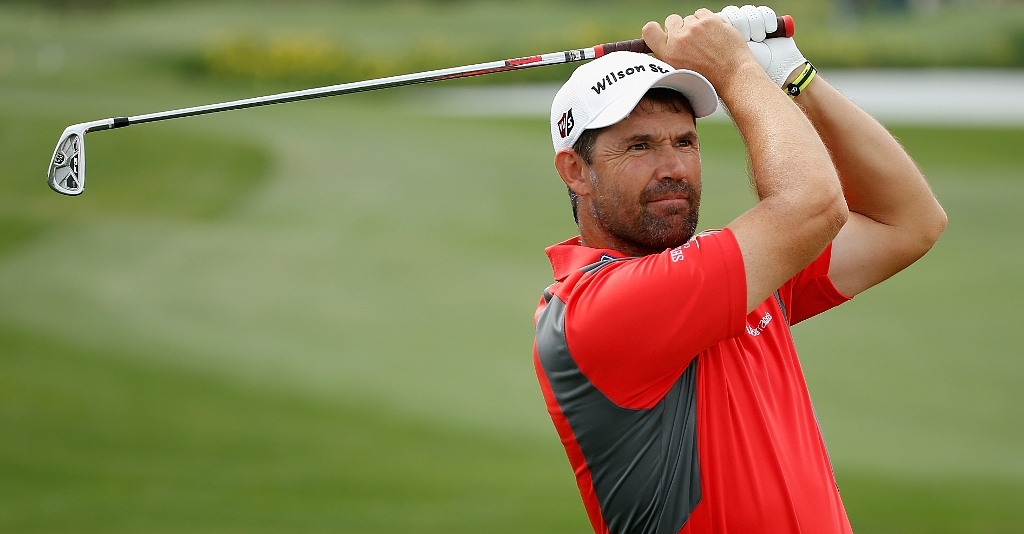 With new clubs in his bag, Graeme McDowell knew that his 1st event of 2011 would be one giant question mark
With new clubs in his bag, Graeme McDowell knew that his opening event of 2011 at the Hyundai Tournament of Champions in Hawaii this weekend past would be one giant question mark.
But the answer after a his stunning 11-under-par, catch-up 62 in Sunday's final round on Kapalua's hilly Planation Course, left the 31-year-old reigning US Open champion beaming.
His 23-under 269 tally wasn't quite enough in the end
It lleft the Northern Ireland star just one shot short of the play-off in which Jonathan Byrd beat fellow American Robert Garrigus on the second extra hole of their sudden-death battle, Garrigus, the biggest hitter on the US PGA Tour right now, having agonisngly missed the most critical putt of his week from just three feet.
For Byrd, who was in danger of losing his card last year until a dramatic hole-in-one in near darkness gave him a late, great play-off victory in Las Vegas and earned him his place at Kapalua, Sunday's closing 6-under 6 was enough to match Garrigus' 67 and 24-under 268 and send him on to his second-successive playoff triumph.
In the meantime, McDowell, who had struggled to find his winning game in the first three rounds at Kapalua and had slipped by the hole from nine feet on the last to miss the play-off, was more than happy with the way he was able to rocket up the leaderboard on the final day.
"I'm very happy with the day's work," McDowell said after his flawless 11-birdie closing charge.
"Obviously when you go into a final round that far back and you know the scoring is going to be good, there's nothing you can do really but just put the head down and try and have a great day yourself."
McDowell who has just switched his golf club makers from Callaway to Srixon, certainly had that.
He began the final round six strokes off the pace but from the tee-off it was clear that he had found his touch with his new clubs when he fired five birdies in the first six holes.
"I continued to keep the gas on around the turn," he said. "When I birdied 13 through 16, I kind of started to think that maybe I had an outside shot.
"I really look back at the first three rounds as the problem for me."
McDowell had only managed to match par over the final six holes during the first three rounds and decided to set his sight on doing a lot better on Sunday.
He more than made his target
"I played great today," he said. "I just hit the ball a lot closer to the hole. I didn't really put my putter under a whole lot of pressure. It's just great to go low."
On the critical nine-footer for birdie at the last that would have given him a new course record and earned him a place in the play-off, McDowell said he had hit it too hard, plain and simple.
"By the time I looked it up, it was kind of past the hole," he said. "It was a tough putt, though. It was a double-breaker and it broke right, even though the grain was right-to-left.
"Maybe if I had hit it easier, it would have had a chance to go in but I kind of shoved it."
Overall, McDowell was delighted with his first appearance in the US Tour's elite, season-opening event which brings together winners from the previous year.
"It's great to come out and answer all of the questions this week," he said after ending his 2010 campaign with four victories worldwide and playing the starring role for Europe in their Ryder Cup victory over the USA
"I realised it was going to be a difficult way to start the season, with new equipment in the bag and coming off the back of last year. There was always going to be questions."
Byrd, meanwhile said he felt "pretty overwhelmed," after his victory
"I can't sit here and not think about where I was toward the end of the season last year, fighting for my card," he said. "I'm just thankful, I'm overwhelmed, I'm grateful, all of the above."
Garrigus too was thankful, despite his putting lapses at the end.
This when he failed with a 12-foot eagle putt on the 72nd hole that would have been enough to win in regulation, then, worst of all, when, after running his first putt three feet by the hole, he shaved the right lip and lost the play-off.
"If you had told me this earlier this week that I'd have been in a playoff with one of the best players in the world, I'd have said, 'Hey, bring it on..
"It was a great week. I've lost about 133 golf tournaments so it's not that big a deal. I get a nice check, and I get to tee it up again next week and relax and have fun."