G-Mac: Luke Donald inspires me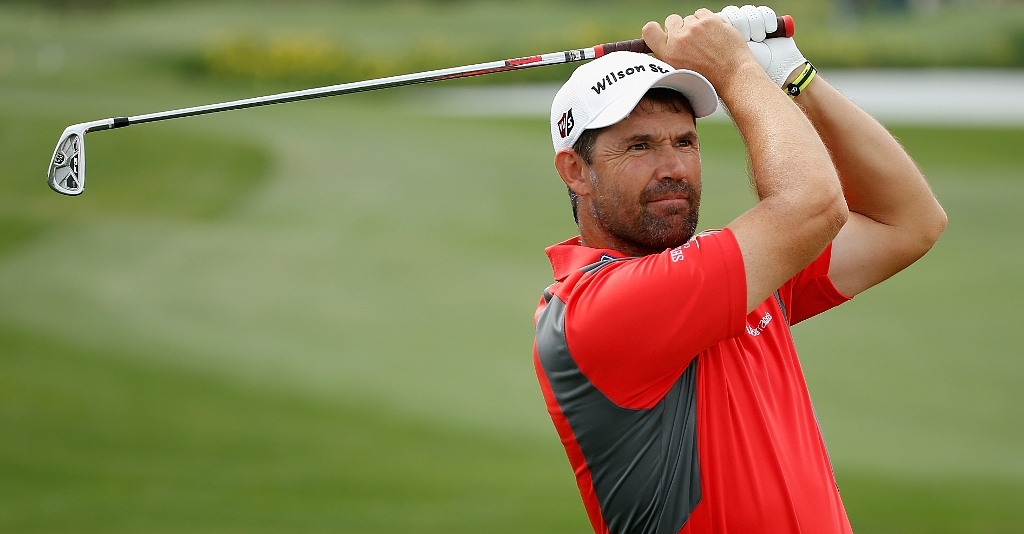 Luke Donald currently leads the World Rankings and golf's two biggest money lists and G-Mac is not at all surprised.
Luke Donald this week leads the World Rankings, as well as the US PGA and European Tour money lists – and Ryder Cup team-mate Graeme McDowell is not at all surprised.
As the Northern Ireland star heads into the Defence of his US Open crown a few weeks down the road, he is hailing Donald as a man with the "full package" and says he is using the phlegmatic Englishman as an inspiratation figure.
"It gives me a lot of confidence seeing a guy like Luke having his game as polished as it is right now," an upbeat McDowell, currently at Celtic Manor where he will defend his Wales Open title this week, told the media on Monday.
At Celtic manor where he will be defending his Celtic Manor Wales Open title this week, an upbeat McDowell told the media
"When you play with guys like maybe Bubba Watson, Dustin Johnson or Rory McIlroy, they do things with a golf ball I am not sure I could do.
"I am never going to be able to fly it 350 yards, but when I look at Luke, who has a type of game like I have, which is not a power game, it's a controlled game with a great short game skills and a great putter. I know I can get that good.
"It is Luke's level of consistency that is blowing me away at the minute.
"How does he keep doing what he's doing?
"The schedule he has just played – the business end of The Players' Championship, Volvo World Match play and then the PGA – he is just churning it out week after week. It's incredible.
"I remember playing a practice round with him at the Ryder Cup here at Celtic Manor last year, and he really impressed me. He is continuing to play that way – he has got the full package."
McDowell, unfortunately, didn't produce the full package at Monday's inaugural PowerPlay event over nine holes of the Ryder Cup Twenty Ten Course and finished down the field as the Swedish ladies' European Tour's Caroline Hedwall took the honours.
Hedwall, the rookie who won the LET;s Allianz Ladies Slovak Open in just her eight start as a Tour member, one again stunned her more established rivals in a new short form of golf being compared with Twenty-Twenty Cricket
With two flags on each green, a black one offering greater risk and reward, the 12-strong field were giving differing options as they went about building their Stableford points scores and in the end it was the women professionals who coped best.
LPGA stars Paula Creamer of the USA and Sweden's Helen Alfredsson were the professionals who pushed Hedwall hardest and she had to post an impressive 32 points to win £100,000 just 24 hours after collecting £45,000 for winning in Slovakia
Ian Poulter was the best male finisher, ending joint-third with Creamer, while Paul Casey would undoubtedly have run Hedwall close had his putter not let him down at key moments.
Hedwall said: "I was nervous and struggled in the beginning, but my putting saved me a lot. I really can't believe the last couple of days."