G-Mac: Laughter the best medicine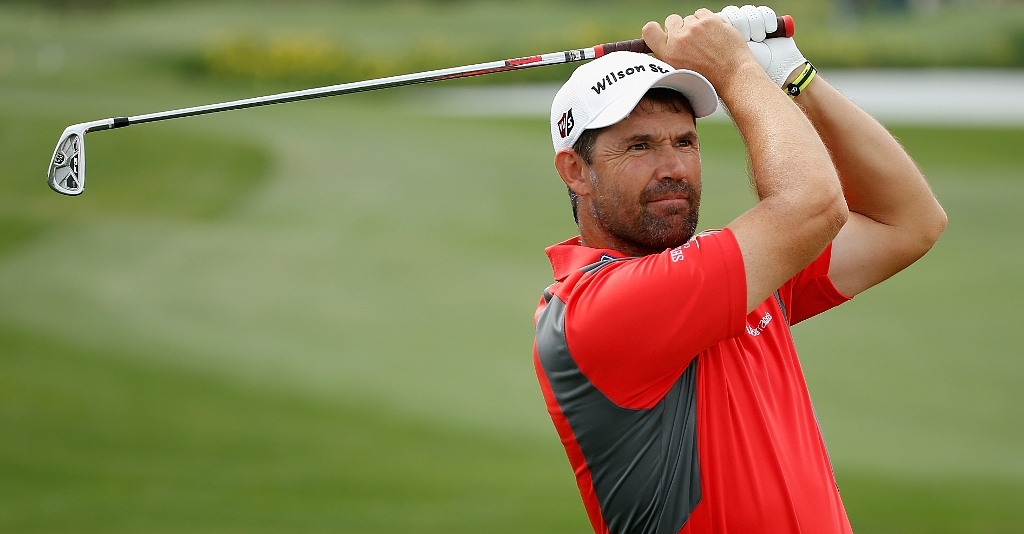 Graeme McDowell believes that laughter could be the best medicine for his nightmare cut at the140th Open.
Graeme McDowell, the 2010 US Open champion, believes that laughter could be the best medicine for his nightmare run at the recent 140th Open Championship
The 30-going-on 31-year-old Northern Irish star crashed out at Sandwich after an awful second day and confessed that "trying too hard had" had turned him into "a mental case" at tough, wind and rain-lashed Royal St George's.
It's for that reason that her will be going to Killarney for this week's Irish Open hoping that the party atmosphere in his native country will help him have fun on the course and, because of that, play his best golf.
In kicking off this week a marathon six-event run in the next eight weeks that will include the PGA Championship, McDowell said: "Missing the cut in the Open was obviously very disappointing for me but I need to put that behind me regroup
"I have a few big weeks ahead and I'm going to try and enjoy them more.
"I'm going to continue to work hard but, put less pressure on myself; just go out there, play my best and try and enjoy it all a bit more."
McDowell missed the cut by two shots in the Open and explained that while his game was good, his mental approach was bad – or in his own words "all wrong".
Trying too hard to top his amazing 2010 campaign, he said: "Maybe I want it too badly. I need to take a close look at how I am thinking at the minute because I'm not thinking very well."
McDowell spent last week at home in Portrush where Darren Clarke has been celebrating his emotional Open victory.
McDowell said: "I am absolutely delighted for Darren. He thoroughly deserved his win. He has been playing very well for the last few months and a major was long overdue."
His US Open successor, Rory McIlroy, meanwhile remained fourth in the latest World Rankings table with McDowell down one rung to 12th.
Padraig Harrington's slide continued following his missed cut in the Open. Ireland's only three-time major winner tumbled another two places to 64th.
But the Dublin golfing icon used his weekend off to work with mental guru Dr Bob Rotella and believes it helped him cure the recent putting woes that have cost him so dearly
Harrington explained: "I just couldn't put my finger on the problem. Bob and I worked on it before the tournament started and I thought we had figured it out but it still wasn't working.
"Then on Saturday evening we talked about it again, did some work and I believe that we hit the nail on the head.
"Ultimately it came down to the fact that I hadn't fully committed to my preparation and so I was still trying to figure out what I was doing over the ball.
"Once I got this clear in my head it felt so much better. It was very disappointing to miss the cut, but I feel that the work I got done over the weekend will pay big dividends in the coming weeks."