G-Mac, Kaymer share Euro award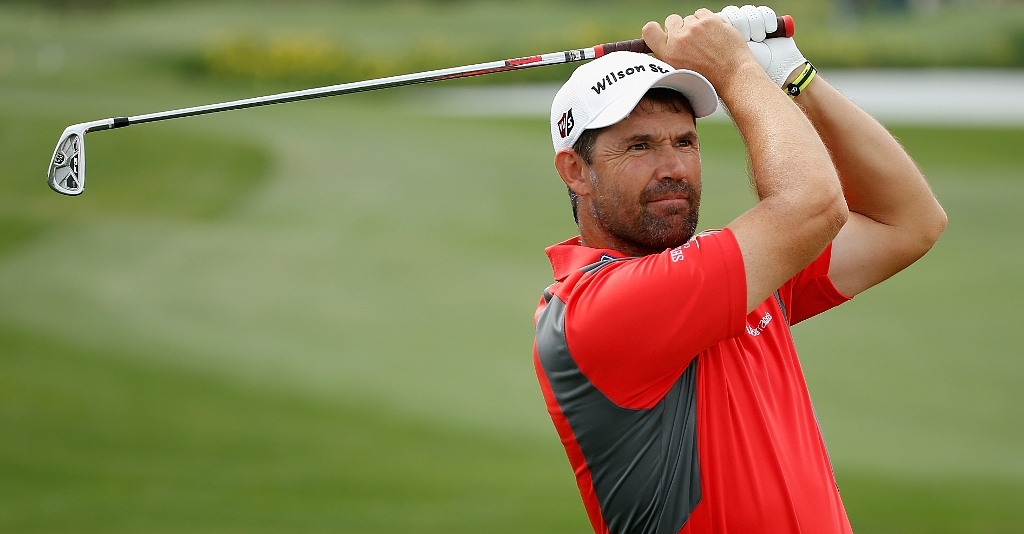 The 2010 European Tour's Golfer of the Year title has been awarded jointly to Graeme McDowell and Martin Kaymer.
The 2010 European Tour Golfer of the Year title has been awarded jointly to Graeme McDowell and Martin Kaymer.
It is a historic moment because it is the first time in more than two decades that the award has been shared.
Recognition comes at the end of a season in which both players made massive breakthroughs by winning their first Major titles, McDowell at the US Open in June and Kaymer at the US PGA Championship in August..
Kaymer pipped McDowell to the end-of-season 'Race to Dubai' money list title, but with both players being part of Europe's winning Ryder Cup side, it was McDowell who took the lion's share of the plaudits at Celtic Manor by claiming the winning point.
After much deliberation, the judging panel of writers and commentators were unable to split the pair, meaning that the award would be shared for the first time in its 26-year history.
McDowell, who also beat Woods in a play-off on Monday to win the Chevron World Challenge, said: "I am truly humbled to accept this coveted award.
"It is the icing on the cake on what has been a very special year for myself, Martin and everyone involved in European golf.
"It is an honour to share this award with a player of Martin's calibre. He is one of the best players of our generation and I am sure will enjoy many more successes in the years to come.
"I achieved many of my dreams this season and feel fortunate to have enjoyed some very special moments. However, the highlight of the year for me was being a part of the winning European Ryder Cup team.
"There is nothing quite like the atmosphere of the Ryder Cup and the experience of playing for both your team-mates and the European fans under the most extreme pressure.
"I hope that I am lucky enough to play in many more successful teams in the future."
Kaymer said: "This has been a truly great year for me and winning this award is the perfect ending.
"It is recognition for my performances in 2010 and to be voted for by the golfing media, the people who watch and report on our sport throughout the year, makes me feel very proud.
"I am always trying to follow in Bernhard Langer's footsteps and to see that I have now won an award that he was the first to win back in 1985 is very satisfying indeed. But he is still many steps ahead of me!
"Graeme deserves this recognition as much as I do. His winning match in the Ryder Cup was huge for all of Europe and for both of us to now make history in terms of sharing this award for the first time represents a very proud moment for both our families and also shows how strong European golf is right now."
Not that McDowell and Kaymer were the only Europe-based players to make the headlines in what has been a bumper season of success for Tour members.
South African Louis Oosthuizen became Open champion at St Andrews, while Lee Westwood took over from Tiger Woods as world number one.
Meanwhile, Ian Poulter, Ernie Els and Francesco Molinari all won World Golf Championship events.