G-Mac happy with Congressional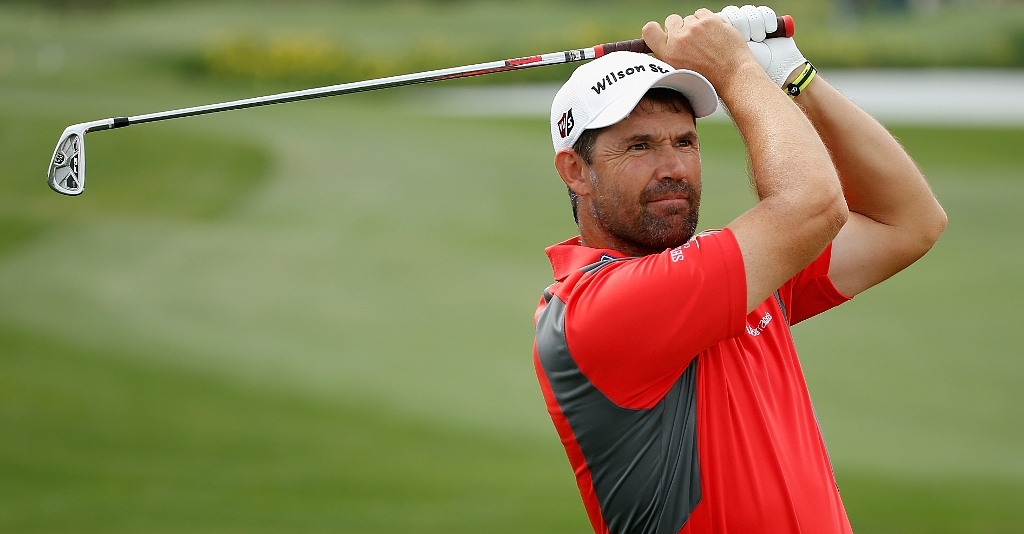 Defending champion Graeme McDowell was bubbling with enthusiasm after his first US Open practice round.
Defending champion Graeme McDowell was bubbling with enthusiasm when he came off the Congressional CC course after playing his first US Open practice on Monday
McDowell played alongside fellow Irishman Shane Lowry and unheralded qualifier John Ellis with the news that he was "buzzing".
"My energy levels are good and I really enjoyed my practice round," said a beaming McDowell, who won his first US Open title at Pebble Beach last year.
"The golf course is up to speed and I can see a way around it."
McDowell made it clear that the course was a totally different proposition to what he had faced during a reconnaissance visit to the Maryland venue a few weeks back..
"Then it was cold, it was wet and a difficult test.
"We enjoyed the golf course a lot more this morning and I did have a little spring in my step.
"It's very different to be here as the defending champion and very exciting to come to a golf course where you guess you have the capability to win..
"Typically, when you come to a US Open type set-up, you're always in awe of it and of how difficult it is.
"But if you know you can do it, you can win over 72 holes on one of the toughest tests there is, it gives you a lot of confidence."
McDowell agreed that the Congressional course where the 111th Us Open will be staged should be a more exacting examination of the long game than was the case 12 months ago at Pebble Breach.
He warned: "It's going to test every aspect of your game. You've got to drive it well.
"By modern standards, Pebble Beach is not the longest golf course, but this one certainly is ( at over 7,500 yards it will be longer than all but one of the courses used in the previous 110 US Opens).
"You've got to drive it and hit three woods and really position it well off the tee as these greens are really, really difficult.
"(With the approach shots) You have to keep it under the flags. Over the back of these greens is typically dead.
"You are really going to have to play smart going into these greens."