Future Great?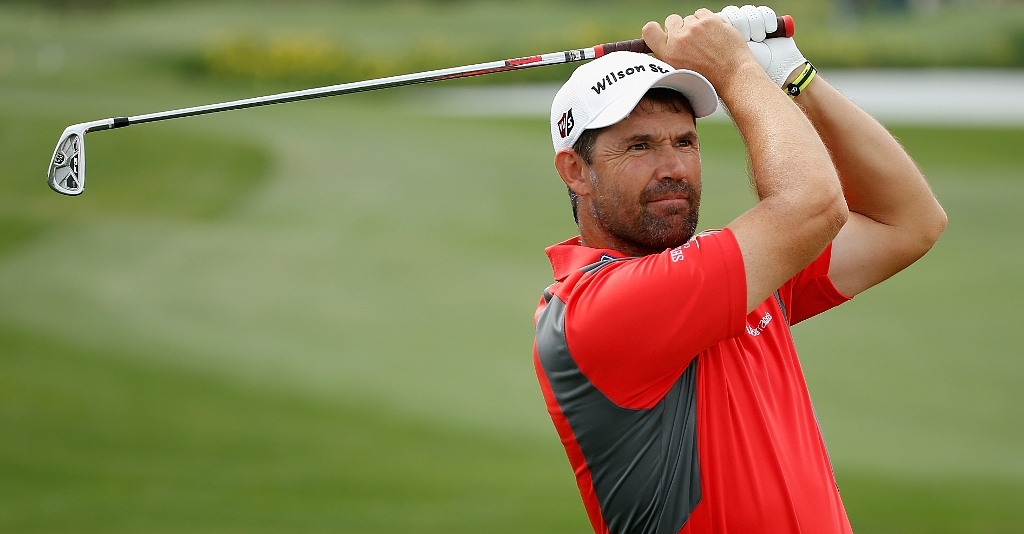 Has the golfing world found its heir apparent in new Masters champion Jordan Spieth?
There aren't many 21-year-olds who have managed to assure their place in history, but it would be hard to argue that Spieth hasn't already done just that.
To win the Masters wire-to-wire at 21 is impressive enough, but to do it while setting new 36-hole and 54-hole scoring records, and tying for the overall 72-hole record with a certain Tiger Woods, elevates that victory to something truly special.
When Spieth finally secured his four-shot triumph at Augusta National on Sunday it was almost anti-climactic.
He had done all of the really hard work over the first two days with his rounds of 64 and 66, and all that was required from him over the weekend was a steady hand and a good helping of steel and grit.
Spieth had all of that in abundance, and if he ended up coasting home in fairly undramatic fashion, he could hardly be blamed for it.
He closed with two steady as you like 70s, slowly crushing his rivals' spirits with every solid drive, every crisp iron, every rock-solid wedge and every reliable putt.
The reality was that there simply wasn't anyone capable altering Spieth's destiny. Only he could do that with an implosion of his own, and that never once looked on the cards.
Major champions Phil Mickelson and Justin Rose gave it all they had, and tried their level best to unseat the leader, to sow even the smallest seed of doubt in the youngster's mind, but it simply wasn't happening.
"Jordan's going to sort of fly the flag, I think, for golf for quite a while," said Rose after finishing joint-second.
"He didn't really open the door, and I didn't really expect him to. He was clutch with the putter again today.
"You just need to take your hat off and marvel at it and congratulate him, because it's very impressive."
Put simply, Spieth blew away the greatest field in world golf on the greatest stage in world golf, in only his third year as a professional.
Move aside Rory McIlroy. This Texas native is a full four years younger, and has the game to threaten your status as Tiger Woods' true successor.
Give credit to the current World No 1, though, whose rounds of 68 and 66 on the way to a top-five finish were as good as anyone's over the weekend.
McIlroy might not be quite ready to hand over the keys to the golfing kingdom just yet, but there's no doubt that in Spieth he finds the greatest single potential threat to his reign.
And it's a challenge Spieth feels more than ready to take on, even if he wasn't quite ready to draw any comparisons.
"He's got four majors, something I can only dream about," he said.
"I look forward to getting in the heat of the moment with him a few more times in the near future. To shoot some low rounds, make some putts, and hear those roars, it was remarkable.
"I know being the reigning Masters champion is going to carry a weight with it. I'm sure I'll figure it out in the next year."
As for McIlroy, he could only salute the performance.
It's awfully impressive," he admitted.
"It's nice to get your major tally up and running at an early stage in your career. It's great to see, great for the game, and I'm sure there will be many more."
There probably will be. While Spieth's emphatic victory on Sunday may have surprised some, many have been hailing him as a special talent for a good few years now.
A few weeks ago, his victory at the Valspar Championship made him the third youngest player in PGA Tour history to win multiple PGA Tour events, behind only Tiger Woods and Sergio Garcia. It was merely a hint of what was to come, but it was a distinction worth noting.
That wasn't the only occasion that Spieth has drawn comparison to the modern era's greatest player either. His two U.S. Junior Amateur wins in 2009 and 2011 make him the only person other than Woods to win that title more than once – an achievement that made many sit up and take notice.
And now Spieth has again reminded us all of Woods with his record-breaking Masters triumph.
Tiger also won his first major at Augusta as a 21-year-old back in 1997. And the 72-hole scoring record that Spieth just equalled? That was Tiger's winning total.
Whether Spieth can actually go on to rival Woods' overall achievements in the game certainly remains to be seen, but there is a sense of inevitability now about his ascendency into the upper echelon.
Precisely what he will go on to achieve, and to what extent the likes of Rory McIlroy can prevent him from achieving it, will no doubt form one of the central narratives of world golf in the years to come.
For now, though, Spieth will just take some time to enjoy his victory.
"This was arguably the greatest day of my life," he said after being helped into the Green Jacket.
"To join Masters history and put my name on that trophy and to have this jacket forever, it's something that I can't fathom right now.
"I thought today might be easier having played with the lead on Saturday. It wasn't. It's the most incredible week of my life. This is as great as it gets in our sport [and] I'm still kind of in shock a little bit.
"This was the ultimate goal in my golf life."
He wasn't just saying that. Within minutes of his victory, a clip was indeed circulating online of a 14-year-old Spieth expressing that his "ultimate goal" was to win the Masters.
With that goal now achieved, Spieth will have to find new goals and new ambitions to realise.
As a 14-year-old he was certainly dreaming big. Now, he'll have to dream bigger.