Furyk lands huge cash bonanza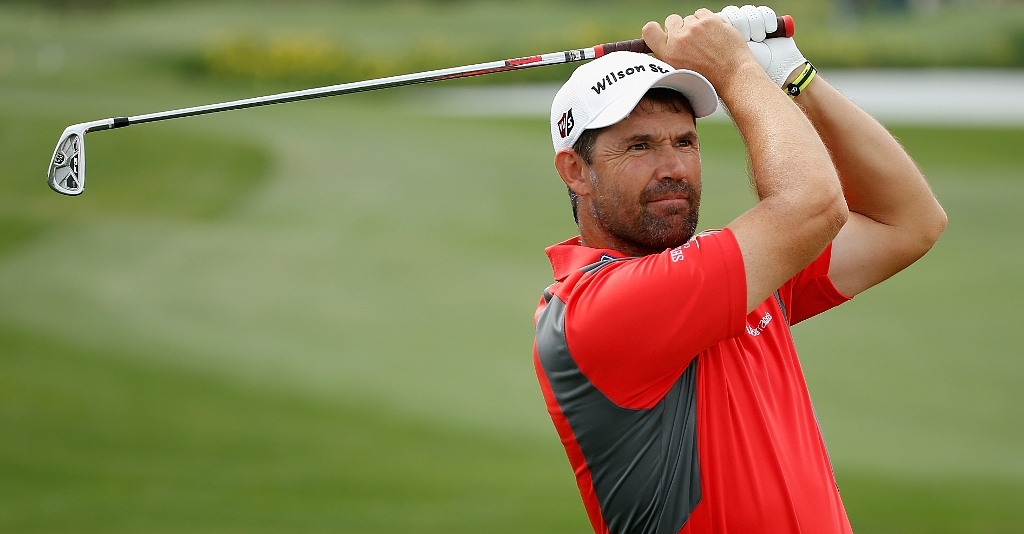 Jim Furyk headed for Wales and the Ryder Cup on Sunday $11.3m (£7.2m) richer after winning the Tour Championship.
US Ryder Cup stalwart Jim Furyk headed for Wales on Sunday $11.3m (£7.2m) richer after winning the Tour Championship.
But it was so very nearly Egland's Luke Donald arriving for the Ryder Cup with golf's biggest jackpot in his possession.
The drama-filled fourth and final leg of the FedEx Cup play-off series saw Furyk lift the Tour Championship in Atlanta by a single shot from the English star.
Both of them had to win the tournament to add the mind-blowing $10m (£6.3m) cup bonus and the four-week play-offs were heading for a sudden death play-off until Furyk got up and down from a bunker on the final hole.
Donald, who had dramatically chipped in from over 90 feet on the 17th, still earned over £1.2million for finishing third in the overall series.
"Obviously there's a little bit of disappointment," said the 32-year-old, who after a second runner-up finish in three events is still chasing his first victory in the States for more than four and a half years.
"I had a good chance and I'm proud of myself for hanging in, but unfortunately I came up one short.
"I will try and crack that winner's circle soon, but hopefully I can take some of this good golf to the Ryder Cup.
"I'm looking forward to it. There's nothing quite like the atmosphere of it and it's been four years for me."
Donald missed the last match after wrist surgery, but was given a wild card this time by Colin Montgomerie.
Paul Casey, the world number seven controversially left out by Europe's captain, still had a chance to deliver the perfect reply with one hole to play at East Lake.
Second place on his own in the tournament would have made Casey the overall FedEx champion, but he had to settle for fourth place.
"I played very good golf, I gave it 100% and there's nothing else I can do," he commented before leaving for a mountain bike trip to the Canadian Rockies.
"I'm a bit baffled. I managed to finish tied for fourth and I'm still dropping a spot in the FedEx Cup (from fifth to sixth), so that's confusing me slightly.
"But the guys who are ahead of me have played tremendous golf and there's not a lot for me to be unhappy about at this point."
Furyk's win was remarkable not for how he played last week – eight under par was good enough and he bogeyed two of the last three holes – but for what happened a month ago.
The 40-year-old was disqualified from the opening play-off event for oversleeping and missing his pro-am tee-off time.
But he came back from that, climbed to 11th in the standings with a week to go and took advantage of all the players above him not doing what they had to do in the 30-man finale.
Furyk, shedding tears, said: "What a special year. I've never had a three-win season and this is great icing on the cake.
"After what happened the first week I just wanted to have a chance to play here."
On the up and down at the last he added: "I nipped it perfect, I heard the roar and knew it was good."
Furyk added: "I just don't think it's sunk in to be honest with you. I'm usually not at a loss for words, and I struggled a little bit.
"I wasn't so smooth in the ceremonies there afterwards. I rambled a lot, and as you've all seen here a few times. But I just don't think it's sunk in."
The putt he left himself was under 30 inches and he described it as short enough to be "almost dummy proof" – even with 11.35million US dollars on the line.
He holed it with a putter he recently bought for under £20 and which he will presumably also use in Wales.
The American team and Donald were able to make their scheduled departures despite a near two-hour thunderstorm delay.
"About 15 degrees colder and you've got next week's weather – that's what a lot of European caddies were telling me," added Furyk.