Furyk delight at Belly putter switch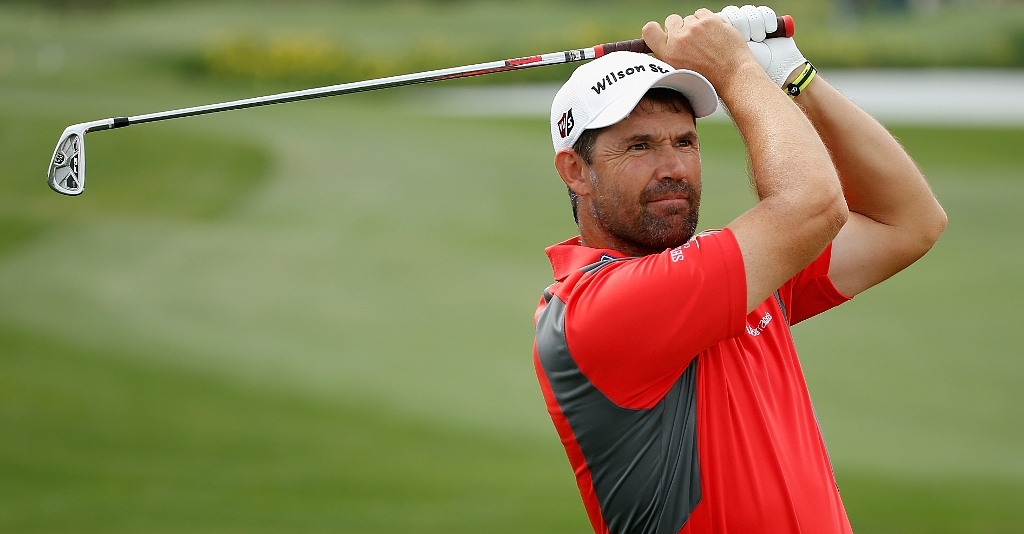 The recent decision to switch to a belly putter has put US Ryder Cup stalwart Jim Furyk firmly on track to a second major victory.
The decision to switch to a belly putter a week ago has put US Ryder Cup stalwart Jim Furyk firmly on track to a second major victory.
After battling all season with his putting, Furyk decided to take the belly putter into the 93rd US PGA Championship this week – and has come out of the first two rounds with rich rewards.
The 2003 US Open champion was only a shot off the lead on Friday night, having moved up into tie for third with a 4-under 136 total after firing a sizzling, second-pound 5-under 65 at the bogey-laden Atlanta Athletic Club's Highlands championship course.
Rolling his putts magnificently on the smooth, true greens at the AAC, Furyk was able to capitalize far better on birdie chances and par saves than he has in a while and was delighted with his situation.
"When I made a mistake, when I missed a fairway, when I missed a green, when I had that 10-footer for par, I was able to knock it in," the seasoned American star told the media after posting a four-under total of 136 in the year's final major.
"I really don't feel like I hit it any better by any means, but I was just able to score and get the ball in the hole, and kind of keep the momentum going because I was able to capitalize on more birdie putts today. .
"I'm happy with my situation right now. I'm going to be one back, right in the thick of things, teeing off late tomorrow. Really, I'm not really worried about everyone else."
Furyk began the second round eight shots behind pace-setting American Steve Stricker and ended it just a stroke adrift of two more Americans, the unheralded journeyman Jason Dufner and the PGA Tour rookie Keegan Bradley who are now tied for the lead at 5-under
"The golf course definitely played different today in the afternoon," said Furyk, a 16-times winner on the PGA Tour. "It was much drier, a little bit firmer and the greens, some of them got quite firm in spots.
"It's a tough golf course, but I played a very solid round today."
Furyk had the most successful season of his career last year with three wins on the PGA Tour before going on to win FedExCup honours and the $10 million bonus with his final victory at the Tour Championship.
Since then, however, he has recorded just two top-10s in his 2011 campaign along with seven missed cuts on the US. circuit, prompting him to resort to the belly putter before last week's WGC-Bridgestone Invitational.
"This is maybe the third or fourth attempt in my career to go to the belly putter, dating back to probably in 2001 or 2002," said the 41-year-old tour veteran.
"I tried it a little bit last year in the (FedExCup) playoffs and threatened a little bit earlier this year. Finally in my week off before the Bridgestone event, I put it in play at home.
"I still need to get maybe a little bit more comfortable with it, but it feels a lot better than what I was doing before. I like the position I'm at."