Fuming Poulter blasts Wentworth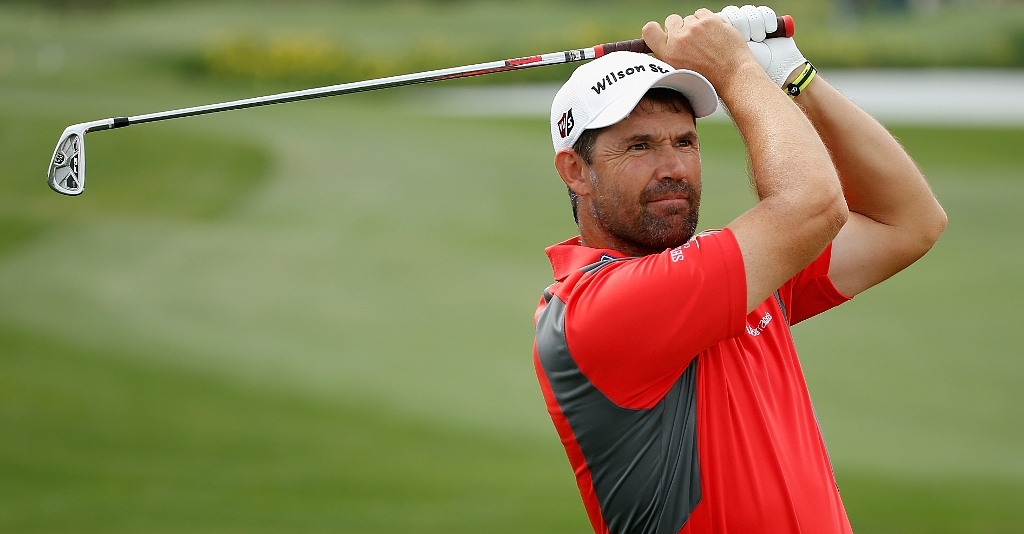 Ian Poulter is not sure he wants to play at Wentworth again next year after another painful experience on Friday
An angry Ian Poulter is note sure he wants to play at Wentworth again next year after another painful experience in The BMW PGA Championship, flagship event of the European Tour.
Poulter's hopes of following his World Match Play victory last Sunday in Spain with the BMW PGA title took a damaging knock when he finished Friday's second round with a double bogey seven.
That was bad enough, but the straight-shooting Englishman made it clear when he met the media afterwards that it was just not the 539-yard 18th and its controversial new stream in front of the green that led to him venting his feelings.
"I'll speak freely – many others may not. I don't like this golf course. Period. End of story.
"I don't have a problem with tough golf courses and level par (his halfway total after a 74) is hanging in there.
"But I'm walking off the golf course and I'm absolutely headless. Absolutely fuming.
"It's not fun golf.
"You're watching, you tell me. Is it fun?" he asked.
Poulter opted not to play a Wentworth in 2008 and 2009 because of his poor record there and the state of the West Course greens, but millions were then spent on improving the conditions and toughening up the course..
"I've loved this golf course from a kid. You could be five shots back and had a chance, but you can't finish eagle-eagle (now).
"That's the re-design. They got what they want."
Poulter's pitch to the green at the long 18th spun into the water hazard and he then failed to get up and down.
Twenty minutes later Korean young gun Noh Seung-yul had an 11 on the same hole, while Justin Rose had a little earlier run up a quadruple bogey nine on the 17th.
And not because he went out of bounds.
Instead he drove right into a bush, had to go back to the tee because he thought it was his best option, clipped a tree with his second drive and once down near the new-look green, he thinned one chip and duffed another.
Paul Casey, who played with Poulter for the first two days and is one over after a 71, said: "I used to really enjoy playing this golf course and now it's a grind.
"I think Richard (the billionaire owner), from what I've heard, was perhaps wanting something like level par to win.
"Well he might get that, but does that make it entertaining?
"One of the beautiful things about Wentworth," said Casey, who first attended the club as a child, "was always the great finish and the fact that guys could finish with maybe four threes (two birdies, two eagles) and shoot up that leaderboard.
"It's very, very difficult now."
Getting back to Poulter, will he be back next year? "Who knows? I don't know what I'm going to do. I've got no idea," he said, still in the heat of a heated moment.